NBC Insider Exclusive
Create a free profile to get unlimited access to exclusive show news, updates, and more!
Sign Up For Free to View
The Tonight Show's Most-Watched Sketches of Season 10
Drew visited "Ew!" and Paul Rudd rocked a teenie weenie beanie in two of the most popular Tonight Show sketches from its most recent season.
The most popular sketches from The Tonight Show Starring Jimmy Fallon's 10th season featured hilarious guests like Ryan Reynolds and Andy Samberg, brought Fallon's friend Drew Barrymore to "Ew!" *and* gave us the gift that is Paul Rudd's "Teenie Weenie Beanie" song.
Another most-watched clip: That time the cast of The Super Mario Bros. Movie joined The Roots to sing a certain theme song that's soundtracked millions of childhoods. These fan favorite sketches aren't just hilarious—they ultimately double as a look back at some of the biggest pop culture moments from 2022-2023.
RELATED: Jimmy Fallon Just Crashed a Jonas Brothers Concert to Perform "Mr. Brightside"
Revisit the most-watched sketches from The Tonight Show Season 10 below. 
Drew visits "Ew!"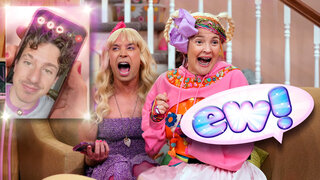 Fallon's real-life friend (and co-star in the 2005 rom-com Fever Pitch) guest-starred on "Ew!" as Sara's Swedish exchange student neighbor, Bjergen Kjergen. After doing some normal teen girl stuff, like posting a TikTok dance challenge and cringing at jokes from Sara's dad (A.D. Miles), they got a surprise FaceTime from Charlie Puth. 
Andy Samberg is a sad plant dad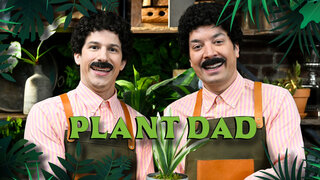 Two identical "plant dads" rap about their hobby in a rap that's reminiscent of SNL's videos from Lonely Island when Andy Samberg was part of the cast. But things get hilariously dark when Samberg's plant dad can't get his mind off of his personal problems.
Ryan Reynolds and Jimmy Fallon roast each other over beers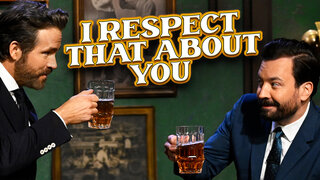 Reynolds and Fallon are just two guys enjoying a couple of cold ones...while trading compliments that are actually veiled insults. 
RELATED: Milly Bobby Brown and Noah Schnapp Are Bestie Goals Playing This Tonight Show Game
Paul Rudd's "Teenie Weenie Beanie"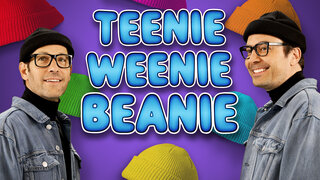 Fallon teams up with actor Paul Rudd for an ode to a winter clothing staple: The small knit cap—or, as we'll all call it henceforth, the teenie weenie beanie. 
The Super Mario Bros. Movie cast sings the game's theme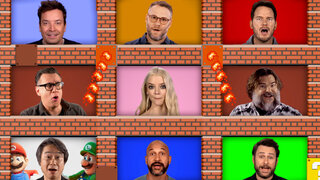 The Super Mario Bros. Movie stars Chris Pratt, Jack Black, Anya Taylor-Joy, Seth Rogen, Keegan-Michael Key, and Fred Armisen joined The Roots and Jimmy Fallon for an a cappella version of the classic theme from the Mario Brothers video game. The result: An earworm that's become the most-viewed sketch from season 10.