NBC Insider Exclusive
Create a free profile to get unlimited access to exclusive show news, updates, and more!
Sign Up For Free to View
This Is Us Reveals Who Kevin Was With the Night Before Kate and Phillip's Wedding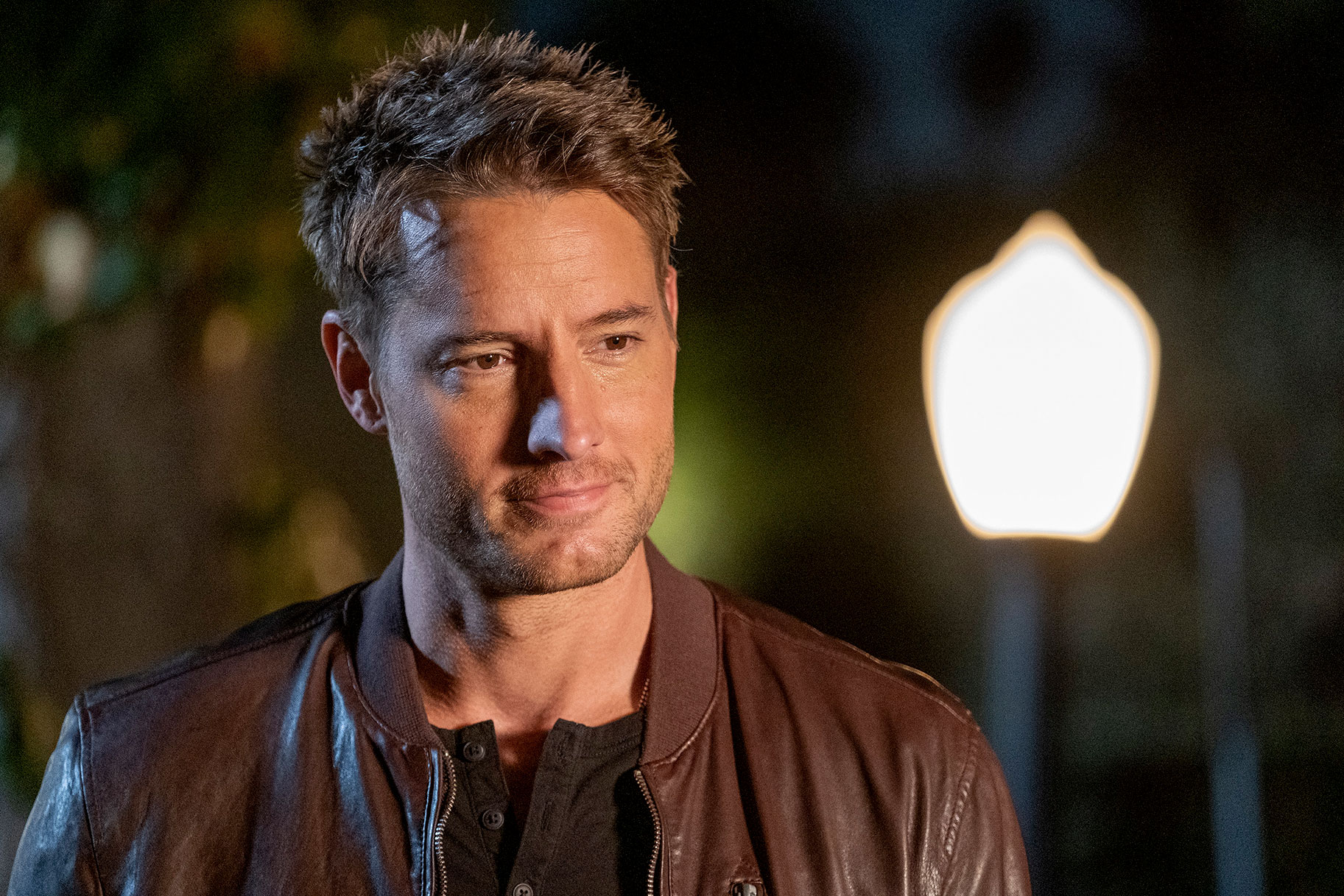 This Is Us fans only had to wait a week to learn what happened to Kevin (Justin Hartley) the night before Kate (Chrissy Metz) and Phillip's (Chris Geere) wedding, but that felt like an eternity. After all, this was a major mystery: It appeared Kevin spent the night with one of three women, and said woman might be his endgame. The three potential candidates were Sophie (Alexandra Breckenridge), Cassidy (Jennifer Morrison), and the wedding singer, Arielle (Katie Lowes). But who was it? And what happened? 
Well, in typical This Is Us fashion, it's not what you were expecting. Before we dive in, let's recap what we knew before going into Season 6, Episode 14. From Beth (Susan Kelechi Watson) and Madison's (Caitlin Thompson) sleuthing in Kevin's hotel room, there were several signs he had female company the night before. The first was a love poem scribbled in handwriting that wasn't Kevin's. Then, Caitlin found a bra that Beth pointed out was left next to a floral shawl. Their assumption was all of these items were left by the same woman. 
But that's not what happened. Let's break down what went down, point by point—or should we say, item by item. 
The bra.
It was Sophie's. Kevin and his ex-wife reconnected at the top of Episode 14. The airline lost Sophie's luggage, so Kevin drove her into town to buy some essentials before Kate's wedding. They ended up spending the afternoon together, where Sophie revealed she and her husband split up. Rekindled sparks were evident, and they took shape after the rehearsal dinner, when Sophie and Kevin went back to his hotel room and started hooking up. Sophie undid her bra, but a comment Kevin made about her hair smelling familiar took her out of the moment. It made Sophie think a future with Kevin wasn't possible and that he'd always be romanticizing who she was, not who she is now. She promptly left Kevin's hotel room. 
The note. 
It was Arielle's. After the incident with Sophie, Kevin went down to the hotel bar to clear his head. That's when he ran into Arielle, and they got to talking. She revealed she writes observations down about her surroundings on cocktail napkins, and when Kevin asked what her most interesting one from the day was, she read a poem...about him. But nothing happens between them beyond that. Kevin keeps Arielle's note about him and goes back to his hotel room. 
The shawl. 
It was Cassidy's, left behind in Kevin's room after she asked him to help her unzip her dress. (There was no sexual connotation, though; the zip was just stuck on the fabric, and Cassidy needed a hand.) When Kevin tried to bridge the topic of them being a couple, Cassidy said, "You're not my person, and I'm not yours. And you know that...But you're pretty much my best friend." She left his room shortly after that. 
So, who does Kevin end up with? 
Fast-forward to the night of Kate and Phillip's wedding. After a touching conversation with Rebecca (Mandy Moore), Sophie is sitting by herself. And thanks to a pep talk from Randall (Sterling K. Brown), Kevin goes up to her. They have an emotional conversation that ends with them saying they want to be with each other now. As they are. Not as they were. They kiss, and everyone in the room applauds. 
Confirmed: Sophie is Kevin's person!
This Is Us airs Tuesdays at 9 p.m. ET on NBC.