NBC Insider Exclusive
Create a free profile to get unlimited access to exclusive show news, updates, and more!
Sign Up For Free to View
Justin Hartley Opens Up About Directing Randall's Big Three Episode of This Is Us
"They're so talented," Hartley says of his castmates who he directed in Season 6, Episode 10.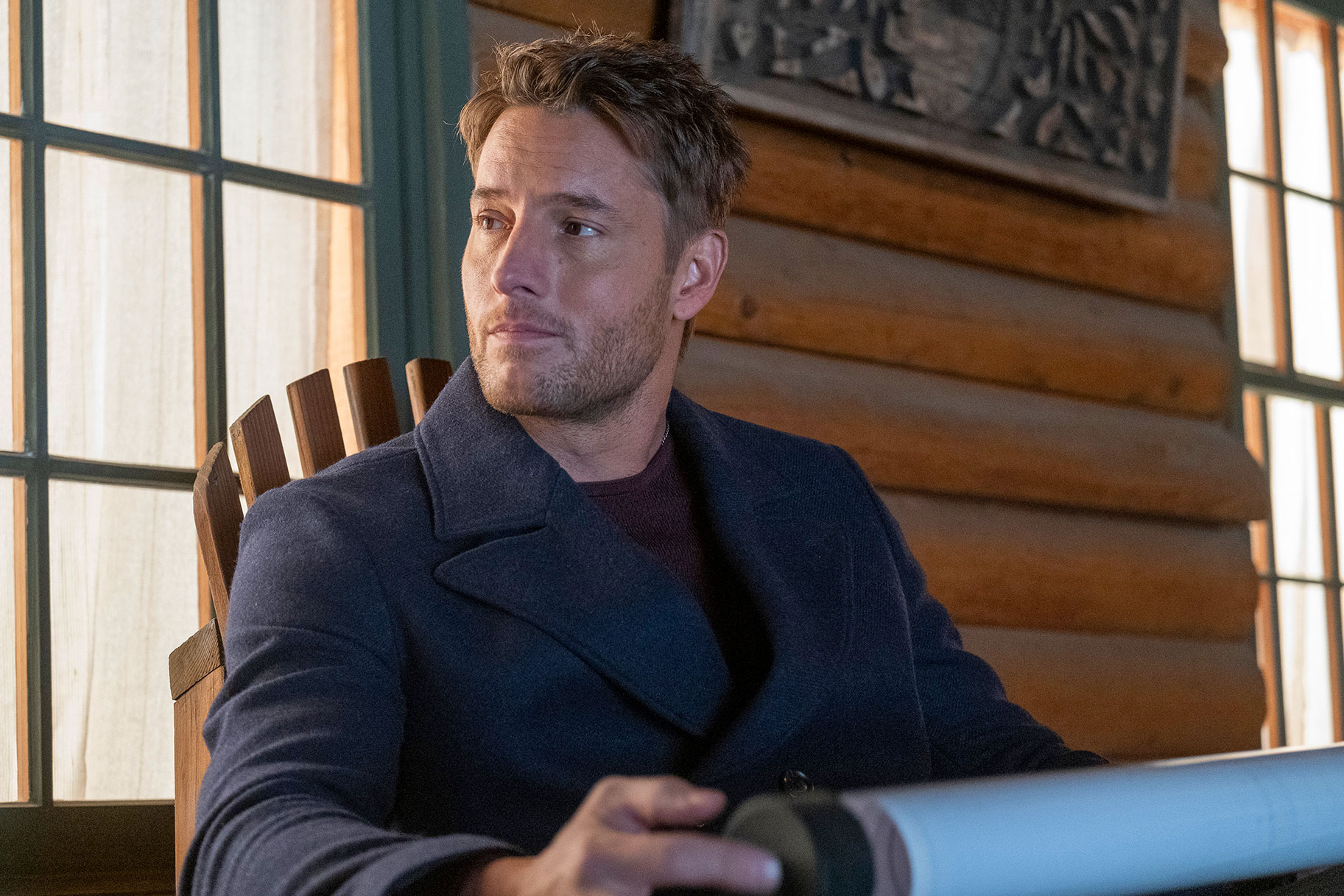 Justin Hartley is no stranger to directing. The This Is Us actor helmed a 2020 episode of the show, titled "A Hell of a Week: Part Three," plus a 2011 episode of Smallville, which he also acted on for five years. But his most accomplished directing work just aired on Tuesday, March 29. Hartley held the reins for Season 6, Episode 10 of This Is Us, titled "Every Version of You." It's the last of a trilogy of episodes centered on the Big Three Pearson siblings, this one focusing on Randall (Sterling K. Brown) specifically—and it was emotional. We join Randall as he finds out Deja (Lyric Ross) has run away from the Pearson family cabin. She's headed to Boston to convince Malik (Asante Blackk) not to break up with her, so now Randall's going to Boston, too—and Rebecca (Mandy Moore) is joining him. Tensions are high between this mother-son duo, as Randall isn't happy with Rebecca for making Kate (Chrissy Metz) her caretaker in the event of Miguel's (Jon Huertas) passing. They tackle this issue on their impromptu road trip and grow closer in the process. 
Hartley was there every step of the way behind the camera. "One of the themes of that episode is how you see someone through the years, and then realizing that people see you differently throughout the years," Hartley told the Los Angeles Times in a feature about directing Season 6, Episode 10. (The article also profiles Moore and Milo Ventimiglia, a.k.a Jack, who directed the other Big Three episodes this season.)  "And you, in fact, see yourself differently throughout the years. You're very young, but you might actually have this experience a few years from now where you will look in the mirror and you will go, 'Huh? Wow. Well, OK, so that's what I look like.' There are a couple of moments in the episode that I directed where Mandy and Sterling are talking about that very topic and the question is interesting: How do you see me? When did I change? When did I start becoming this person, good or bad? Because there's no going back. It's all going one direction." 
Hartley opened up to NBC Insider about his directing experience, as well. Read on. 
NBC Insider: How does directing on This Is Us compare to acting, and do you have a preference? 
Justin Hartley: They're so different; it's almost hard to even compare them. I don't think I like anything as much as I like acting.  I'm doing some producing now and some directing now and I've done some writing in the past and I act. I don't sing and dance, but I haven't come across anything that I enjoy more than acting itself. So that would be my passion, my true love. However, the joy that you get from giving a note to an actor, someone you admire and love, and then watching that actor take your note and take it to a completely different level. And as you're watching on the monitor you go, "Oh, jeez, they didn't just take my note; they made me realize what my note even meant." They're so talented. I see myself as an actor first, but I enjoy all of it. 
Did you find directing This Is Us easier because you have such a shorthand with everyone and such a deep knowledge of the show?
Maybe. I directed Smallville, as well, but that was the same kind of situation where I had a shorthand with the actors. And, obviously, I was on the show, so I knew the show. I'd seen Tom [Welling] direct, and I kind of saw how he did things, and that was my first foray into directing. I would imagine that if you come into a show on its sixth season and you've never directed that show, but the actors have been there for six years and the camera crew has been there for six years, I would imagine that's a harder thing to do.
But you don't want to rest on your laurels. Just because you know the show, because you've been around the show, because you know how things go on that show, it's easy to slip into that lazy kind of, "Oh I know how it goes. I know what we're 'gonna do here, how we're 'gonna cover this dialogue, etc." You don't want to slip into that and make your episode boring.
It can be the best of both worlds, though, right? You're giving yourself a new challenge but in the framework of something that you know so well. 
It's that balance, and let's be real: I'm not trying to reinvent the wheel and do a 15-hour picture day. I understand these actors, they're professionals. They know their lines. It's 'gonna be great. I don't need to come in and keep everybody up until 2 a.m. just because I'm directing and I want to make sure my shot is the greatest. It's interesting. It's the tiny, tiny little things when you're directing on This Is Us [that make a difference]. 
This Is Us airs Tuesdays at 9 p.m. ET on NBC. Catch up now on NBC.com.