NBC Insider Exclusive
Create a free profile to get unlimited access to exclusive show news, updates, and more!
Sign Up For Free to View
All About Reba McEntire's Restaurant Reba's Place
Who wouldn't want to enjoy delicious eats and live entertainment in a former Masonic Temple?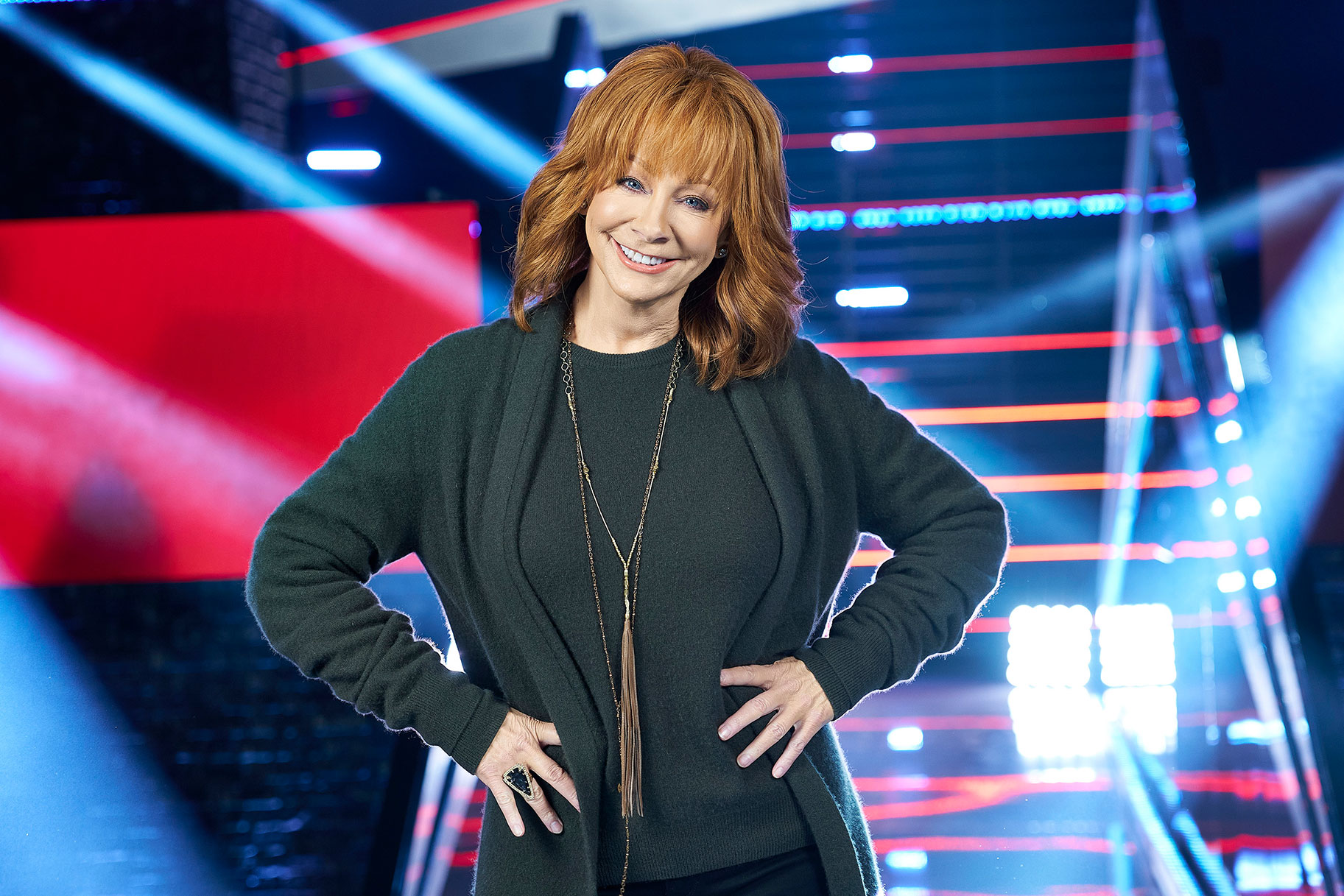 Reba McEntire will satiate her hunger for fresh singing talent next month as a Coach on Season 24 of NBC's The Voice (the hit reality competition series officially returns September 25 with John Legend, Niall Horan, and Gwen Stefani also serving as judges).
Her fans, meanwhile, can satisfy their own cravings for live entertainment — and scrumptious Southern dishes — with the Queen of Country's new bar/restaurant, Reba's Place, located in the southeastern Oklahoma city of Atoka.
RELATED: Kelly Clarkson and Reba McEntire's Sweet Friendship, Explained: Their Best Moments
The establishment — which opened its door at the start of the year — offers up good food, good drinks, in-person musical acts, and, most importantly, a gift shop full of Reba-themed swag. Head below for everything you need to know about Reba's Place!
Where is Reba's Place located?
Reba's Place can be found at 319 East Court Street in downtown Atoka, Oklahoma. The city is about a 15-minute drive from the unincorporated community of Chokie (which is part of the wider Atoka County), where Reba grew up on her family's ranch. 
The "combination restaurant, bar, live music venue, and retail store" occupies a former Masonic Temple and was built in partnership with the Choctaw Nation of Oklahoma. Spanning 13,284-square-feet, the two-story venue can hold up to 250 guests at a time.
"Music and the fans helped build this place and get it all together. And that's what a restaurant is all about, where people can come in, visit and eat," McEntire said in a statement when the eatery opened earlier this year. "Reba's Place is a joint venture with the Choctaw Nation of Oklahoma, and they are the best partner. It's exciting to work with people who have a passion for this town and for creating jobs, tourism, and new opportunities in southeastern Oklahoma, in the community where I grew up."
RELATED: The New Voice Season 24 Coaches Got Together for the First Time in an Epic Photo
What kind of food is served at Reba's Place?
"The menu includes scratch made versions of many of the dishes most popular in the region alongside favorites from other areas including Nashville, New Orleans and Mexico. Menu highlights include the 'Fancy' steak dinner, street tacos, chicken fried steak and Reba's personal favorite, pinto beans and corn bread," reads the website description.
Click here to check out the regular menu. A special brunch menu is available on weekends from 10am to 3pm.
How to eat at Reba's Place
The restaurant is open from 11 a.m. to 9 p.m. Monday through Friday. It opens an hour earlier at 10 a.m. on Sundays and Saturdays. According to The Hurried Hostess, Reba's Place does not take reservations, "so be prepared for a wait for dinner." With that said, there is a private dining option for between 12-82 guests, which you can book via groups@rebasplace.com.
RELATED: Did You Know Reba McEntire Has a Race Car Driver Son? All About Her "Best Accomplishment"
Why did Reba open a restaurant?
Appearing on NBC's Today back in June, Reba explained that opening a restaurant was part of a wider goal to revitalize Atoka's economy, which had fallen on tough times.
"If it'll help other people, I was for it 100 percent," she said. "Mama always said, 'Surround yourself with people who are smarter than you and who are good people,' and that's what we have here in Atoka, Oklahoma."
Mere days after Reba announced the eatery at a concert, Atoka became prime real estate. "I had realtors calling me, saying, 'Property that I've been sitting on for six months just sold," recalled Economic Development Director Carol Ervin.
Season 24 of The Voice premieres on NBC Monday, September 25 at 8/7c on NBC.
Catch up on The Voice's most recent season — now streaming on Peacock!