NBC Insider Exclusive
Create a free profile to get unlimited access to exclusive show news, updates, and more!
Sign Up For Free to View
Niall Horan Hilariously Told Blake Shelton He Might 'Fire' His Real Dad
Horan and Shelton are like family! Watch The Voice Mondays and Tuesdays on NBC.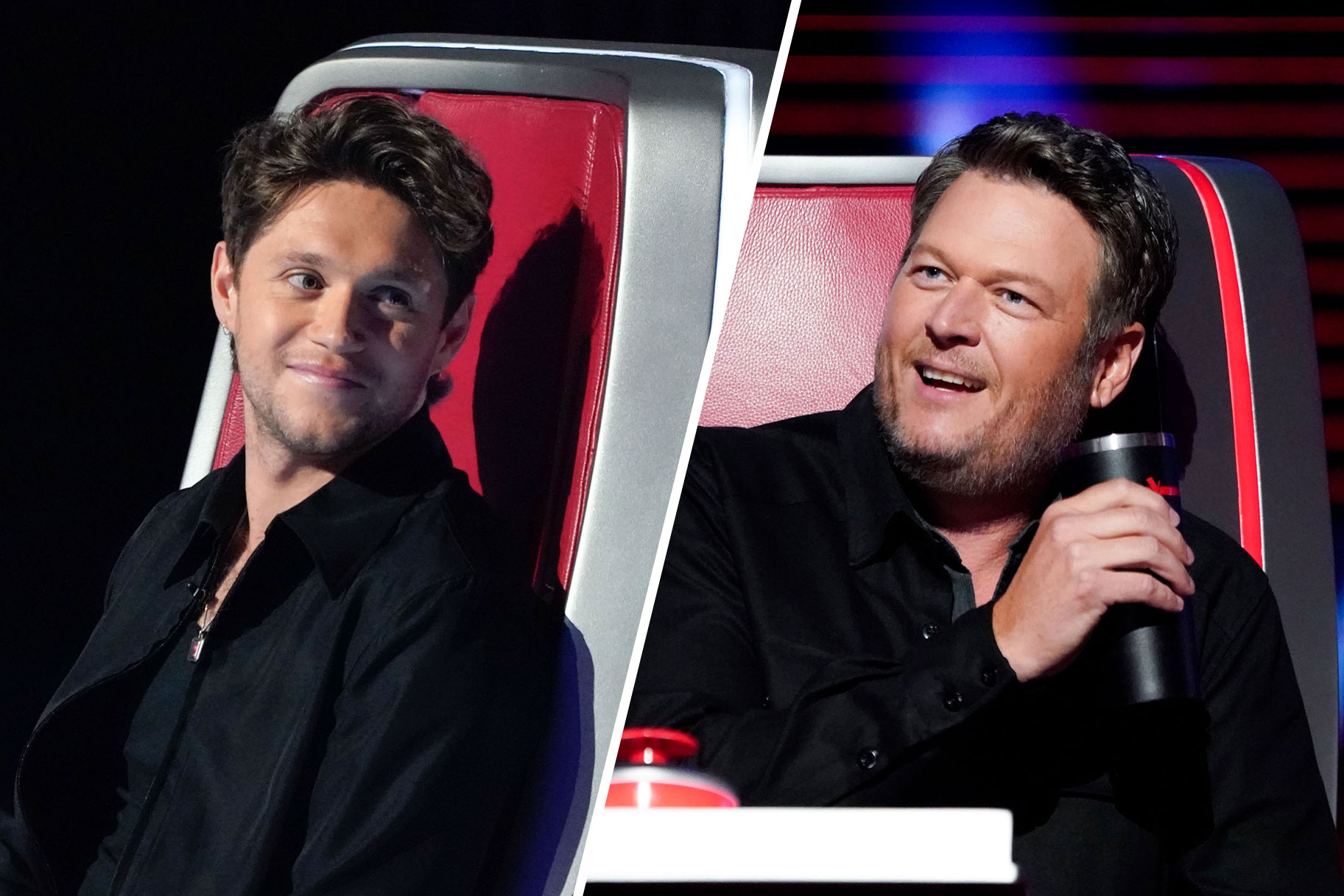 The apple doesn't fall too far from the tree on The Voice! Newbie Coach Niall Horan is already starting to emulate someone he admires deeply–Blake Shelton–and the two have created a funny new bit on the show.
"A lot of people don't realize that Niall is my son," Shelton said teasingly in a recent Voice promo (watch below).
The outtake clips then show Horan helping Shelton out of his chair, and Shelton teaching Horan how to drink. Shelton even took things so far as to playfully suggest that he take an ancestry test to make sure he and Horan aren't related.
"We just found each other after 29 years," Shelton said.
"We're going fishing tomorrow," Horan played along.
 "The father-son experience that Blake and Niall are having is actually pretty fun to watch," Kelly Clarkson stated.
Chance the Rapper agreed. "It's a great dynamic for those two. I think they balance each other out. I think Niall's becoming a little more like Blake," he chimed in, also pointing out that the two are beginning to resemble each other physically.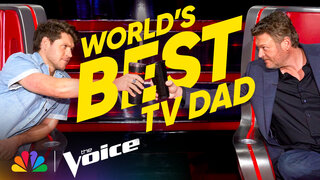 "You guys have the strangest dynamic, like how you guys go with this dad-son thing so strong?" Chance teased the two while backstage.
"I'm hard on him," Shelton responded, showing his paternal instincts. "What kind of father would I be if I wasn't hard on the kid, you know?"
"Blake? He's a beauty. I can see exactly why the people of America have fallen in love with this man," Horan gushed to the cameras.  "He's like a new dad to me."
"No offense to my dad. To the point where I'm thinking about firing my own dad," Horan added with a chuckle.
Then, in a heartwarming moment, Horan gives Shelton a classic family gift: a mug that says "World's Greatest Dad."
"I need to call my dad first, but, I love you," Horan said.
Horan also showed his dedication by dressing up as Shelton during the final night of the Blind Auditions.
"I wanted to do something very special for Blake's final Blind Auditions," Horan said. "So I went into his closet and stole everything he owns. He has no idea what's about to happen."
Horan then appeared wearing jeans and a black jacket, an outfit that was well received by Papa Shelton.
Watch The Voice on NBC Mondays at 8/7c and Tuesdays at 9/8c and next day on Peacock.