NBC Insider Exclusive
Create a free profile to get unlimited access to exclusive show news, updates, and more!
Sign Up For Free to View
Jimmy Fallon's Bruce Springsteen Impression Is Hilariously Spot-On
One great storyteller impersonating another! Watch That's My Jam on NBC.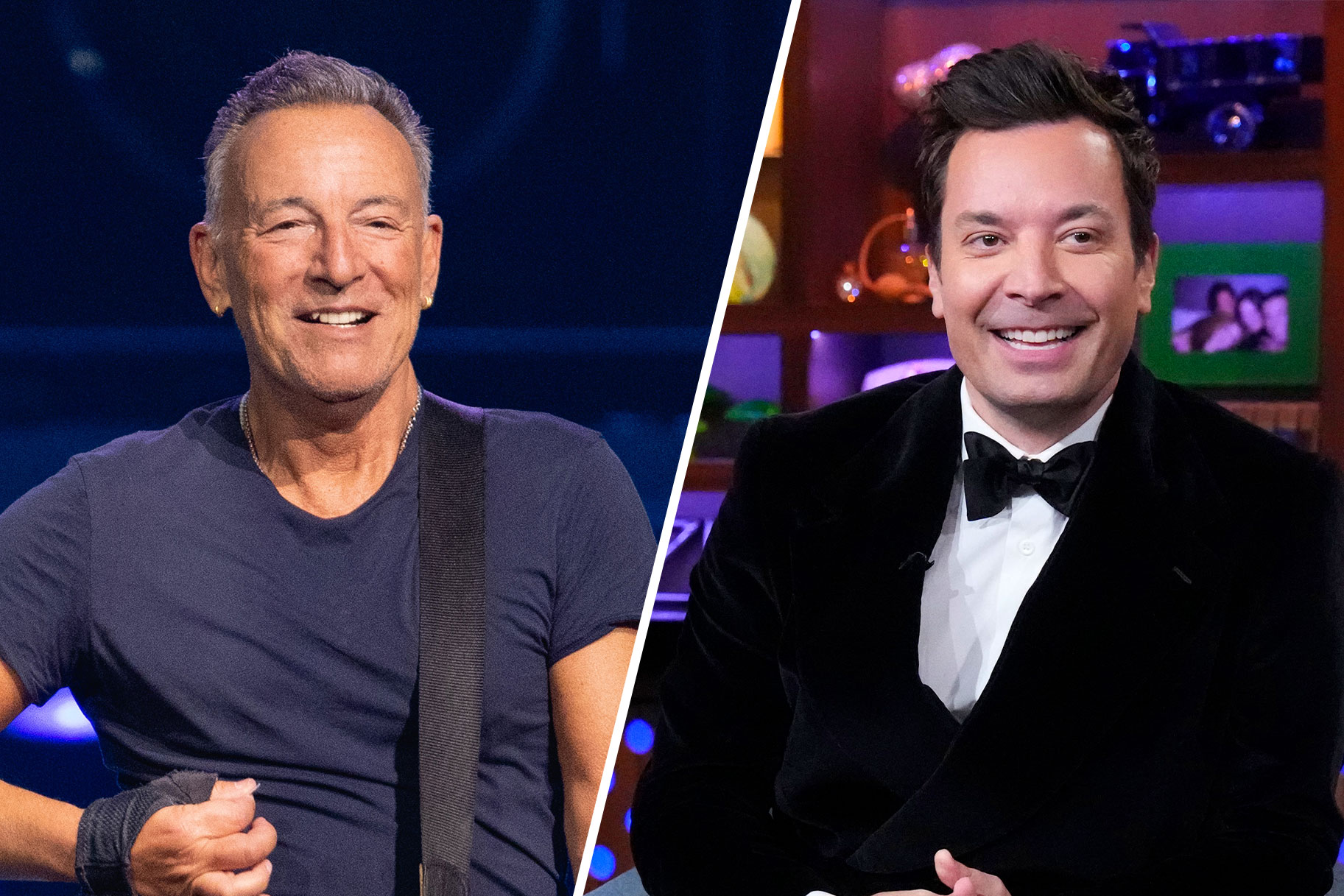 Looks like That's My Jam Host Jimmy Fallon is still tuned in to his Saturday Night Live days!
Known for his amazingly accurate impressions, Fallon went on Watch What Happens Live with Andy Cohen to answer some questions about his musical taste. When inquired about his favorite Bruce Springsteen tune, Fallon suddenly became a completely different person.
"Any time where he kinda breaks it down," Fallon said in a low, husky tone while gritting his teeth. "Y'know, he just starts talking about growing up and…," he said with a rasp, doing his best Bruce.
Fallon then stood up, completely committing to the bit. "There I was, y'know, I remember growin' up, my dad would come in the room, he said, 'Bruce wake up man! Santa Claus in comin!' and I go, 'Oh man,'" he continued in a genius improved moment. 
That's My Jam is a musical variety competition that features a slew of celebrity guests (including The Voice Coach Chance The Rapper) who participate in various games such as trivia, dancing, and performing to compete for charity.
"I just knew what the show was. I had a vision of it, and I thought it'd be faster and more efficient if I just hosted it," Fallon told USA Today about what drew him to host That's My Jam.
He continued, "Guests can know that everything's safe. They can know that they won't look bad, even as bad as they think they'll look. They'll be soaking wet, they'll have stuff dumped on them, we'll change the music so that their voice is out of tune–whatever we do. But it's all in fun and games, and that's really the whole point of the game is just to have fun," he said.
"I love doing it. I'm still interested in people, and I'm interested in entertaining. I love my job, and I love the people I work with. I think I'm here for the long haul," Fallon gushed about his experience.
Watch Season 2 of That's My Jam Tuesdays at 10/9c on NBC and the next day on Peacock.