NBC Insider Exclusive
Create a free profile to get unlimited access to exclusive show news, updates, and more!
Sign Up For Free to View
Grace West and Blake Shelton Sing Blake's "Lonely Tonight" on The Voice Finale
A perfect country combination!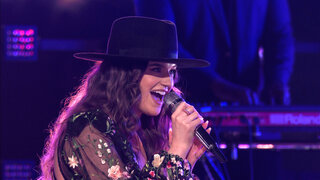 The Season 23 finale of The Voice saw the Top 5 Artists duet with their Coaches on a variety of incredible songs. The performance between Blake Shelton and his team member Grace West was a particular highlight. The two country singers sang a beautiful rendition of Shelton's own track, "Lonely Tonight." This performance made it clear why Shelton chose to have West on his team, as their country twang styles blended together perfectly for a harmonious set. 
All About Grace West
Nineteen-year-old Grace West first auditioned with "Maybe It Was Memphis" by Pam Tillis, receiving a chair-turn from both Niall Horan and Blake Shelton. The choice to press his button was an emotional one for Shelton, as it would be his last time doing so on The Voice Blind Auditions. Unsurprisingly, West chose to be on Shelton's Team, completing his roster for Season 23 and forming his last official The Voice team ever. Shelton described West as "a perfect female country singer" after her Audition and was blown away by her talent. 
West then went on to compete in the Knockouts Rounds, choosing to sing "Here You Come Again" by one of her idols, Dolly Parton. While West ended up winning the round, Kelly Clarkson swept in and kept West's opponent Neil Salsich in the running.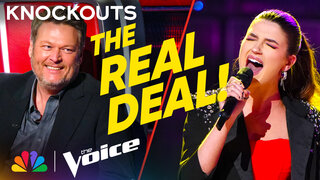 "I just ended up going with Grace because she has this old-school country voice — all the potential she has is still out there in front of her," Shelton said after West's performance. "I think she's going to be a star in country music."
Then, West performed during the Playoffs, electing to sing another song by country icons, "Love Is Alive" by The Judds. The gorgeous cover sent her to the next round of Live Shows.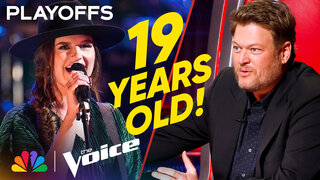 "I had to pick Grace West," Shelton said. "She is the real deal. She's pure country. My dream since this is my last season is that I could go on the Lives with a country Artist, and she is absolutely the perfect country Artist to have for this moment."