NBC Insider Exclusive
Create a free profile to get unlimited access to exclusive show news, updates, and more!
Sign Up For Free to View
Does Lacey Know About Sir? Why She Told Gabi "You're Hiding Something From Me"
The other burning question: Will Lacey's need to know the truth lead her to discover Gabi's secret?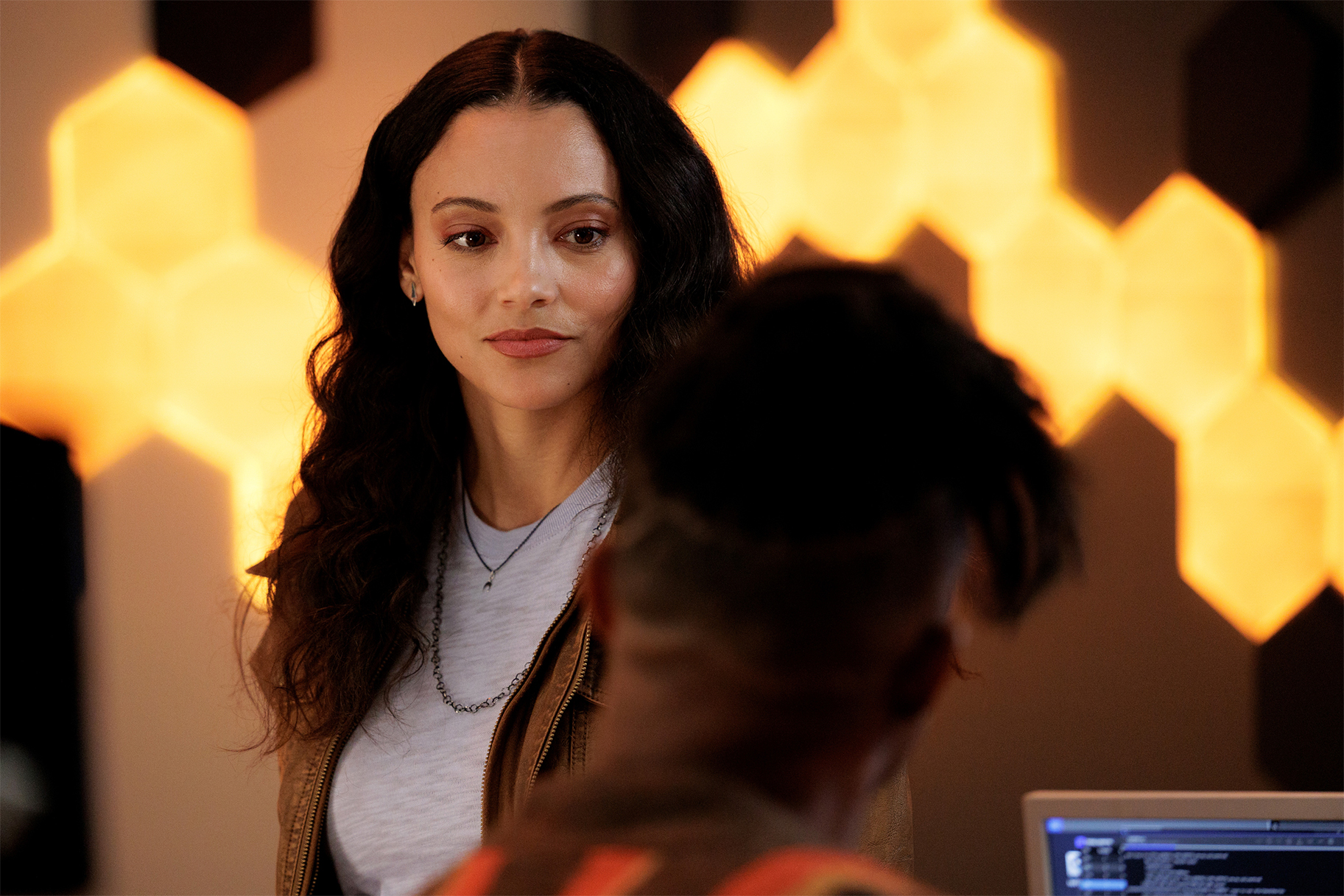 "Something's changed."
In the latest nailbiter of an episode of Found, Lacey Quinn looks Gabi Mosely straight in the eye and says that.
The comment by Lacey (Gabrielle Walsh) came after the close of an especially emotionally grueling case for Gabi (Shanola Hampton).
But tension between the two colleagues and kidnap survivors has been brewing for a while as they've worked to bring missing persons home.
RELATED: Will Gabi Find Romance on Found? Why Sir Throws a Wrench in Her Love Life
Does Lacey Know About Sir?
The exact cause of the escalating strain between the women has proven slippery to grasp.
Gabi and Lacey, a law student, share a traumatic history. Two decades ago they were abducted by Sir (Mark-Paul Gosselaar) and escaped his clutches.
The experience informs their work at Gabi's missing persons search firm. Gabi's unsettling secret is that she found Sir and is holding him captive in her basement. She uses Sir's twisted criminal mind to help solve her cases.
The firm's latest missing person was a young addict. Because her late father battled alcoholism, that fact pushed Gabi's buttons to the point where she acted rashly, even erratically. Lacey gets that. "The case was personal," she says to Gabi.
But at the same time, Lacey, a law student, seems to be on high alert. Lacey has a stake in knowing the whereabouts of Sir, who, by all accounts, is still at large.
Does she know the truth about Sir? No, that's not it. But it appears that she suspects something is very wrong with Gabi. She confronts her boss about this unsettling feeling.
"There's been distance between us since your father passed," Lacey says. "I kept telling myself that it was your grief, but I'm not so sure."
"I think you're hiding something from me," Lacey continues. "I don't know what, but I know that you've lied to me — to all of us a couple of times."
Gabi searches for words, and simply says, "I love you."
"I love you, too," says Lacey. "But something's changed. You've changed."
Will Lacey's nagging need to know the truth lead her to discover Gabi's secret? If so, then what?
Found airs Tuesdays at 10/9c on NBC and streams the next day on Peacock.