NBC Insider Exclusive
Create a free profile to get unlimited access to exclusive show news, updates, and more!
Sign Up For Free to View
Hear the 'Airy Falsetto' That Earned Ryley Tate Wilson the Playoff Pass
15-year-old contestant Ryley Tate Wilson went up against fellow Team Niall singer Michael B. with a rendition of "Heartbreak Anniversary."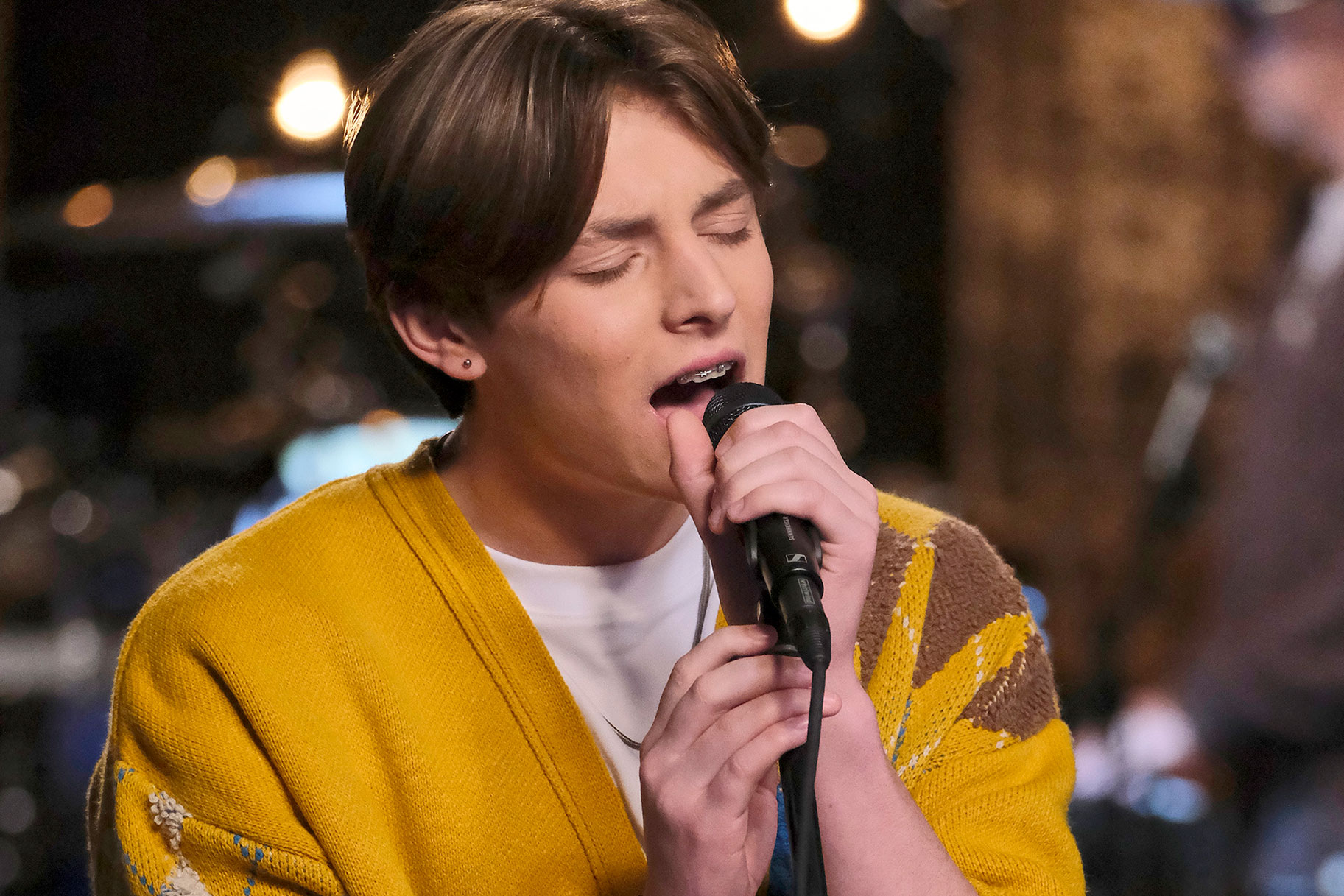 One by one, hopeful contestants on The Voice continue to compete in the Battle Rounds, though one Coach said he just had to use his Playoff Pass to ensure one four-chair-turner made it to the next round.
This season, for the first time, Coaches Kelly Clarkson, Blake Shelton, Chance the Rapper, and Niall Horan get a one-time Playoff Pass to be used on one of their own team members, bumping the contestant straight into the Playoffs without having to compete in the Knockouts. For Horan, taking advantage of the pass was a no-brainer when it came to using it on 15-year-old Ryley Tate Wilson after he went up against Michael B.
"I am completely in shock," said the teen. "I was not expecting that at all."
The Team Niall singers were handpicked by Horan to sing the 2021 R&B hit "Heartbreak Anniversary" by Giveon. Wilson, a homeschooled adolescent from Montgomery, Alabama, and Michael, 29, a former Jersey Boys tribute singer from Los Angeles, were described by Horan as "super nice dudes," making Horan optimistic that they'd work well together.
Thankfully, they did, and could be found laughing together in the studio or challenging one another with a hilarious staring contest to see who would be the first to sing.
"You guys were like the first pair that I made in my head," Horan told the singers. "It felt really natural in the audition; the two of you sung similar heartbreak-y love songs and had similar nuances to your voice."
Horan told producers that Wilson and Michael had all the critical components needed to sing "Heartbreak Anniversary," including soul and emotion, which both had "in abundance."
Wilson earned four chair turns during the Blind Auditions with his shiver-inducing rendition of Robyn's "Dancing on My Own," with Clarkson and Horan giving standing ovations. Horan sympathized with the teen during their studio rehearsals when Wilson's voice began to "crack," a normal growth stage for male adolescents.
Horan joked that his voice had cracked for six years.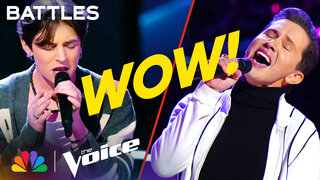 "I'm 15, and some harmonies were making me crack a lot," Wilson admitted. "Niall's background, working as a teenager, really helped me, and the longer I can have his mentorship, the better."
No better man to emphasize, since the Irish-born Coach passed the auditions on the X Factor UK at 16 and went on to be part of One Direction, one of the most successful boy bands of all time.
"I do see a lot of myself in Ryley Tate," said Horan. "He's a young, excitable, 15-year-old kid on one of the biggest TV shows on the planet, and I was like that."
As for Michael, who won his Blind Audition with his "unique" version of The Weeknd's "Save Your Tears," Horan believed he could "feel every line" of a song like "Heartbreak Anniversary."
RELATED: Blake Shelton Is "Most Comfortable" Here: See Where He Lives
Horan said the greatest R&B singers tend to "sit behind the beat" with a more relaxed vibe, which he hoped Michael could do so as not to sound "too rushed." But cracking voices and rushed sounds were of no obstacle when the contestants took the stage to perform for the Coaches.
Coach Chance called the duet "just insane," saying Wilson's voice, particularly, was "angelic." He then praised Michael for having such control of his voice, picking the latter as his choice for the next round.
"That was one of the best performances we've seen in the Battle rounds so far," said Chance. "It was incredible how you guys just bounced off of each other. I love the arrangement. I love the lyric splits you guys did."
Like the other Coaches, Clarkson was especially impressed by Wilson's age.
"Ryley, you do have this kind of raspy but beautiful, airy falsetto that is like insane," said Clarkson. "And you're 15, what? You can't even drive a car!"
Earlier in the episode, Wilson commented that he'd flunked his driver's permit test just two weeks before his audition.
Clarkson, Chance, and Shelton were surprised they hadn't previously turned their chairs for Michael, whom Clarkson said had "effortless" song runs. She couldn't decide which singer should go into the Knockouts, saying both belonged in the finale.
Shelton voted for Michael due to how comfortable he appeared on stage, despite calling Wilson's performance "incredible." But in the end, when forced to choose between both "off-the-charts" singers, Horan let Michael pass into the Knockouts.
That left Wilson open for any of the other Coaches to use their "steal," but before Wilson could finish thanking Horan for his guidance, streamers rained down when Horan slammed his button down to use his Playoff Pass.  
"We definitely have a potential winner on Team Niall," said Horan.
Watch more of The Voice Mondays at 8/7c and Tuesdays at 9/8c on NBC and available for streaming the next day on Peacock.