NBC Insider Exclusive
Create a free profile to get unlimited access to exclusive show news, updates, and more!
Sign Up For Free to View
Who's Playing on NBC's Sunday Night Football This Week? How to Watch Steelers vs. Raiders
Let's take a look at the matchups to kick off the NFL season.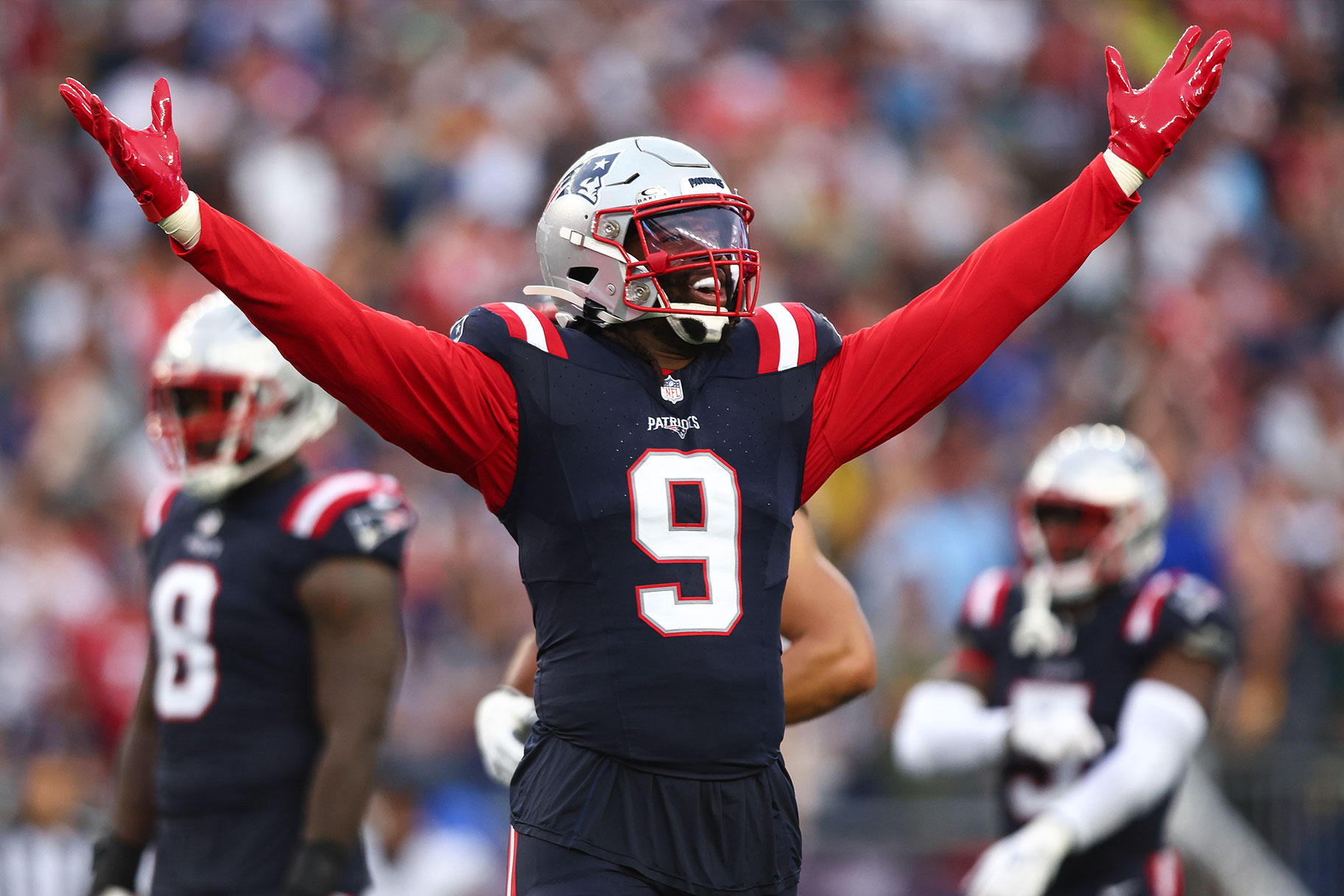 Welcome to Week 3 of the NFL regular season and our favorite match-ups on NBC's Sunday Night Football. Primetime's top show is back with games every weekend available on both NBC and Peacock, and we've got your guide for what to expect as the season rolls on. 
Who Is Playing on Sunday Night Football This Week? (Week of Sept. 24)
Week 3: Pittsburgh Steelers vs. Las Vegas Raiders (Sept. 24, 2023)
The Steelers are working to find some momentum behind young starting quarterback Kenny Pickett, while Jimmy Garopollo and the Raiders are hoping to string together a solid playoff resume early in the season.
RELATED: How to Watch Sunday Night Football on NBC and Peacock
Who Plays Next Week on Sunday Night Football? 
Week 4: Kansas City Chiefs vs. New York Jets (Sept. 31, 2023)
What will the Jets season look like after the shocking Week 1 injury to quarterback Aaron Rodgers? We'll find out next week when they take on Patrick Mahomes and the Kansas City Chiefs.
How to Watch Sunday Night Football
Sunday Night Football is available to watch live on NBC, either through your cable or satellite provider or with an over-the-air antenna. The game will also stream live on Peacock for subscribers from anywhere. The pregame show for each game will begin at 7 p.m. ET, followed by kickoff at 8:20 p.m. ET. So get your snacks ready, make sure the couch is comfy, and mark your calendars for the return of Sunday Night Football. 
Originally published Sep 11, 2023.