NBC Insider Exclusive
Create a free profile to get unlimited access to exclusive show news, updates, and more!
Sign Up For Free to View
Michael B.'s Battle Stuns the Coaches: 'I Don't Know Why You Weren't a 4-Chair Turn'
Michael B. earned one chair turn in his Blind Audition, but Tuesday's performance of "Heartbreak Anniversary" was described as "insane" by the Coaches.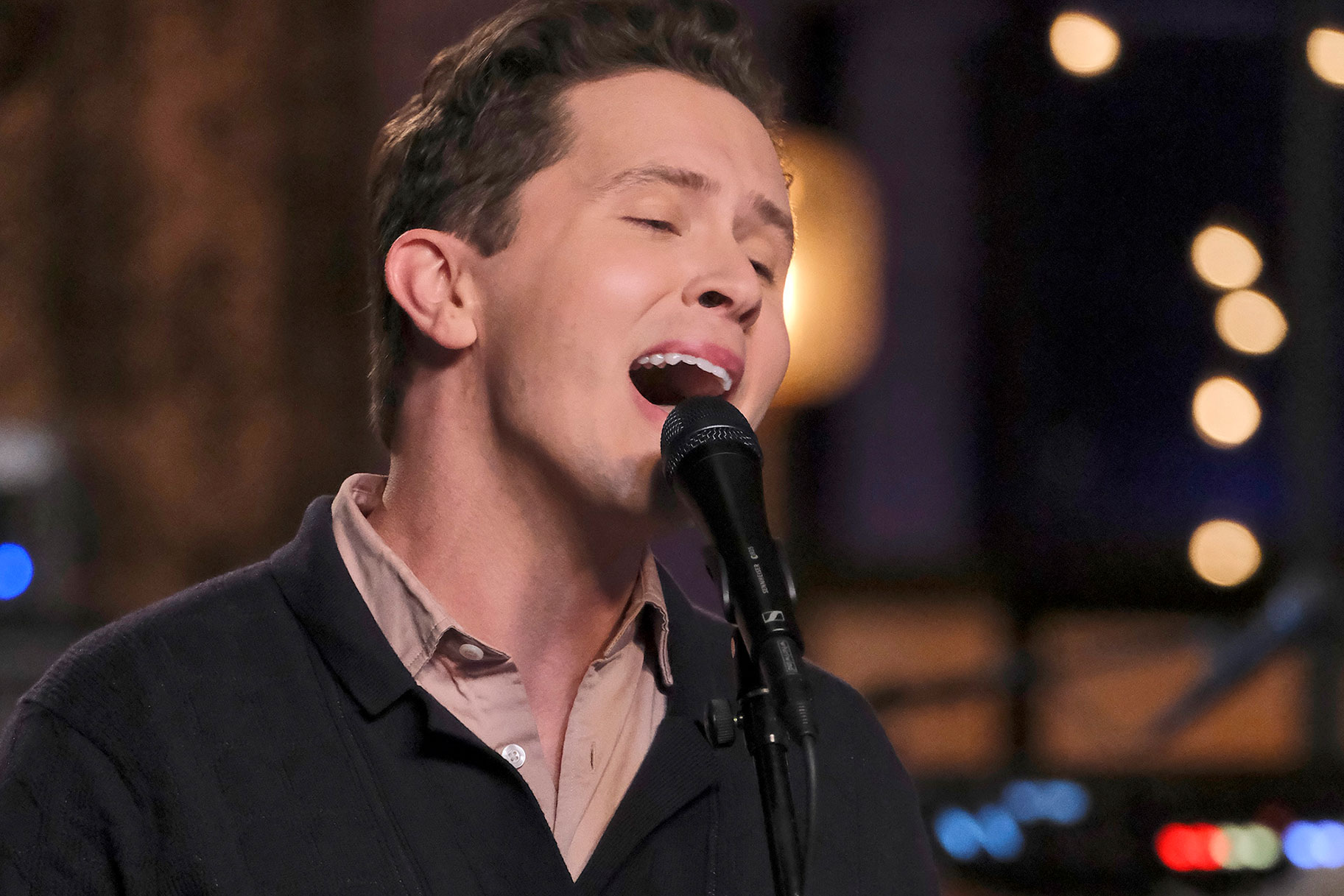 Michael B. was almost ready to put his performing dreams aside before he was chosen on The Voice, but his Battles performance Monday proved his time in the spotlight is anything but over.
Michael B. stunned the Coaches with his "effortless" runs and killer control during his performance of Giveon's "Heartbreak Anniversary" as he battled against 15-year-old Ryley Tate Wilson — who earned his own set of rave reviews for the "insane" performance.
"Michael, man, you killed that, like the control you had, man," an awed Chance the Rapper remarked. 
Michael B. earned one chair turn from Coach Niall Horan for his Blind Audition of The Weeknd's "Save Your Tears" but his powerful performance Monday had the three other Coaches regretting their decision.
"Michael, I don't know why you weren't a four chair turn," Coach Kelly Clarkson commented. 
Chance agreed but Coach Blake Shelton, well, he deflected in his usual way.
"I don't think I was there that day," Shelton said of failing to initially see Michael B.'s potential.
"He was drunk," Horan joked. 
Once the playful banter between Horan and Shelton, who often refers to himself as Horan's "dad" subsided, Clarkson turned her attention back to Michael B. 
"That was incredible, Michael. Your runs are effortless for you," she said. 
RELATED: Who Are Blake Shelton's Most Frequent Songwriting Partners?
The 29-year-old from Oklahoma spent several years touring across the country in a Jersey Boys tribute band before COVID-19 put a sudden halt to his dreams.
"When COVID hit the entire live performance industry died, so I had to figure out a way to make money," Michael B. said. "I got a job in the TV/commercial world and I started to get coffees for directors, you know, whatever they needed. I was thrilled because I was able to make my rent." 
But as time went by, Michael B. admitted his singing days began to seem like only a memory and he was thinking of giving it up.
"The light of the dream was dimming more and more as each year passed until my Blind audition," he said. "It just reminded me like, 'Hey dude, you're a singer. You should sing.'" 
Going into the Battles, Michael B. admitted he was a little nervous about only getting a one-chair turn.
"It's kind of scary being a one chair turn, compared to a four chair turn," he said. "It makes me think all the other Coaches just didn't hear something that they were waiting for and I really want to prove to them, oh, I should have turned around for you in the first place."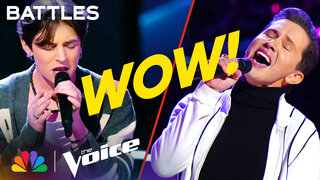 Michael B.'s battles performance Monday night did just that and stunned the Coaches, but he wasn't the only one on stage to earn high praise. 
Wilson proved to be a fierce competitor with his own "angelic" take on the R&B song.
"Man, that was just insane," Chance said. "That was one of the best performances we've seen in the Battle Round so far. It was incredible how you guys bounced off each other. I love the arrangement, I love the lyric splits that you did. You guys both have so much control and Ryley, you're only 15, that's crazy." 
Wilson's young age also impressed Clarkson, who found it difficult to determine whether anyone had outperformed the other.
"Ryley, you do have this like, broken kind of raspy, but beautiful, airy, like falsetto that, it's like insane," she said. "Yeah, that's really crazy and you're 15. What? You can't even drive a car. You're just like hanging out the passenger side doing that, like that's crazy." 
The well-paired match left Horan in a difficult spot as tried to choose the winner.
"If they ask me to come back, I'm not coming back 'cause I cannot tell you how hard this is," Horan said before delivering his verdict. "The performance from the two of you was just off the charts. You sung beautifully together, the riffs, the control, the authenticity, making that song your own, it's crazy."
Horan ultimately named Michael B. as the winner because he "just brought it to another level" during the performance.
But it wasn't the end of the road for Wilson either, who earned the coveted Playoff Pass, which will send him directly into the playoffs. 
"We definitely have a potential winner on Team Niall," Horan said while congratulating the shocked teen.
To see how both Team Niall contestants perform in the weeks ahead, tune in to The Voice Mondays at 8/7c and Tuesdays at 9/8c on NBC. It's available streaming on Peacock the next day.