NBC Insider Exclusive
Create a free profile to get unlimited access to exclusive show news, updates, and more!
Sign Up For Free to View
Kelly Clarkson's Cover of Reba McEntire's "Why Haven't I Heard From You" Is Phenomenal
Prepare to be amazed by this life-changing Kellyoke throwback. Check local listings for The Kelly Clarkson Show.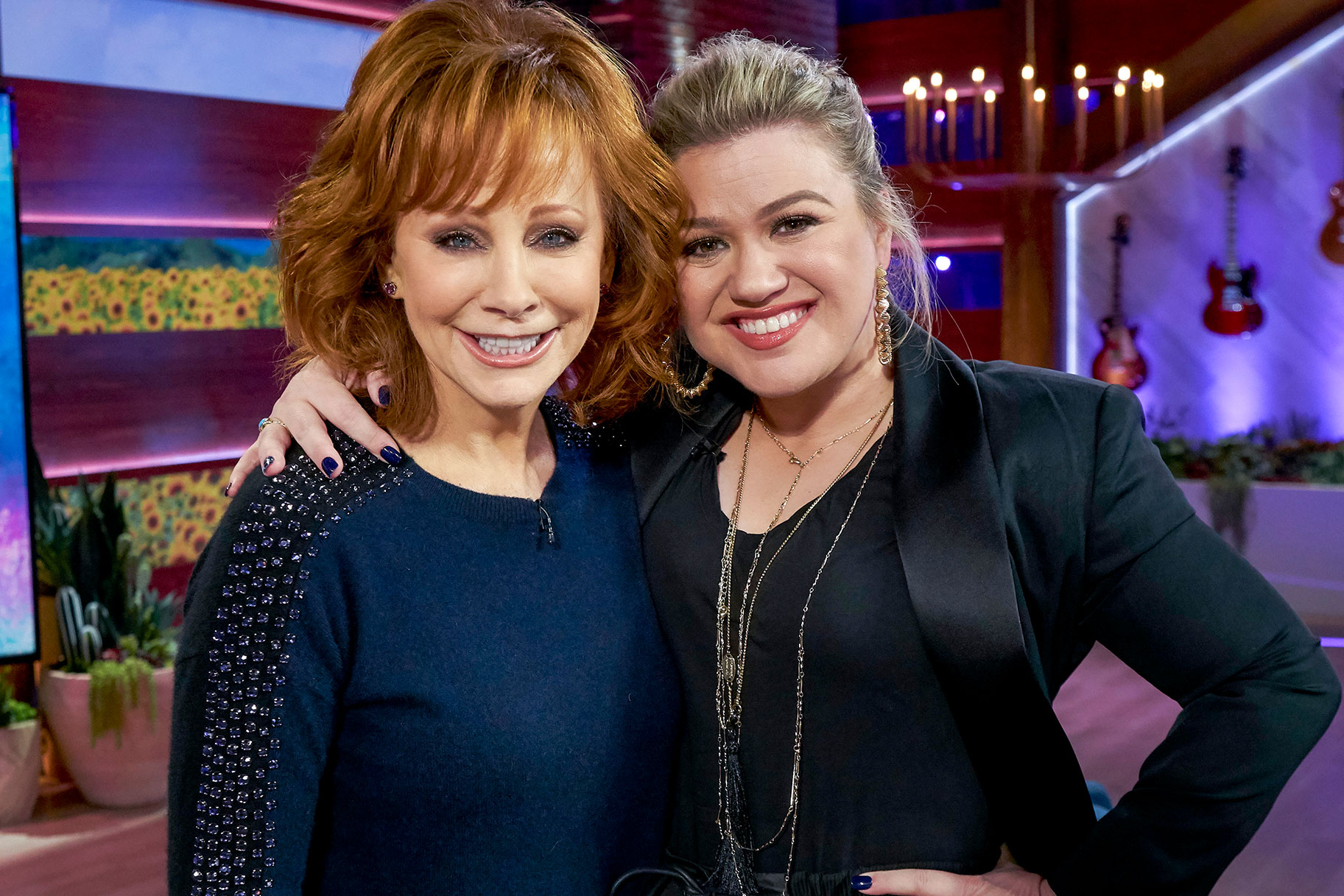 Every time you think you've been sufficiently blown away by Kelly Clarkson's powerhouse voice, she surprises you with goosebumps, yet again.
Clarkson has held the mic for dozens of jaw-dropping covers through her beloved Kellyoke performances on The Kelly Clarkson Show. And during Season 1, she flexed her country prowess for the world to see with a show-stopping rendition of "Why Haven't I Heard From You" by Reba McEntire, and holy moly, it was a tour-de-force of talent. Seriously, watch the video here, and prepare to be captivated by the high-energy performance. 
Clarkson took to the rock-n-roll blues hit like a professional, fearlessly tackling incredible riffs and runs throughout each electrifying verse. Clarkson is the queen of the belt, after all, and her control shined as she introduced a raspy growl to the more powerful parts of the chorus, sounding like a true rock god. 
What's perhaps the easiest to marvel at is Clarkson's passion throughout the set. After wowing with impromptu runs and impressive vocal slides, Clarkson finished the song with a mind-blowing belt that had the audience going insane. Years later, the performance remains a bonafide fan favorite among McEntire and Clarkson fans. 
McEntire joins Clarkson in Season 23 of The Voice as the Mega Mentor for Artists going into the grueling Knockout Rounds airing April 17. Newbie Coach Niall Horan tells NBC Insider that he loved working with McEntire. 
"It was an honor to work with Reba McEntire. Just to even be in the same room as her. She's a legend. She transcends country music. She's just an icon," Horan said. "So when I found out that I was going to meet her, I was blown away, and the Contestants' faces [were] just insane. When they walked in, they didn't have a clue. And they were just blown away by the whole thing."
Horan said McEntire is the perfect resource for the Season 23 Artists who have their eyes on the prize. "And she was amazing. She's got wisdom that only a few people have. And she's willing to give some of it away. You know, for my Artists it was pretty sweet," he added. 
Watch The Voice on NBC Mondays at 8/7c and Tuesdays at 9/8c and the next day on Peacock. 
For more amazing Kellyoke performances, check your local listings for The Kelly Clarkson Show.