NBC Insider Exclusive
Create a free profile to get unlimited access to exclusive show news, updates, and more!
Sign Up For Free to View
7 Jaw-Dropping This Is Us Moments Fans Are Still Recovering From
Can you believe what ultimately happens to Kate and Toby?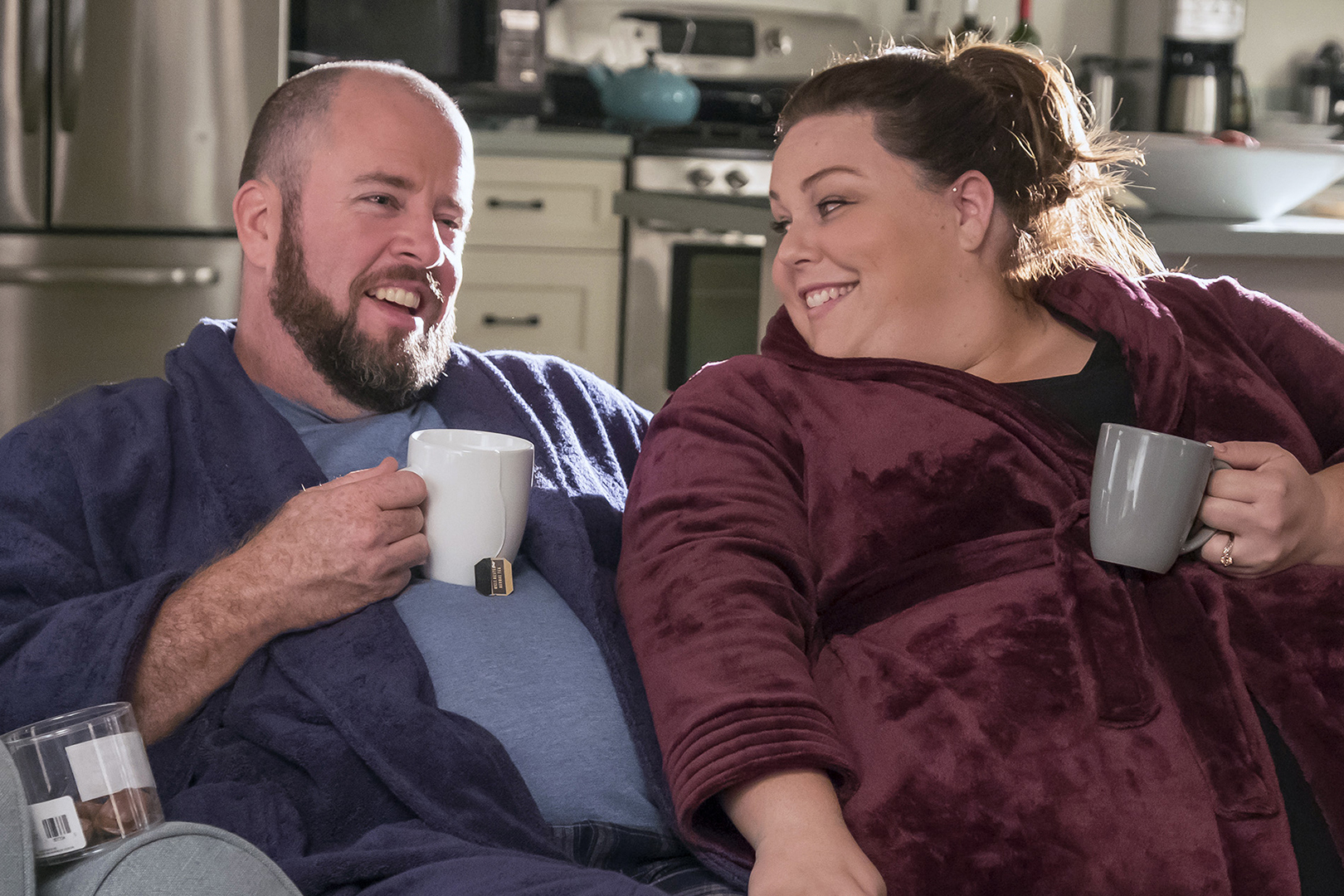 Fans love many things about This Is Us: the heartfelt relationships, the gut-punching emotional moments, and, of course, the jaw-dropping twists and turns. From the pilot onward, This Is Us has given viewers their fair share of surprises—starting with how Rebecca (Mandy Moore), Jack (Milo Ventimiglia), Kevin (Justin Hartley), Kate (Chrissy Metz), and Randall (Sterling K. Brown) are all connected. (More on that later.) These OMG reveals light up social media the second they hit, and they're why we run back week to week—and season to season—for more. 
As Season 6 chugs along—we don't have many episodes left!—let's look back at some of the biggest plot twists in This Is Us history. Some of them still haven't been fully resolved or explained (please see: the first one we mention), so there's still plenty of intrigue going into the show's home stretch. 
The future of Kate and Toby's relationship 
In a flash-forward scene during the Season 5 finale, we find out Kate marries her boss from the music school, Phillip (Chris Geere), which means her relationship to Toby ends. We've seen cracks starting to form in their relationship for a while now, which have been exacerbated by Toby working long distance. But the cracks, eventually, lead to a full break—which has broken fans. 
Baby Jack's bright future 
Kate and Toby's son, Jack, is diagnosed with permanent vision loss at three months old. And in a Season 4, Episode 1 flash-forward, we're introduced to a wildly famous blind musician. It turns out this is Baby Jack all grown-up. His rise to fame is still a mystery, though, and it's something fans are eager to see. 
Randall's biological mother 
In Season 5, Randall was hit with a massive revelation: that his birth mother, Laurel (Jennifer C. Holmes), didn't die from an overdose, like he previously thought. This reveal led to one of the most poignant episodes in This Is Us history ("Birth Mother": Season 5, Episode 6), which gave Laurel's backstory in full. 
Rebecca's relationship with William
The reveal that Rebecca actually met Randall's birth father, William (Ron Cephas Jones), in 1980 did several things. First and foremost, it shocked fans, who previously thought Rebecca and Jack adopted Randall without ever knowing Randall's parents. But it also added a new mystery: When would Randall find out Rebecca's secret? And how would he react? The best This Is Us twists always lay the groundwork for, well, more twists. 
Jack's death 
This was, in many ways, the ultimate This Is Us twist: How did Jack die? The answer came in the form of Season 2, Episode 14, aptly titled "Super Bowl Sunday." There was an (infamous) slow-cooker. There was a fire. And there were tears—from everyone. Especially at the hospital, when we realize the fire isn't exactly the cause of Jack's death. That image of Rebecca eating a candy bar will be burned in viewers' memories forever.
Nicky is alive 
Jack's brother, Nicky (Griffin Dunne), was introduced to audiences via two big bombshells. The first happened in Season 2, Episode 5, when we realized he existed. And the second came in Season 3, when viewers (and the Pearsons!) found out Nicky was alive. It turns Nicky didn't die in Vietnam, as previously assumed, but he and Jack did remain estranged for the rest of Jack's life. Now, Nicky is fully a part of the Pearson family ecosystem, which would no doubt make Jack very happy. 
The original twist 
You know the one! The This Is Us pilot laid down all the groundwork to get viewers to care about these characters separately. So imagine when we learned they were part of one family, and we'd be time-jumping to learn their full stories. The result? Six years of sobbing.  
This Is Us airs Tuesdays at 9 p.m. ET on NBC. Catch up on NBC.com and the NBC App.