NBC Insider Exclusive
Create a free profile to get unlimited access to exclusive show news, updates, and more!
Sign Up For Free to View
Why Susan Kelechi Watson Wishes Beth and Randall Got a Love Scene on This Is Us
"They still get it poppin'."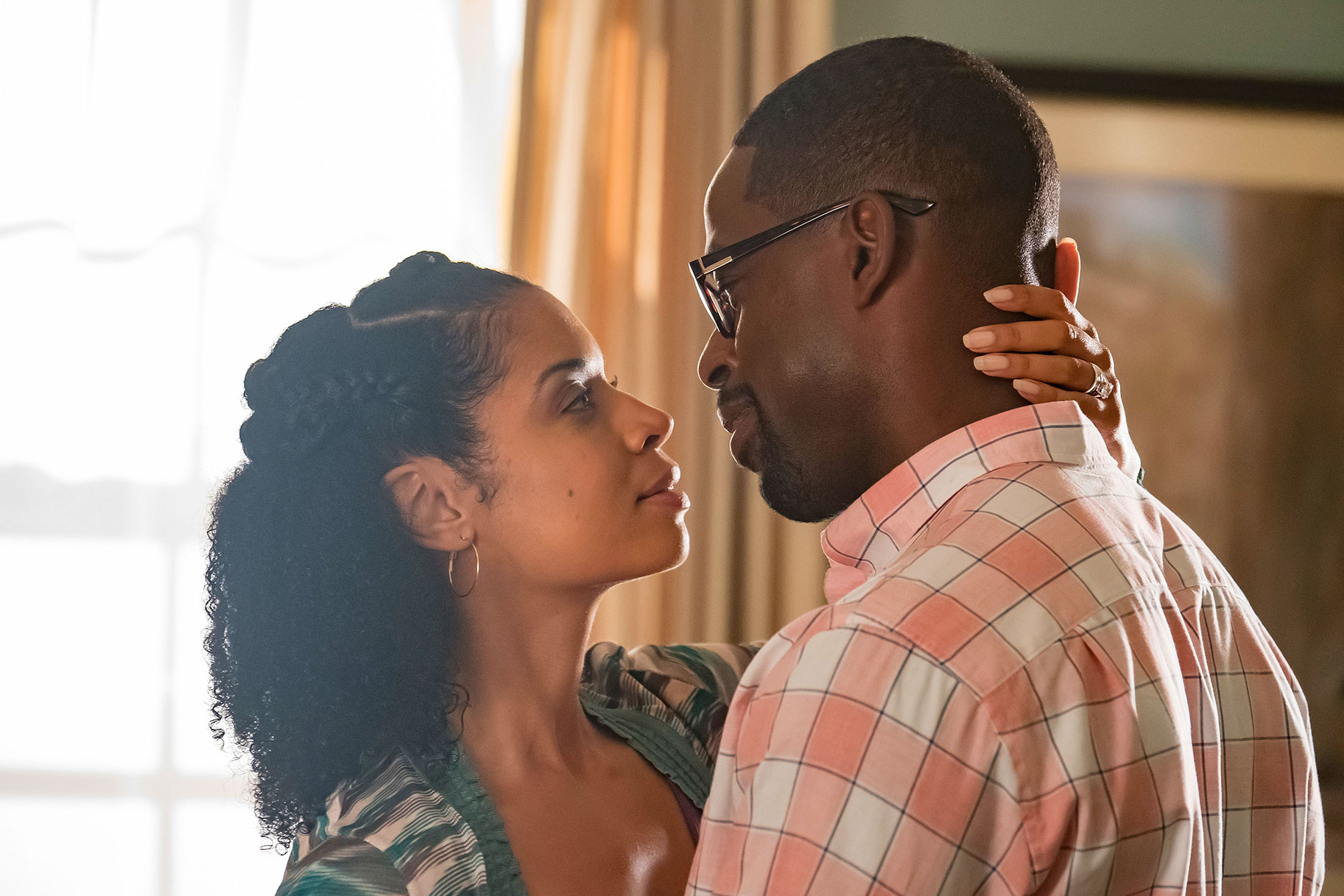 This past May, This Is Us ended on an emotional note after a successful six-season run. We laughed, we cried, and most importantly, we watched a family grapple with quintessential moments that define the human experience. Now that the final chapter is closed, Susan Kelechi Watson revealed the one scene she wishes Beth and Randall (Sterling K. Brown) had. 

"I always wanted to do a real love scene between Randall and Beth," Watson told Entertainment Weekly. "I felt like we've seen that with Kevin (Justin Hartley) and his loves. And we've seen even with Kate (Chrissy Metz) and Toby (Chris Sullivan) and definitely with Rebecca (Mandy Moore) and Jack (Milo Ventimiglia), I don't think Randall and Beth ever got one."

Although each couple on the show had special qualities that drew audiences in, Beth and Randall's relationship stood out. Their unwavering loyalty and support for one another through so much hardship was a major flex, not to mention their rock-solid parenting skills. However, Watson wishes viewers could have had a window into some of the passion and spark that initially drew them to one another. 
"I get it; they've been in the game for a while, but look, they're still in love," said Watson. "They still get it poppin'. I always wanted them to have this episode where they fight for a date night and finally get it. People expressed that they felt like it was important to see that. That would be something that would be nice to see, is them still having that spark and that love in their marriage...Well, we'll just have to imagine that it was there one of those nights when the headscarf and the coconut oil was on the side table." 
Stream the final episodes of This Is Us on Peacock.