NBC Insider Exclusive
Create a free profile to get unlimited access to exclusive show news, updates, and more!
Sign Up For Free to View
Every Blind Audition on The Voice Season 24, Broken Down by Team
Take a look at every Artist on Team Reba, Team Legend, Team Niall, and Team Gwen as the weeks go on.
As the 24th season of The Voice gets underway, Coaches Reba McEntire, John Legend, Gwen Stefani, and Niall Horan will bolster their musical teams off several weeks of the traditional Blind Auditions. When a Coach hears a talent they like, they'll turn their chair around and attempt to woo that singer onto their team. If more than one Coach turns around...well, you know how the game is played by now.
For the sake of your convenience, we'll be compiling the Blind Auditions right here, breaking them down by the four musical squads that will eventually go head-to-head. Be sure to check back in for weekly updates after new episodes air on Mondays and Tuesdays at 8/7c on NBC and next day on Peacock. 
Team Legend
Deejay Young, singing "This Woman's Work" by Kate Bush
"You have this beautiful ability to combine the masculine and the feminine in a song,"  Legend told Young. "And falsetto is so hard to sing live.The fact that you sang that so beautifully — you have it, and we just need to be here to help you shine your light."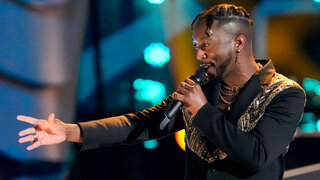 Mara Justine, singing Elton John's "Goodbye Yellow Brick Road"
"The thing that made me turn around so quickly was your tone in that lower part of the song. Then you had the finesse to do those really light touches. I would love to have you on Team Legend," Legend said after Justine's Blind Audition.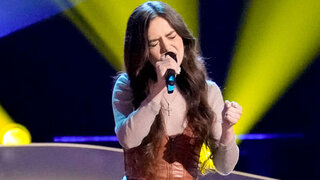 Ephraim Owens, singing "Beneath Your Beautiful" by Labrinth
"Oh my gosh, who are you?" Stefani gushed following Owens' Audition. But he ultimately went Team Legend!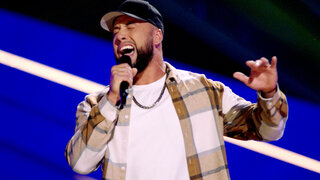 Stee, singing "Sugar" by Maroon 5 
"Singing a song sung by Adam Levine is a challenge because he is one of our more gifted pop singers in the world," Legend told Stee following his performance. "He actually sat in this chair and the fact that you convinced all of us that you could pull off Adam Levine's song is pretty amazing."
Claudia B., singing "Human Nature" by Michael Jackson 
"I feel like I really understand where you're coming from as an Artist," Legend told Claudia B. after her Audition. "We could do a lot of great things together." 
Talakai, singing Sam Smith's "Stay With Me" 
"I'm looking at myself! Like a taller, more handsome version of myself onstage," Legend said about Talakai. 
Kaylee Shimizu, singing "Golden Slumbers" by The Beatles
What Legend told her: "You know you could win The Voice, right? And doing it on Team Legend would be just a dream come true for me. You just had so much confidence delivering these impossible notes, and I wanna work with you!"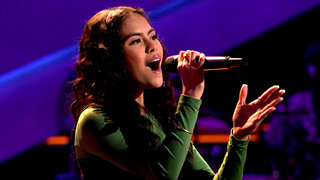 Lila Forde, singing Blind Faith's "Can't Find My Way Home"
"That song could not be more perfect for you if you tried, and you look so comfortable up there on that piano," Horan told Forde after her Audition. That said, she ended up going Team Legend (to the dismay of all three Coaches).