NBC Insider Exclusive
Create a free profile to get unlimited access to exclusive show news, updates, and more!
Sign Up For Free to View
Mariska Hargitay Opens Up About Her Oldest Son's Stutter and How He Found Support
"It's been so exciting to learn and to understand and educate people," the SVU star revealed.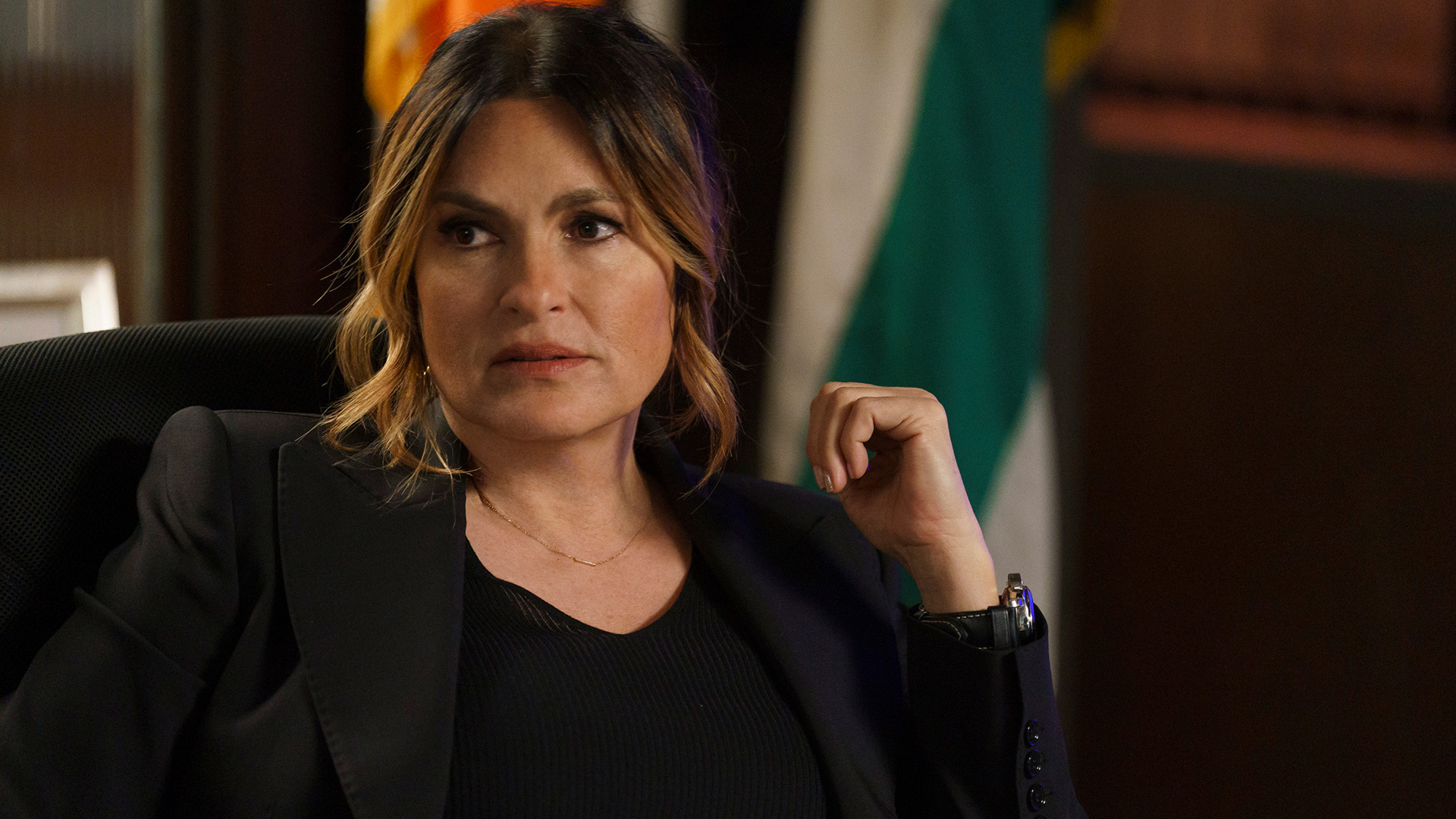 When the Law & Order: Special Victims Unit cameras stop rolling, Mariska Hargitay is the proud mother of three alongside her husband and former SVU co-star, Peter Hermann. The Hargitay-Hermann family recently made a rare red carpet appearance for the Stuttering Association For The Young (SAY) Benefit Gala, and it's a cause close to Hargitay's heart. 
Hargitay and Hermann opened up about how their eldest son, August, has a stutter and detailed the amazing work SAY has accomplished. Hargitay and Hermann were inducted into SAY's Hall of Fame for their contributions to the organization. 
"I lost my mind at the magic evening because I have a foundation also and I've been to a million galas, been to a million fundraisers," Hargitay told People. "And the night that I came, I was just so moved by the work they were doing and this loving community, and I was so grateful to be educated."
"Our son stutters," Hargitay revealed. "And it was so beautiful to have this lovely community to introduce him to and learn about it from the experts." Hermann echoed Hargitay's kind words, applauding SAY for providing empowering support to children like their son. 
"Their life begins," Hargitay explained. "But the thing about stuttering, and what I've learned, is so many times people who stutter try not to speak or try to switch the word or not say anything, get out of it, hide."
"It's so heartbreaking to think that all these amazing humans with so much to offer would be holding it in because of how the world treats them, or for fear," Hargitay continued. "It's been so exciting to learn and to understand and educate people because as soon as people know, they're like, 'Oh, my gosh. Thank you. Tell me more. Tell me more.' It's been just a beautiful journey."
The apple of Hermann and Hargitay's eye during the event was August, who was thrilled to be surrounded by such extraordinary support and chat about the all-encompassing warmth SAY encourages.  
"I think that being in a place where you're surrounded by the people who are dealing with the same thing you are is super special," August said. "In school, there aren't a lot of other people, or on the sports teams you play, at the organizations you go to, at the events I'm at with my parents. There's always a lot of pressure and conversation," he says. "So to be in a place where the edge is off and it's encouraged, it's welcomed? It's special."
Hargitay shared pics from the night on Instagram, where she continued to hail the life-changing nonprofit organization. 
"SAY The Stuttering Association for the Young! SAY Love! SAY Joy! SAY Community! SAY Freedom to Speak! SAY The Right to be Heard!" Hargitay's IG caption read. "SAY Thank You for Your Beautiful Inspiring Extraordinary Important Magnificent Gala that Opens Hearts and Raises Awareness and Changes Lives! #loveyou."