NBC Insider Exclusive
Create a free profile to get unlimited access to exclusive show news, updates, and more!
Sign Up For Free to View
Mariska Hargitay Just Gave a Comforting Update After Breaking Her Ankle
She's tough as nails, that one! Watch Law & Order: Special Victims Unit on NBC.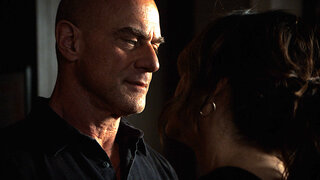 Mariska Hargitay's ankle has fully healed!
On May 2, the Law & Order: Special Victims Unit actress gave fans an update via Instagram about her ankle, which she fractured in three places a while back, developing something called a trimalleolar fracture. 
But good news: Fast-forward to 2023, her injury is long behind her. 
"I got a clean bill of health, and he told me to pretend like it never happened!" Hargitay told fans via an Instagram video, referencing her doctor. "Thank you all for all your love and concern when it happened."
The snapshots in her Instagram post include a funny selfie with her doctor and some close-up X-rays of the gnarly fracture.
"#CleanBillOfHealth #TrimalleolarFracture #HSSRocks. #HospitalForSpecialSurgery #Gratitude #KeepTheFaith #Thank youForAllYourPrayers @hspecialsurgery #BrokenAnkle #JustLikeNew with just a little more #Hardware. #BionicWoman 🦿," Hargitay captioned the post.
Hargitay isn't the only SVU cast member who has been staying on top of their health lately. This March, Ice T posted a photo of himself getting a proactive CT scan as a check-up to catch any early possible warning signs of existing conditions. He turned out to be completely fine and used the opportunity to encourage fans to take similar precautions. 
"Nothing's wrong… Just checking my Engine! I seriously advise all my guys out there to do your Check-ups… Don't wait till you're sick! Early diagnosis can save your life. Real talk," he captioned an Instagram post. 
To see Hargitay and Ice T in action, be sure to watch Law & Order: SVU on NBC Thursdays at 9/8c and next day on Peacock.