NBC Insider Exclusive
Create a free profile to get unlimited access to exclusive show news, updates, and more!
Sign Up For Free to View
Mariska Hargitay Just Wore a Gorgeous Sunhat That the Royal Family Would Love
The Brits across the pond are known for their lavish fascinator hats — and Hargitay's latest look is definitely that vibe.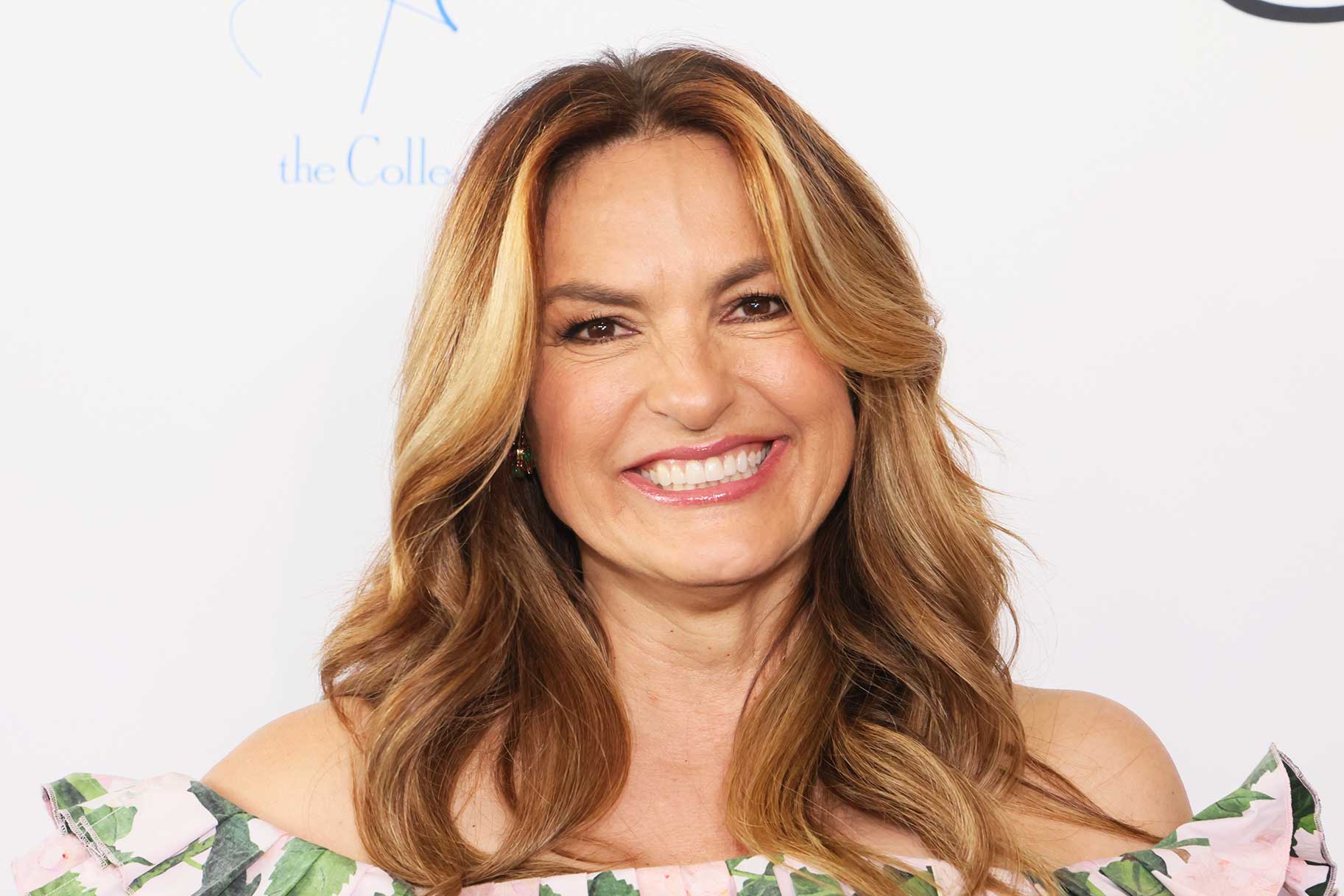 Mariska Hargitay clearly takes sun protection very seriously!
On May 3, the Law & Order: Special Victims Unit star attended the Central Park Conservancy's 41st Annual Frederick Law Olmsted Awards Luncheon in New York City. Hargitay looked stunning at the event, wearing a light blue jumpsuit and show-stopping sunhat that would make the royal family proud. (The Brits across the pond are known for their lavish fascinator hats — and Hargitay's look is definitely that vibe.) 
Hargitay can rock any color, but she has a particular penchant for blue. On social media, she recently revisited the elegant navy dress she wore to the  Met gala in 2010. Fast-forward to 2023, and she still loves a blue look. Last month, for example, she was maid of honor at a friend's wedding and took to her official Instagram page to share a photo from the day. In the pic, Hargitay's rocking a long, flow-y sea-blue dress that perfectly complemented the wedding's tropical locale. 
"Aloha spirit. Celebrating love with my sweet friend. Thank you @theclosetfiles for finding this magical Aqua dream of a dress @costarellos. Thank you @sophiaschrager for capturing this moment. #OceanVibes #MaidOfHonor #Kokonuts #Windswept #iBelieveICanFly #OceanVibes #MotherOcean #Flow #Fly #mermaids," Hargitay captioned the post. 
Anyone would be lucky to have a friend like Hargitay in their life. Just ask Taylor Swift, whose concert Hargitay attended in May alongside Reese Witherspoon. Hargitay and Swift go way back (almost 10 years), with the former appearing in the latter's music video for "Bad Blood." 
Their friendship was solidified after Hargitay and her husband couldn't find a ride back from an Ingrid Michaelson concert, and Swift (who was in attendance) offered to help.
"She was like a little angel that goes, 'Oh, do you guys need a ride?' And I was like, 'Oh no, why?'" Hargitay revealed on Late Night with Seth Meyers. "And then she drove us home, and that was the end of it." Days later, Hargitay got a text from Swift asking if she'd be down to appear in the "Bad Blood" video — and the rest, as they say, is history.