NBC Insider Exclusive
Create a free profile to get unlimited access to exclusive show news, updates, and more!
Sign Up For Free to View
George Confronts His Relationship With Alcohol in the New Lopez vs Lopez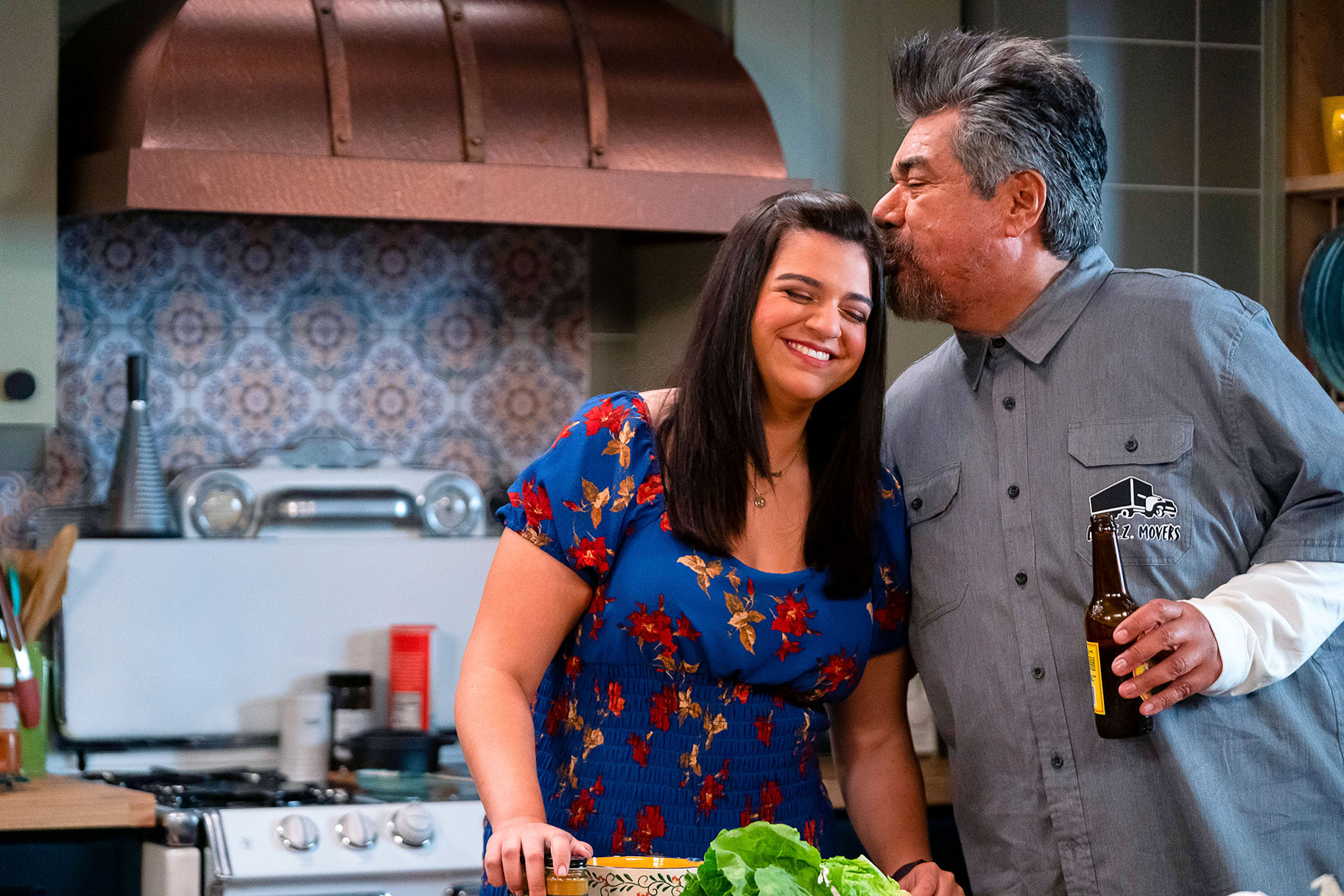 In Lopez vs Lopez Season 1, Episode 6, Mayan tries to unite her family on Christmas by convincing George and Rosie (Selenis Leyva) to put their differences aside, hoping they all can celebrate together.
Unfortunately, plans change when Rosie announces, "We're not doing that. We decided to split it. I get Noche Buena and Christmas morning."
However, Mayan has her heart set on having the perfect Christmas to make up for lost time and won't take "No" for an answer. She decides to confront George and see if he's willing to compromise.
"I can't handle your mom on Christmas—she goes overboard on the decorations [and] she crowns herself La Reina de Navidad," he complains. But with some convincing, George agrees to give it a shot as long as Rosie agrees to dial back her over-the-top approach to Christmas. 
When Mayan broaches the topic with her mom, Rosie insists that George will overshadow the holiday celebration with his drinking. 
"He's just going to ruin everything by passing out on the couch way before midnight," she says. "We'll be carrying him up the stairs singing 'Joy to the world the drunk is done.'"
In the heat of the moment, Mayan decides to tell a white lie, claiming George has agreed to stay sober for the holidays. Fortunately, George agrees to lay off the alcohol as his gift to Mayan. 
"I guess I could go one day without beer," he says. 
Sadly, when Noche Buena rolls around, George is triggered after realizing that in the time he's been gone, the family's Christmas traditions have evolved. When he retreats upstairs for a breather, he fails to keep his promise not to drink. 
"I told you he couldn't stay sober...he has a problem," says Rosie when George finally wanders back downstairs intoxicated. 
An argument ensues, and both Rosie and George storm away. Luckily, George steps up to the plate and tries to right his wrong by having a heart-to-heart with Rosie. After airing their grievances, they decide to band together to surprise Mayan with the Christmas dinner she was hoping for, and George goes the extra mile by inviting their extended family and friends as a surprise. 
Even though Buena Noche dinner is hectic, to say the least, it's clear that being together is the most important gift of all for the Lopez fam. 
Lopez vs Lopez will return with a new episode Friday, January 6 at 8/7c on NBC and next day on Peacock.
Starting April 25, 2023 Lopez vs Lopez moves to Tuesdays at 8:30/7:30c on NBC and next day on Peacock.