NBC Insider Exclusive
Create a free profile to get unlimited access to exclusive show news, updates, and more!
Sign Up For Free to View
Everything to Know About This Week's Star-Studded Lopez vs Lopez Episode
You'll get to see some new faces! Be sure to watch Lopez vs Lopez Fridays on NBC.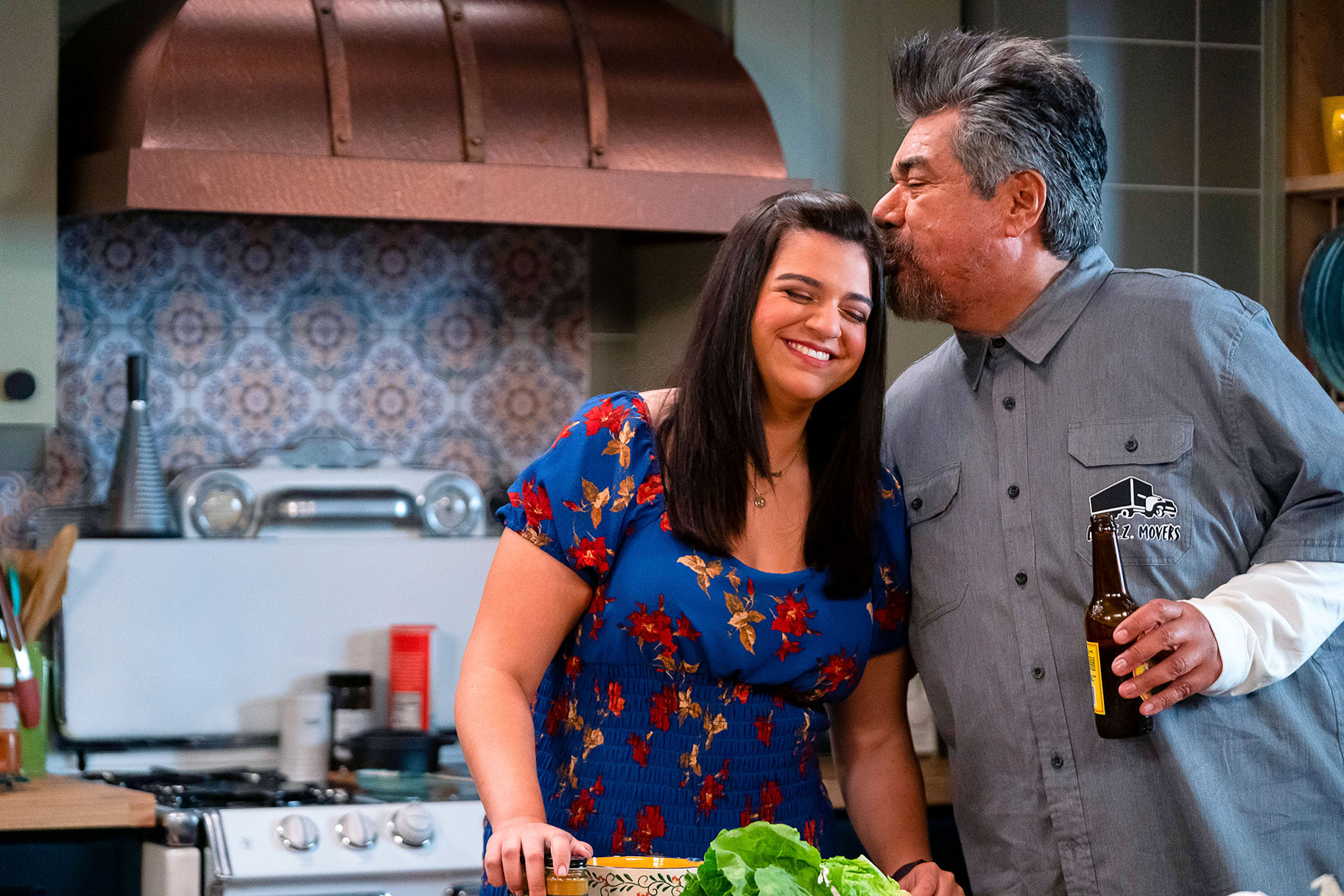 While the comedy between the two main characters Mayan Lopez and her father George Lopez is enough to keep Lopez vs Lopez going strong, the show is upping its game even further by adding some hilarious guests stars into the mix during its newest episode.
Actors Justina Machado and Gregg Sulkin are set to appear in the March 24, 2023 episode of Lopez vs Lopez titled "Lopez vs Cheating." And we are sure many laughs will ensue.
In the episode, Sulkin plays a veterinarian named Dr. Bell who takes an interest to Mayan. When the two attend a bird convention together, Mayan faces the challenge of resisting the temptation to cheat, as she does not wish to follow the same pattern as her ancestors.
Meanwhile, Machado appears as the character "Bunny," the woman who broke up George and his ex-wife Rosie many years ago. Bunny reappears to try to make amends with the couple, and she and Rosie eventually form an alliance against George in a hilarious twist.
What is Lopez vs Lopez about?
"George Lopez is back in primetime, and this time he's bringing his real-life daughter, Mayan. This hilarious and heartwarming comedy tells the story of a working-class, old-school Latino father who moves in with his modern Gen Z daughter as they rebuild their dysfunctional relationship one argument at a time. It's old vs. new, father vs. daughter, Lopez vs Lopez," an official statement on the show reads.
Mayan Lopez also opened up about the nature of the show in an interview with NBC Insider. "I think [the show] is an amalgamation of the writers' cultural experience in the Latinx community as a whole," she said. "We're just trying to tell our story and it's going through the vestibule of our relationship, so there are things that are very similar."
Given its comedic tone, Lopez vs  Lopez is not all fluff, as it comes with some touching, sentimental moments as well that explore complicated family dynamics.
"When you watch it, the audience will see that there are really moments when I'm just talking to my dad. This show has so much heart, and it's funny," Mayan explained.
"I thought I was going to teach my character things because I've been in therapy for 15 years," she says. "But really, my character is teaching me about having more confidence and speaking to your needs; she's teaching me a lot." 
Starting April 25, 2023 Lopez vs Lopez moves to Tuesdays at 8:30/7:30c on NBC and next day on Peacock.