NBC Insider Exclusive
Create a free profile to get unlimited access to exclusive show news, updates, and more!
Sign Up For Free to View
The Cast of Lopez vs Lopez Is Amazing—Get Ready to Laugh
Lopez vs Lopez is the fall sitcom everyone will be talking about.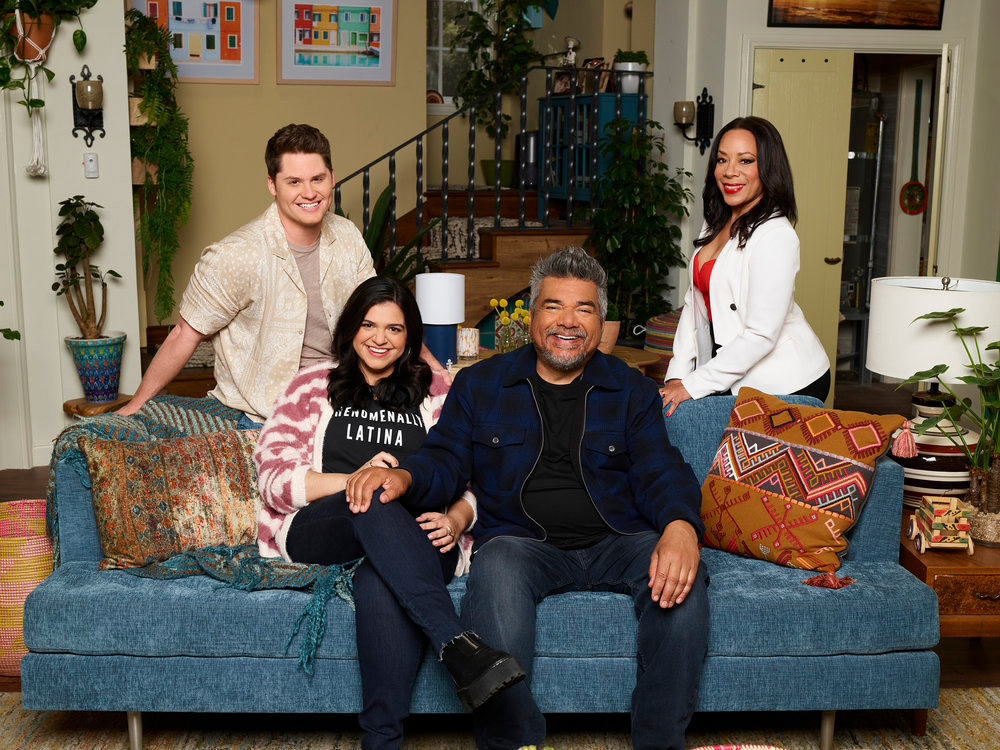 The premiere of NBC's new sitcom Lopez vs Lopez is right around the corner, which means it's time for George Lopez fans to rejoice. For this new show, the prolific funnyman will be joined by his real-life daughter, Mayan Lopez, as they navigate a fictionalized version of their relationship and family life. Read an official description, below: 
"George Lopez is back in primetime, and this time he's bringing his real-life daughter, Mayan. This hilarious and heartwarming comedy tells the story of a working-class, old-school Latino father who moves in with his modern Gen Z daughter as they rebuild their dysfunctional relationship one argument at a time. It's old vs. new, father vs. daughter, Lopez vs Lopez." 
Lopez vs Lopez premieres Friday, November 4 at 8/7c on NBC, and if you're not already pumped for the hilarious and heartfelt moments to come, this cast breakdown should do the trick. 
He's funny, he's relatable, and he's navigating fatherhood in the best way he knows how. There's no doubt George Lopez will give audiences the deep belly laughs they've come to expect from him. 
Lopez vs, Lopez is Mayan's debut in a leading TV role, and what better way to break out than alongside an industry giant who happens to be her dad?
Former Orange Is the New Black actor Selenis Leyva is slated to play Rosie Lopez, Mayan's mother, and George's ex-wife. 
At just 6 years old, Brice Gonzalez has already amassed an impressive TikTok following with hilarious lip-syncing content. Fans are thrilled he's making his transition to TV as Mayan's young son. 
Matt Shively as Quinten
Matt Shively will play Mayan's boyfriend, Quinten, who is also the father of their 6-year-old son, Chance. 
Al Madrigal as Oscar
You'll recognize this comedian from his incredible roles in The Way Back, Night School, and, perhaps most famously, as the Senior Latino Correspondent on The Daily Show With Jon Stewart. 
Starting April 25, 2023 Lopez vs Lopez moves to Tuesdays at 8:30/7:30c on NBC and next day on Peacock.