NBC Insider Exclusive
Create a free profile to get unlimited access to exclusive show news, updates, and more!
Sign Up For Free to View
Kodi Lee Did a Breathtaking Cover of 'Just the Two of Us' by Grover Washington Jr.
Another outstanding vocal performance from the America's Got Talent veteran!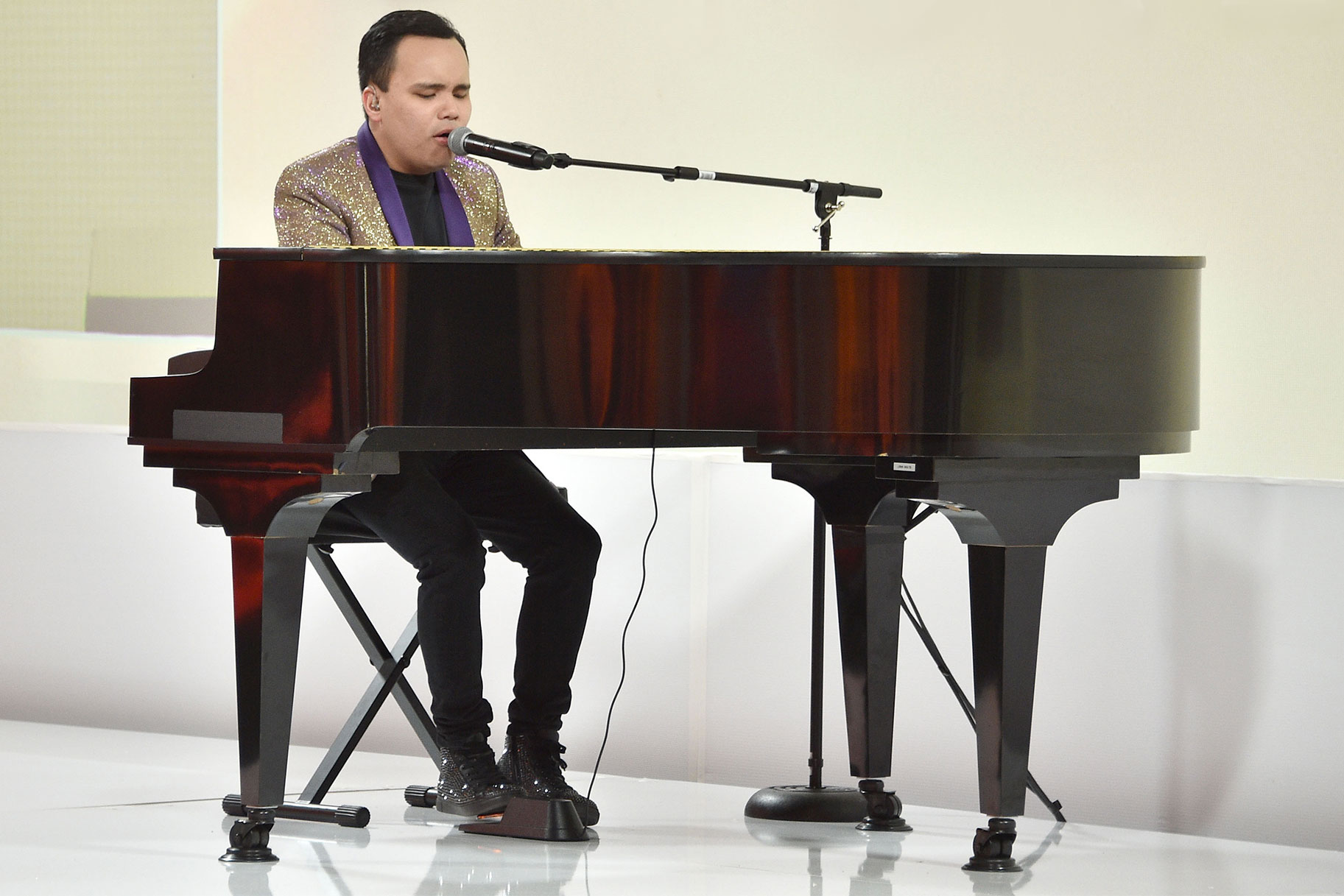 Kodi Lee has a partner in crime!
On April 18, the America's Got Talent Season 14 winner posted a video of himself covering the song "Just the Two of Us" by Grover Washington Jr. and Bill Withers, but the clip came with a special twist. 
The video started out with Lee sitting behind a glossy white piano while rocking a denim jacket, a cowboy hat, and some seriously cool red shades. "This is for my best friend, Remy! Heck yeah!" he proudly exclaimed before playing some chords. 
"Just the two of us; we can make it if we try. Just the two of us; just the two of us," he sang perfectly, as always. 
"Just the two of us, building castles in the sky; just the two of us, you and I," he continued while riffing. Then, the camera slowly panned out to reveal who Remy is: an adorable doggy! More specifically, a hairless terrier, who was decked out in a little black sweater. 
We then got a zoom-in glimpse of Remy while he perked his ears up to the sound of Lee's singing. 
"Just Wait For It 🤠😂 Is Your Dog Your Best Friend Too!?🐶 Remy and I have too much fun 😂 Just The Two Of Us! #heckyeah!" Lee captioned his post. 
Luckily for us, Lee posts show-stopping covers to his social media pages on a regular basis (although they are usually canine-less). Earlier this week, he sang "Man in the Mirror" by Michael Jackson, and his stunning voice will give you goosebumps.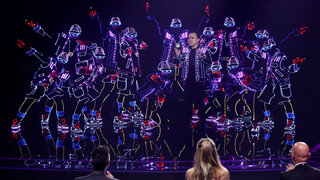 "Man In The Mirror ❤️ Micheal Jackson ✨ Sometimes it starts with us! I am so happy I am able to represent and inspire other kids and people with autism everyday through music! If you want to make world a better place, take a look at yourself and MAKE THAT CHANGE!😎❣️ # kodilee #kodileemusic #kodileerocks #kodify #heckyeah #agt #agtlive #agtwinner #kodileesmom #agtsuperstars #agtgoldenbuzzer #helloworld #maninthemirror #michealjackson" he captioned the post, highlighting how the song's selfless message resonated with him personally. 
The choice to cover this tune aligns perfectly with Lee's outlook on life, as he also raised awareness for World Autism Day earlier this month. "Today is world autism awareness day! 1 in 36 children in the US are diagnosed within the spectrum," Lee captioned the IG post. "Awareness and activism is power! Please share and support the autism community where you can. Heck yeah! #share #changinglives #ASD #autismawareness #hope #heckyeah #autismspectrum #makingadifference #spreadautismawarenessday #love #worldautismawarenessday."