NBC Insider Exclusive
Create a free profile to get unlimited access to exclusive show news, updates, and more!
Sign Up For Free to View
Kelly Clarkson Sang a Fiery Cover of Jazmine Sullivan's 'Pick Up Your Feelings'
The Voice Coach showed off her confidence with Sullivan's epic power ballad.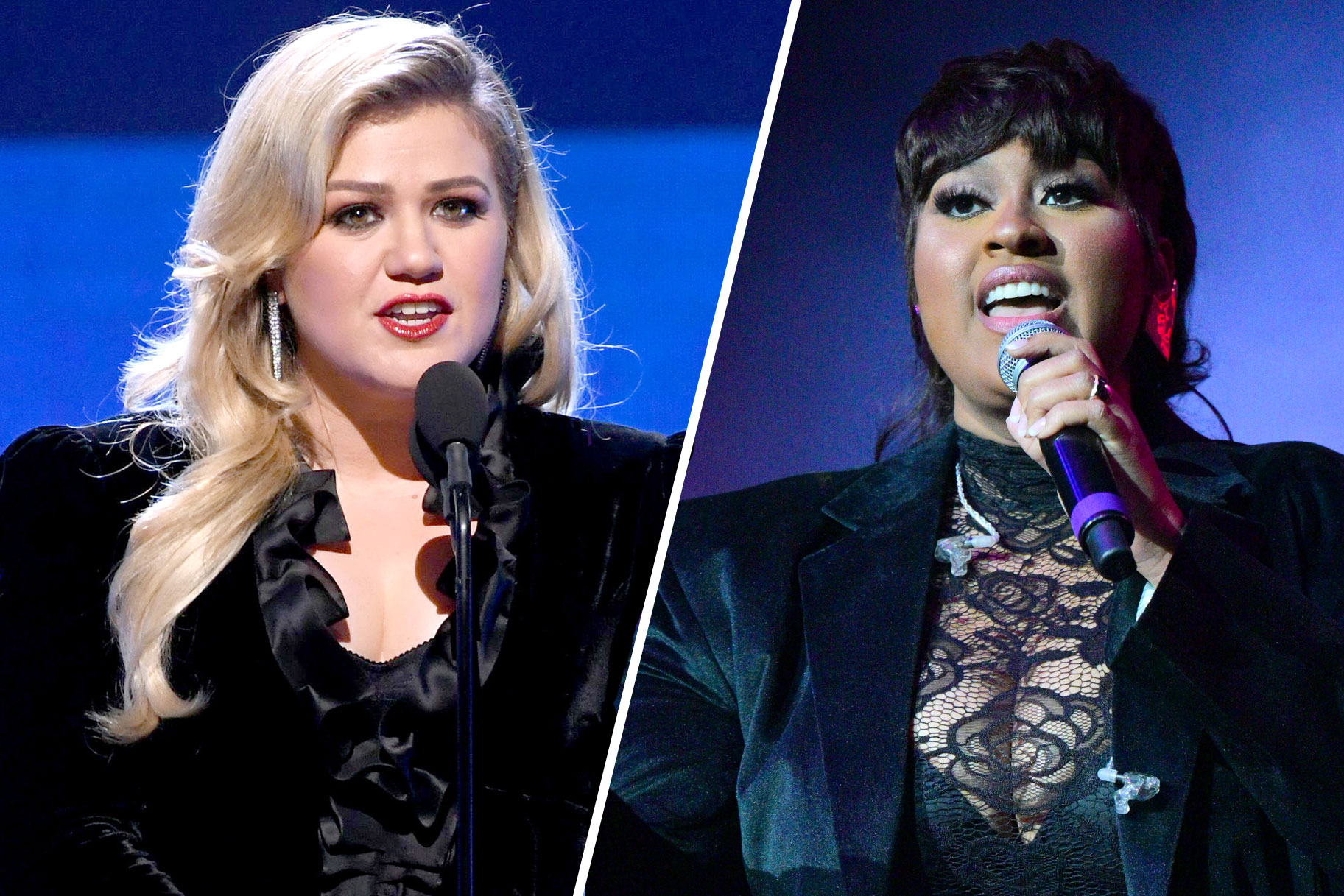 Kelly Clarkson is spreading the message of self love!
On March 17, the "Miss Independent" singer took to the Kellyoke stage to perform a rendition of the 2021 R&B tune, "Pick Up Your Feelings" by Jazmine Sullivan, and her passionate voice fit perfectly with the song's powerful lyrics.
The cover started out with a swanky groove accompanied by some synths, while Clarkson jumped in with the lyrics right away. "You say that I've been actin' different, yeah /  Funny how I finally flipped the script on you," she annunciated each word in rapid fire succession. "When you the one who's double-dippin', yeah / You're so sloppy, how I caught you slippin' up," she continued with confidence.
"You're off the lease, run me my keys / No more poppin' up to hit it, yeah / I ain't even got the miles to trip on you," she continued. The tune got even bolder as Clarkson slowed down the pace. Then, for the pre-chorus, Clarkson stepped up the sass even more.
"New phone, who is this? / Brand new, like the whip / Rack it up, no assist / Main b***h, I ain't average," she crooned on the beat. "Wake up, need a zip / Hennessy take a sip / I got my jeans, I'm too thick / I ain't got the room for extra baggage," she sang while quickly flipping into some high notes.
When it was time for the epic tell-tale chorus, the background vocals kicked in, adding the perfect cherry on top. "Don't forget to come and pick up your feelings / Don't leave no pieces / You need to hurry and pick up your feelings / While I'm up cleaning," they sang in a super smooth tone. "Boy please, I don't need it / Memories, all that, you can keep it / Don't forget to come and pick up your feelings / Don't leave no pieces," Clarkson continued with defiance.
The band took a more minimalist turn for the tongue-twister bridge with gentle piano notes playing in the background. "Put a lock on the door where my heart once was / Boy you had your fun / But I had enough / Now I'm really done / I deserve so much more than you gave to me / So now I'm savin' me / And I made my peace / So you can run them streets," she sang with emotion, spreading the song's strong message about not letting anyone bring you down.
For the outro, she tied everything together with some amazing riffs and soaring notes. "Boy please / I don't need you / All that sh*t / You can keep it, I don't need it / Don't forget to come and / Pick up your feelings," she sang her heart out.
For more mind-blowing Kellyoke covers, check your local listings for The Kelly Clarkson Show.