NBC Insider Exclusive
Create a free profile to get unlimited access to exclusive show news, updates, and more!
Sign Up For Free to View
Kelly Clarkson's Soulful "Bridge Over Troubled Water" Cover Will Give You Chills
The talk show host and Voice Coach sang a beautiful nod to a moving tune!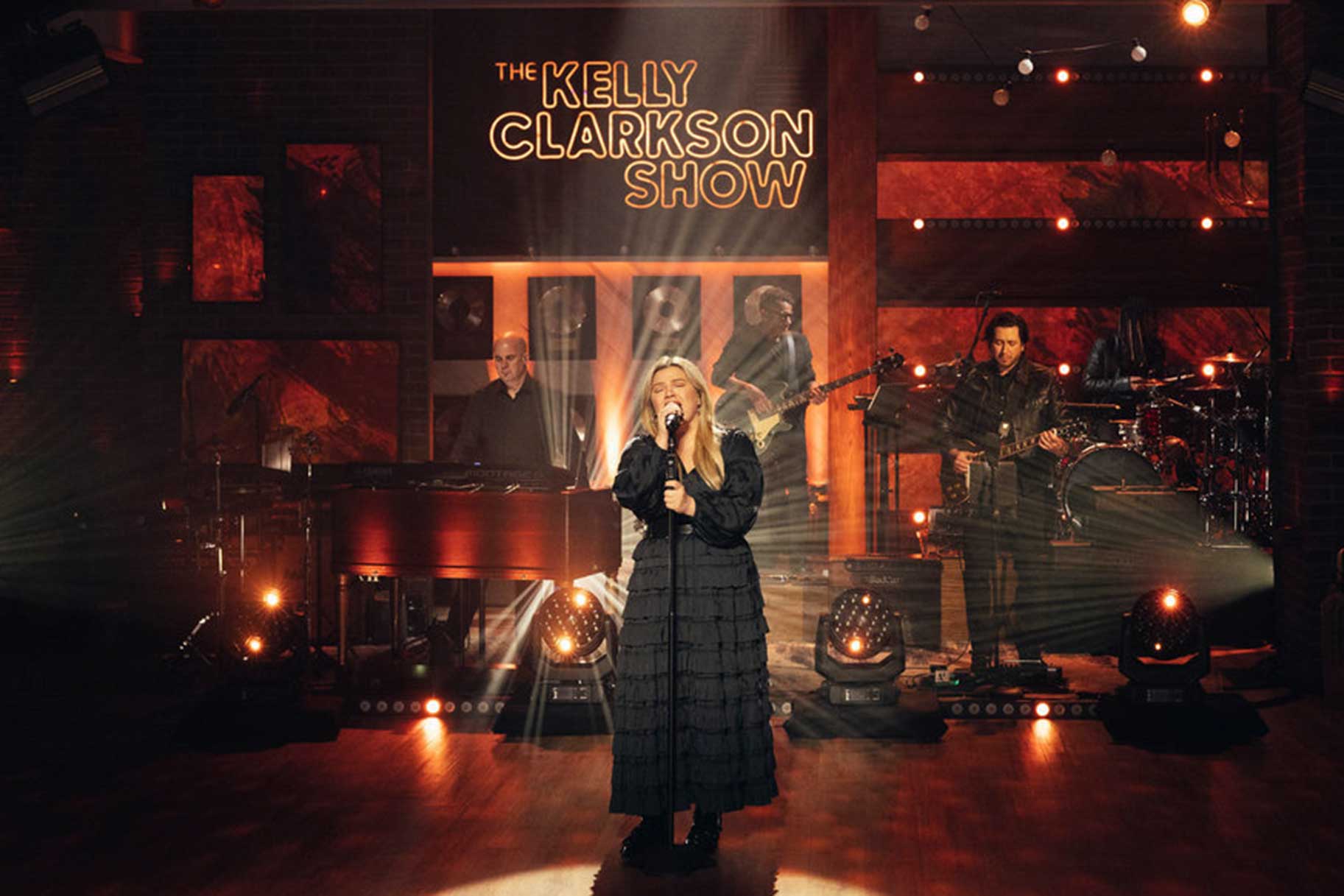 Kelly Clarkson has moved us to tears yet again with another Kellyoke.
On May 8, she blessed our ears by singing a gorgeous rendition of the classic folk tune "Bridge Over Troubled Water". During the performance, Clarkson gently crooned the introspective lyrics while the guitar players plucked some raw notes in the background. She also used a subtle twang in her ton and controlled her voice perfectly by using some heavenly flips. The drums and piano then kicked in to build intensity, and Clarkson matched the band's energy by using her signature powerful belting vocals. And as always, the crowd went wild. 
What to know about "Bridge Over Troubled Water" 
Released in 1970, the song was originally written and recorded by Simon & Garfunkel. It is a track off of their final album of the same name.  The writing of "Bridge Over Troubled Water" has gospel-themed undertones and is considered one of the band's signature songs. It won Song of the Year at the Grammy Awards in 1971, and reached the number one status on the Billboard charts. In 2021, Rolling Stone ranked the track at the number 66 position on its "500 Greatest Songs of All Time" list. 
In 1996, jazz singer Eva Cassidy released a blues-inspired interpretation of "Bridge Over Troubled Water" the same year of her death, a cover that strongly influenced Clarkson's take on the tune. Cassidy's version employed the use of some perfectly balanced angelic high notes and soulful emotion. 
The lyrics to "Bridge Over Troubled Water"
When you're weary
Feeling small
When tears are in your eyes
I'll dry them all
I'm on your side
Oh, when times get rough
And friends just can't be found
Like a bridge over troubled water
I will lay me down
Like a bridge over troubled water
I will lay me down
When you're down and out
When you're on the street
When evening falls so hard
I will comfort you
I'll take your part
Oh, when darkness comes
And pain is all around
Like a bridge over troubled water
I will lay me down
Like a bridge over troubled water
I will lay me down
Sail on silver girl
Sail on by
Your time has come to shine
All your dreams are on their way
See how they shine
Oh, if you need a friend
I'm sailing right behind
Like a bridge over troubled water
I will ease your mind
Like a bridge over troubled water
I will ease your mind