NBC Insider Exclusive
Create a free profile to get unlimited access to exclusive show news, updates, and more!
Sign Up For Free to View
John Legend Sang 'Bridge Over Troubled Water'—And Gave Maybe His Best Vocals Yet
That's saying something, considering John Legend is one of the best vocalists of our generation.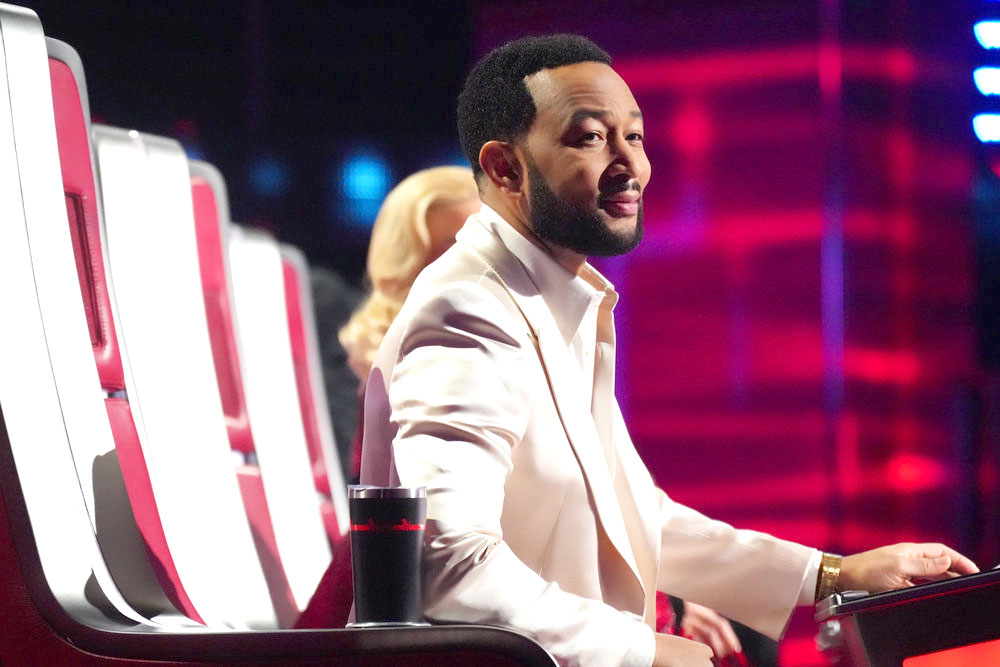 In February, John Legend performed two nights at the Walt Disney Concert Hall in Los Angeles, and his setlist included an undisputed classic: "Bridge Over Troubled Water" by Simon & Garfunkel. Legend has always been a skilled vocalist—but in this performance, he showed off his range in ways The Voice fans may have never heard. In fact, you could argue this performance of "Bridge Over Troubled Water" is one of John Legend's best vocal moments ever. Yes! 
But don't take our word for it. Watch his take on the S&G standard in the video, below. Prepare to be amazed. 
It's been quite the year for John Legend. Sure, he may not be a Coach on The Voice this year, but he has been busy touring—and expanding his family with wife Chrissy Teigen. In January, they welcomed a new bundle of joy to their home: a daughter named Esti Maxine Stephens. 
"She's here! Esti Maxine Stephens - the house is bustling and our family could not be happier 💕 Daddy sheds nightly tears of joy seeing Luna and Miles so full of love, and I am learning you still need diapers with a c section!? We are in bliss. Thank you for all the love and well wishes - we feel it all! X," Tiegen wrote on her official Instagram page announcing the news. 
Meanwhile, Legend wrote on IG, "On Friday, we welcomed Esti Maxine Stephens to our family, and our house is overflowing with love and joy. I'm in awe of Chrissy's strength and resilience and I'm so thrilled to see how Luna and Miles embrace their baby sister. I'm so, so grateful, but that doesn't seem like a big enough word…" 
On The Jennifer Hudson Show, in February, Legend opened up about his journey to parenthood with Teigen. 
"We've been open about it because we've had challenges," Legend said. "We had to use IVF to conceive our children. We've had a pregnancy loss, and I think a lot of families grow through that, but I think a lot of people were happy that we talked about it because they didn't feel so alone."
"A lot of people go through this, and they go through it in silence or they go through it feeling like they're the only ones going through it. And I think Chrissy and I talking about it has made people feel better about that journey," he added.
Watch The Voice on NBC Mondays at 8/7c and next day on Peacock.