NBC Insider Exclusive
Create a free profile to get unlimited access to exclusive show news, updates, and more!
Sign Up For Free to View
John Legend Shared a Sweet Photo of His Entire Family in Italy—Including Baby Esti
The former Voice Coach and his family of five went on a dreamy Easter trip.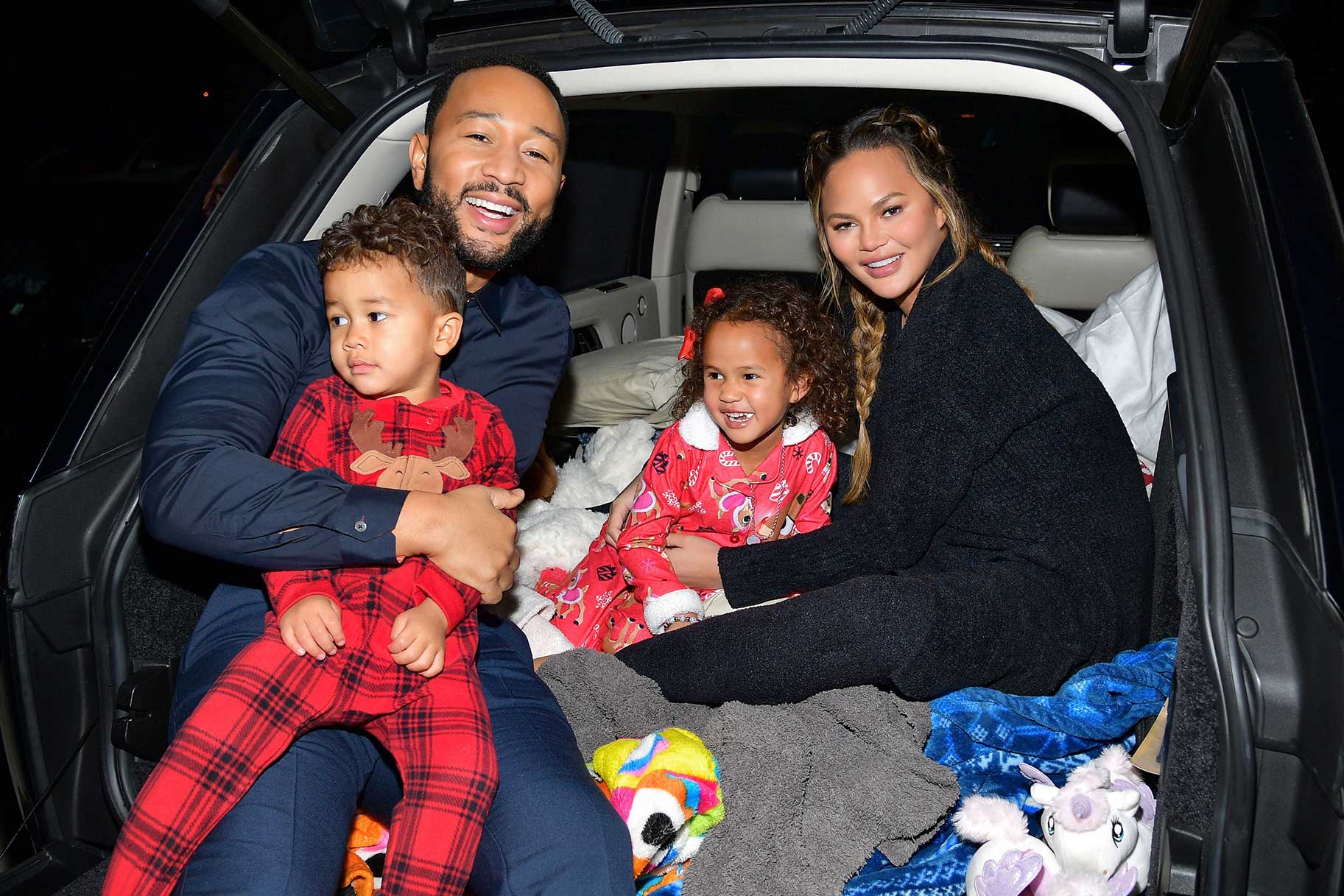 John Legend is living his best life with his family! This Easter, The Voice Coach posted an adorable series of snapshots with him and his wife, Chrissy Teigen, and their thre children: Luna, 6, Miles, 4, and newborn Esti, all on a vacation in Italy. 
The pictures show the four standing outside together, smiling on a bright sunny day. Teigen cradles Esti while Legend holds Luna and Miles' hands. The next two snapshots show Luna playing outside, and Miles and Legend posing together for a cute close-up selfie. 
"Happy Easter from me and my babies!" Legend captioned the holiday post. 
On her own Instagram, Tiegen shared the romantic story of why Italy was meaningful for her and Legend. "Venezia! John and I first came here in 2007 when we were just a couple of crazy child-free kids!," she said. "It's was the dead of winter, absolutely freezing cold and john fondly remembers my single faux urban outfitters fur hat that adorned me every day and night. we took the water bus everywhere and ran through the alleys, making out like a couple of doofuses in lurve who never would have thought we'd be back with babies of our own! well john probably knew."
This January, Legend and Teigen eagerly welcomed Esti, and took to their official Instagram pages to announce the news. 
"On Friday, we welcomed Esti Maxine Stephens to our family, and our house is overflowing with love and joy. I'm in awe of Chrissy's strength and resilience and I'm so thrilled to see how Luna and Miles embrace their baby sister. I'm so, so grateful, but that doesn't seem like a big enough word…," Legend posted on his account. 
"She's here! Esti Maxine Stephens - the house is bustling and our family could not be happier 💕 Daddy sheds nightly tears of joy seeing Luna and Miles so full of love, and I am learning you still need diapers with a c section!? We are in bliss. Thank you for all the love and well wishes - we feel it all! X," Teigen captioned on the same photo. 
In a recent interview on The Jennifer Hudson Show, Legend opened up about some personal family struggles. 
"We had to use IVF to conceive our children," he said. "We've had a pregnancy loss, and I think a lot of families grow through that, but I think a lot of people were happy that we talked about it because they didn't feel so alone."
He continued, "A lot of people go through this, and they go through it in silence or they go through it feeling like they're the only ones going through it. And I think Chrissy and I talking about it has made people feel better about that journey." 
Legend is not currently a Coach on The Voice Season 23 due to his personal and professional schedule, however, he said he will make plans to return sometime in the future.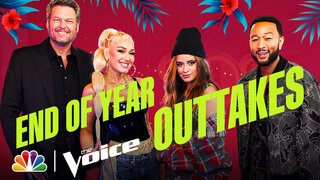 "My family's growing, I have a new album out, I'm gonna do a little bit of touring, and so it's probably better that I take a break," Legend told Entertainment Tonight. "I'll be back on The Voice, just not this coming season."
Watch The Voice on NBC Mondays at 8/7c and next day on Peacock