NBC Insider Exclusive
Create a free profile to get unlimited access to exclusive show news, updates, and more!
Sign Up For Free to View
How You Can Watch Michael Buble's Christmas Special in 2022
Have a holly, jolly Christmas!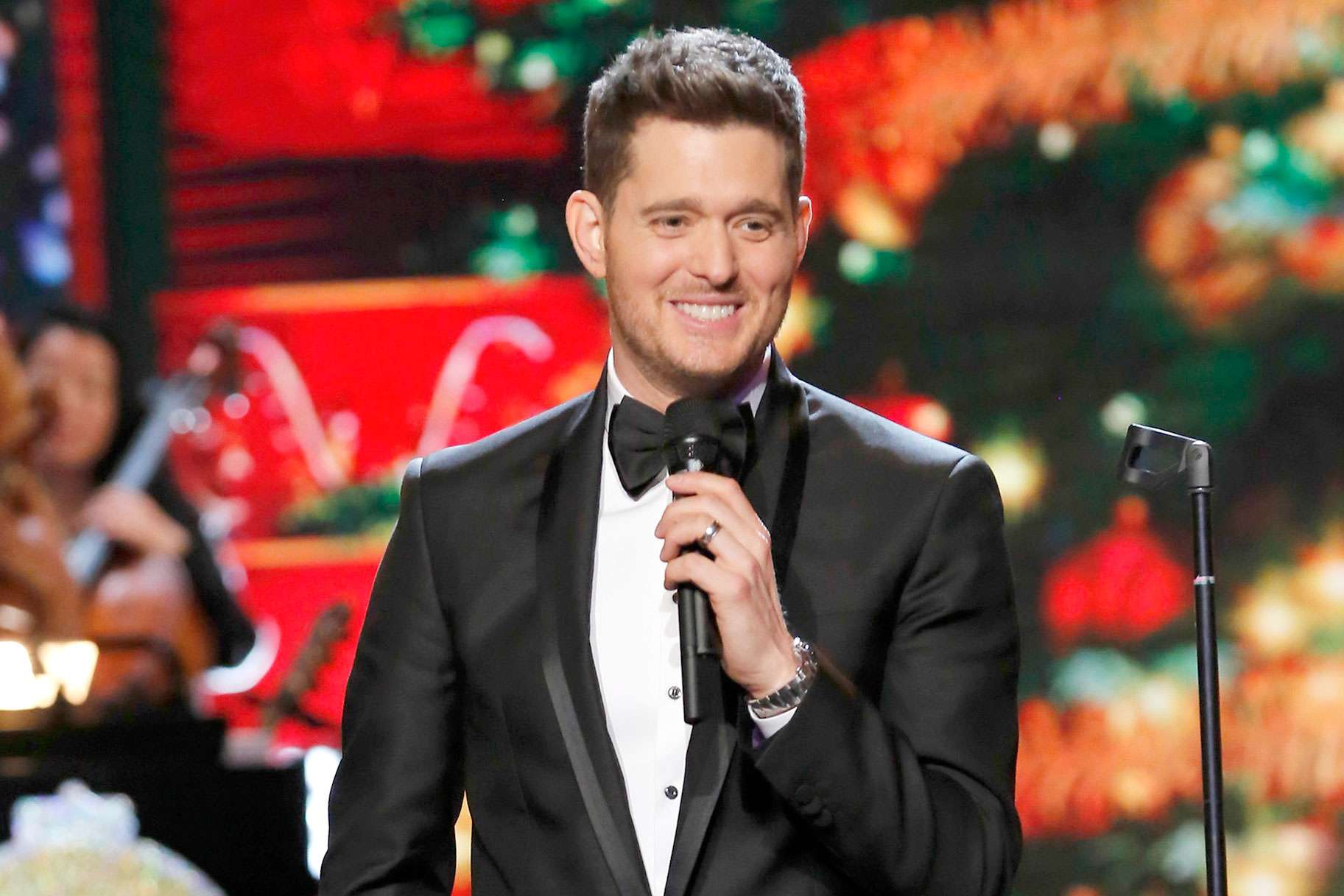 Between Kelly Clarkson Presents: When Christmas Comes Around and Dolly Parton's Mountain Magic Christmas (both courtesy of NBC), we have plenty of joyful holiday specials to get us in the spirt this season. But just in case you're looking for even more entertainment, Michael Bublé has you covered.
The Grammy-winner also has a Christmas special (Christmas in the City) that we can all tune in to this again this year after its premiere in 2021. The celebration features songs from his chart-topping 2011 album, Christmas. Since its release, it has risen to the top 10 of the Billboard 200 albums chart every holiday season. When reflecting on its success,  Bublé told the Pop Shop Podcast that he's grateful for the album's impact, especially keeping in mind his son's cancer battle from 2016 to 2017.
"Years ago, I would complain about [the album's success], and I would say, 'Well, you know, they keep talking about the Christmas album,'" he said on the podcast. "But it was when my son got sick, I remember sitting in the hospital, and I just remember thinking how lucky I was. I just remember thinking so clearly, you know, how wonderful this is, that this is a part of your legacy."
He continued, "What's interesting, too, is it's become less about what religion you are, and it's become about just a time when us human beings might need a bit of a break. And there's a little more empathy and kindness. And I thought, man, to be connected to something so beautiful, there are much worse things in life."
If you want to watch Bublé's special, find everything you need to know, below.
Is there a new Michael Bublé Christmas special in 2022?
Bublé does not have a new holiday special premiering in 2022. However, if you're still looking for some Christmas cheer courtesy of the Canadian singer, you can still watch and stream his hour-long 2021 special, Christmas in the City.
How can I watch Michael Bublé's Christmas in the City?
You can watch and stream Christmas in the City on both NBC.com and Peacock. The special celebrated the 10-year anniversary and re-release of his album, Christmas. Throughout the hour-long special The Tonight Show's Jimmy Fallon, The Voice Coach Camila Cabello, Leon Bridges, and Kermit the Frog all make guest appearances.