NBC Insider Exclusive
Create a free profile to get unlimited access to exclusive show news, updates, and more!
Sign Up For Free to View
10 Terrifying Horror Movies to Watch on Peacock
Peacock has a great horror selection for some serious chills and thrills.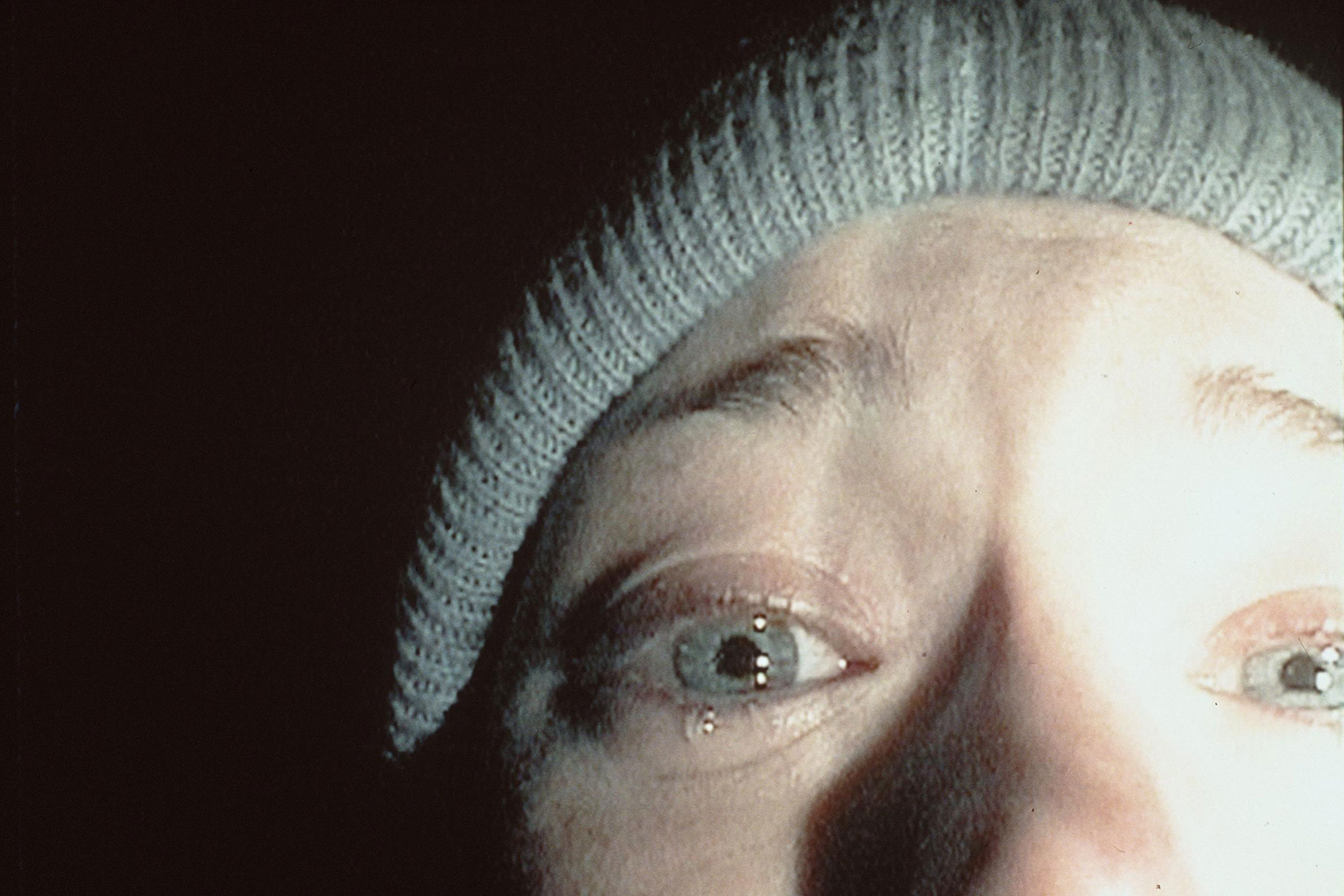 With Halloween approaching, what better way to get into the spooky spirit than with some ultra scary horror films? Luckily, you can find a slew of the best ones, from the classics to contemporaries, right on your screen with Peacock. Here are some captivating horror films available for streaming on Peacock right now.
The Black Phone is based on a short story by Joe Hill, the son of Stephen King. It is set in the 1970s and tells the story of a 13-year-old boy, Finney, who is kidnapped by a magician called The Grabber (Ethan Hawke). Finney uses a disconnected rotary phone in The Grabber's basement to speak with his abductor's previous victims, who are now deceased. But what is Finney's fate? The film received positive reviews from critics, who praised its acting, cinematography, and accuracy to the original source material.
Credited with being the original "found footage" horror movie, The Blair Witch Project is also one of the most successful independent films of all time. It follows the story of three student filmmakers who travel to Maryland to uncover the mystery of the Blair Witch urban legend. It features extremely realistic-looking footage and improvised dialogue. The actors were even listed as missing during the film's initial release at the Sundance Film Festival to strengthen the creep factor for audiences.
Frequently referred to as one of the first zombie movies, this controversial film had groundbreaking special effects and is considered to be one of the greatest movies ever made. The plot revolves around a group of people who take refuge in an abandoned house as zombies suddenly and inexplicably begin to swarm them. 
The first installment of a revolutionary horror franchise, Saw (2004) will have you gripping your seat this Halloween season. In this movie, we are first introduced to the notorious Jigsaw, who traps victims in isolated rooms and makes them perform certain vicious "games" in order to survive. The film has received a cult following since its release and has been the source for many equally-terrifying sequels.
Based off Mary Shelley's iconic novel of the same name, this classic horror film tells the now well-known tale of a mad scientist who constructs a monster from body parts. At the time of its release, many scenes were considered too shocking for public viewing and were cut for censorship. Although it was made in 1931, Frankenstein is still equally as riveting today, with it currently holding a rare 100% rating on Rotten Tomatoes.
From the legendary horror filmmaker Alfred Hitchcock, The Birds tells the chilling tale of an unexplained crow attack on innocent bystanders of San Francisco. It stars Tippi Hedren as one of the leads in her film debut, and was nominated for an Oscar for Best Special Effects. It has been recognized by the Library of Congress as being "culturally significant" and critics have praised Hitchcock's ability to turn a seemingly harmless animal into "some of the most terrifying villains in horror history."
Considered to be the first mainstream film to feature a werewolf, this 1935 movie tells the story of a young scientist who is bitten by a strange creature and undergoes an eerie transformation when the full moon appears. Werewolf of London has inspired other films such as An American Werewolf in London and its sequel An American Werewolf in Paris. Better yet, the stage makeup used to create the werewolf was done by the same Artist who created Frankenstein's monster in 1931's Frankenstein.
Directed by John Carpenter and starring Kurt Russell, The Thing follows an alien life form that is able to imitate the appearance of human beings. Although it wasn't initially well-received by critics during its 1982 release, it has gained a cult following years later with home release. It is now widely considered to be one of the greatest science-fiction horror movies ever created, thanks to its technical achievements.
This 2009 film is about a young loan officer who gets a curse placed on her by an elderly woman, which takes her to the depths of hell. It was a box office and critical success, with reviewers praising its psychological intensity. Entertainment Weekly described Drag Me to Hell as "crazy, fun, and terrifying."
10. Halloween Ends (2022)
The 13th installment in the legendary Halloween slasher franchise, this new release stars Jamie Lee Curtis reprising her role as Laurie and takes place four years after the last attack from Michael Myers. However, just when Laure is finally finding some peace in her life, tragedy strikes. "When a young man, Corey Cunningham, is accused of killing a boy he was babysitting, it ignites a cascade of violence and terror that will force Laurie to finally confront the evil she can't control, once and for all," Universal Pictures said of the film. Be sure to catch the bone-chilling terror October 14 on Peacock.