NBC Insider Exclusive
Create a free profile to get unlimited access to exclusive show news, updates, and more!
Sign Up For Free to View
Is Halloween Horror Nights too Scary for Kids?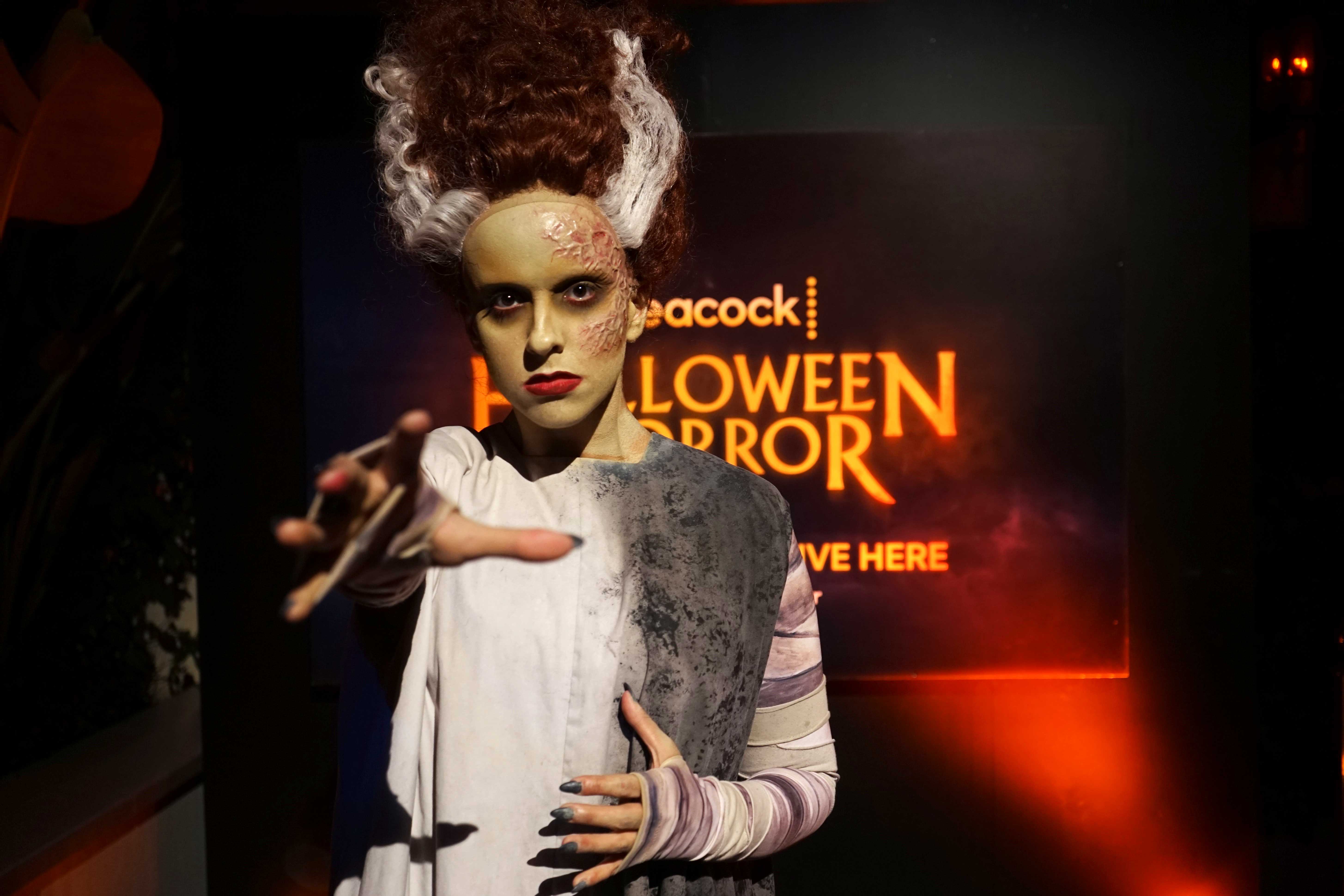 Halloween is a season and a holiday that can be experienced as a quaint, charming ritual involving candy and costumes. But for plenty of other people, it's the terrifying season that requires us to binge on everything that scares us until we're trembling in the corner. Not exactly a lot of middle ground. 
A collecting place for those hardcore Halloweeners is the annual Halloween Horror Nights event going on now at Universal Studios Hollywood and Universal Studios Orlando. Many parents with kids who are early adopters of all things horror, or maybe just horror curious, aren't sure if Halloween Horror Nights is meant for them.
Officially, Halloween Horror Nights tells all ticket buyers that it is not recommended for anyone under the age of 13. That said, children under age 13 are not restricted from the event, so you will see some brave whipper-snappers wandering about if you visit. 
What Will You See at Halloween Horror Nights?
In general, both of the main theme parks are dressed with eerie set decorations, smoke machines, mood lighting, some pyrotechnics in specific areas. Throughout the parks, ride queues and other niches have been transformed into themed mazes that within, hold a multitude of unexpected terrors and real-time scares. HHN is not for the faint of heart! The whole purpose of the event is for thrill-seekers to immerse themselves inside their favorite horror movies, television shows and monstrous legends. This event caters to those who want to scream it out together with hundreds of like-minded aficionados of fear. 
As such, HHN is legit scary. Inside all of the haunted houses, real people will jump at you, sneak up behind you and shadow you as you try to get from Point A to Point B. There will be scary sounds, special effects, wailing, screaming and general aural discomfort. If you aren't a fan of blood, just know you will see a lot of (fake) blood everywhere. 
Are There Any Less Scary Attractions At Halloween Horror Nights?
At Universal Studios Hollywood, there are two live events that are not as intense as the Scare Zones and haunted houses.  Exclusively featured at HHN Hollywood, Blumhouse debuts two separate live entertainment offerings based on their films: "The Purge: Dangerous Waters" and "Blumhouse: Behind the Screams." 
"The Purge: Dangerous Waters" is located in the Waterworld Stunt Arena and is redressed for an original, adrenaline-filled action show based on The Purge movies. As you watch from the stands, the story features live stunts, spectacular lighting and laser effects, high fall fire burns and massive explosions, "The Purge: Dangerous Waters" celebrates an evening of anarchy without thought of punishment or fear of retribution. While the scares are minimal, there's a lot of blood and violence acted out.
"Blumhouse: Behind the Screams" is a walkthrough of all things Blumhouse including Five Nights at Freddy's and The Exorcist: Believer, as well as hits like M3GAN and The Black Phone. This unique experience breaks the fourth wall and invites guests to explore these films as they step through the silver screen for an up-close look at authentic film props, costume displays and terrifying character encounters.
At Universal Studios Orlando, there's the live action show, "Nightmare Fuel Revenge Dream." It's sort of a punk Cirque du Soleil with lots of pyro gags, and aerialists doing crazy things to a metal and electronic soundtrack.
There's also some regular park attractions happening in both parks, so if a break is needed, ticket holders can escape to a few of the operational rides. There's also shopping and dining areas to retreat to catch your breath and fuel up. 
Halloween Horror Nights 2023 kicked off at Universal Orlando Resort Friday, Sep. 1 and runs through Saturday, Nov. 4. Universal Studios Hollywood lets in the ghouls Thursday, Sep. 7 through Tuesday, Oct. 31. You can peruse all ticketing packages right here.