NBC Insider Exclusive
Create a free profile to get unlimited access to exclusive show news, updates, and more!
Sign Up For Free to View
What Happens When You Text The Five Nights at Freddy's Number?
Five Nights at Freddy's opens in theaters and on Peacock Friday, October 27.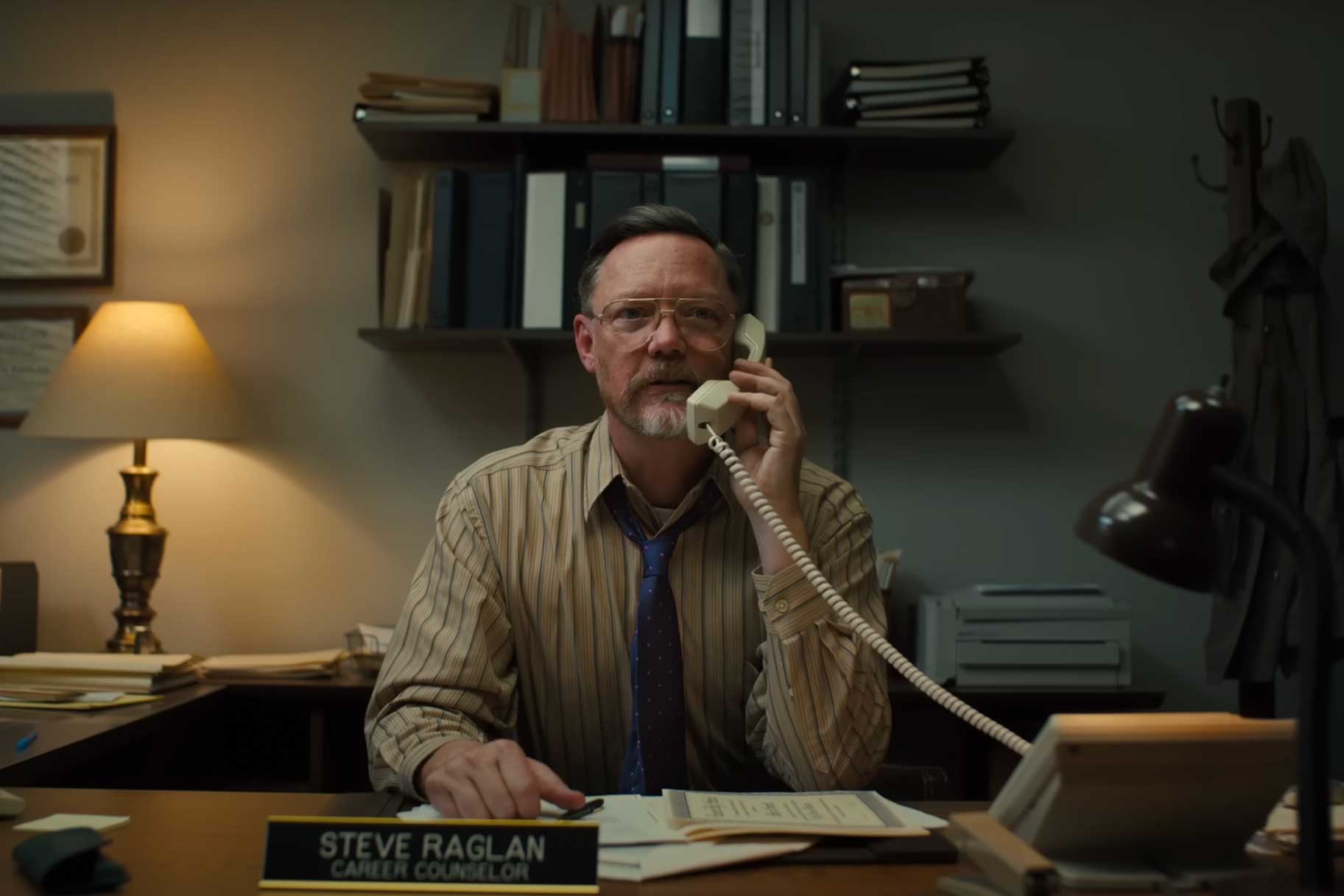 Over the weekend, the official X account (formerly known as Twitter) for the Five Nights at Freddy's movie posted a "Help Wanted" advertisement for a night shift security guard. All one has to do is text the number 1-833-578-0158, and they're eligible for the gig occupied by Josh Hutcherson's Mike Schmidt in the upcoming film (hitting theaters and Peacock October 27).
But what exactly happens when you open a line of communication with a shady pizza parlor/arcade that's been closed down since the 1980s? A place, we might add, that's crawling with homicidal animatronics possessed by the spirits of dead children? Well, we went down the rabbit hole and learned that even haunted businesses must go through the regular formalities.
RELATED: Who Does Matthew Lillard Play In The Five Nights At Freddy's Movie?
What happens when you text the Five Nights at Freddy's number?
When you text the number, you'll find yourself drawn into an ordinary job interview with Freddy Fazbear's Pizzeria. It's not made clear who you are texting with, but they don't make the position sound all that enticing. "The pay's not good and the hours are worse," states one of the replies.
Still, it's not like much is expected of the new hire. All they really have to do is stay awake through the night, keep an eye on the security feed monitors, and prevent people from getting inside. Oh, and one more thing: "The power at Freddy's can be a bit...screwy." The interviewee is advised not to "mess with anything. Unless, you know, you've got a burning desire to die in an electrical fire."
Once the questioning portion has concluded, you've pretty much got the job, although any sane person would run for the hills after so many ominous hints regarding the mortal danger of the place. But if you're desperate for the pay and can't refuse, all that's left to do is to submit a photo of yourself for a personalized "Overnight Guard Security" badge. Welcome aboard!
How to get tickets to the Five Nights at Freddy's movie
Tickets are now available for pre-order from regular vendors like Fandango.
According to a recent Fandango survey, which polled 2,000 ticket buyers, FNAF was voted the tenth most-anticipated title of the fall release calendar. It also landed in the third spot of most-anticipated horror offerings alongside A Haunting in Venice and The Exorcist: Believer (the latter hits the big screen this Friday).
How to watch Five Nights at Freddy's on Peacock
Along with its theatrical release, Five Nights at Freddy's will also stream exclusively on Peacock. The NBCUniversal streaming platform currently offers two monthly subscription plans: Premium ($5.99 a month with ads) and Premium Plus ($11.99 a month with no ads and download access for certain titles). If you're a student, you can enjoy the Premium plan for just $1.99 for an entire year! The film will go live on streaming on Friday, October 27.
Want more theatrical action in the meantime? Head on over to Peacock for exclusive access to Renfield, The Super Mario Bros. Movie, Asteroid City, and Fast X. Strays joins the streaming party this Friday — October 6.