NBC Insider Exclusive
Create a free profile to get unlimited access to exclusive show news, updates, and more!
Sign Up For Free to View
Why Dolly Parton Pulled Her Car Over the 1st Time Hearing Whitney's 'I Will Always Love You'
"It was the most overwhelming feeling."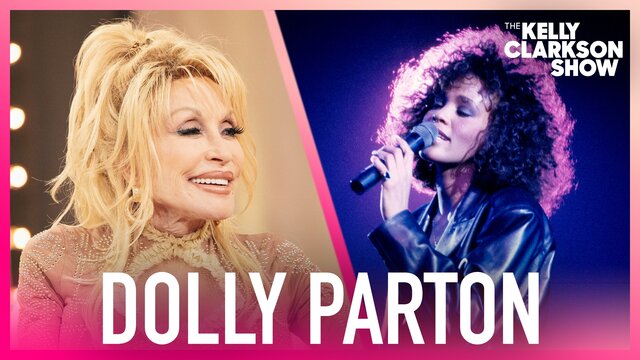 During her recent appearance on The Kelly Clarkson Show, Dolly Parton told the audience about her surreal and emotional experience hearing Whitney Houston's rendition of "I Will Always Love You" for the first time. 
Parton wrote the hit in 1973, and it was famously covered by the late Houston as the theme song for her 1992 film The Bodyguard. Parton told Clarkson that she was not sure if the song was going to be featured in the movie or not and that she randomly heard it in her car shortly after the film was released.
"I was just driving along and I had the radio on and I just heard this, 'If I should stay'... It's just one of those things like a dog hearing a whistle, and I go 'What is that?'" she said.
Kelly Clarkson was astonished. "That's the first time [you heard the song]?!" she inquired.
"That's the first time." Parton confirmed. "They hadn't sent it to me. They did nothing. I heard it on the radio. And so when it went into 'And I,' I just freaked out. I had to pull over to the side because, honestly, I thought I was 'gonna wreck. It was the most overwhelming feeling. And you know how great that was."
Parton then went on to praise Clarkson's own recent cover of the song. "Whitney, she would've been so proud of you. 'Cause I felt she was watching you," she said, causing Clarkson to nearly tear up and for the audience to erupt in cheers.
To hear more fascinating stories about legendary stars, check your local listings for The Kelly Clarkson Show.
NBC Insider is your all-access pass to some of your favorite NBC shows. Go behind-the-scenes, stay on top of breaking news, hang with the stars, and much more.