NBC Insider Exclusive
Create a free profile to get unlimited access to exclusive show news, updates, and more!
Sign Up For Free to View
Chance the Rapper Is Having a Huge Hometown Concert for This Major Anniversary
The Season 23 Voice Coach is celebrating his groundbreaking mix tape.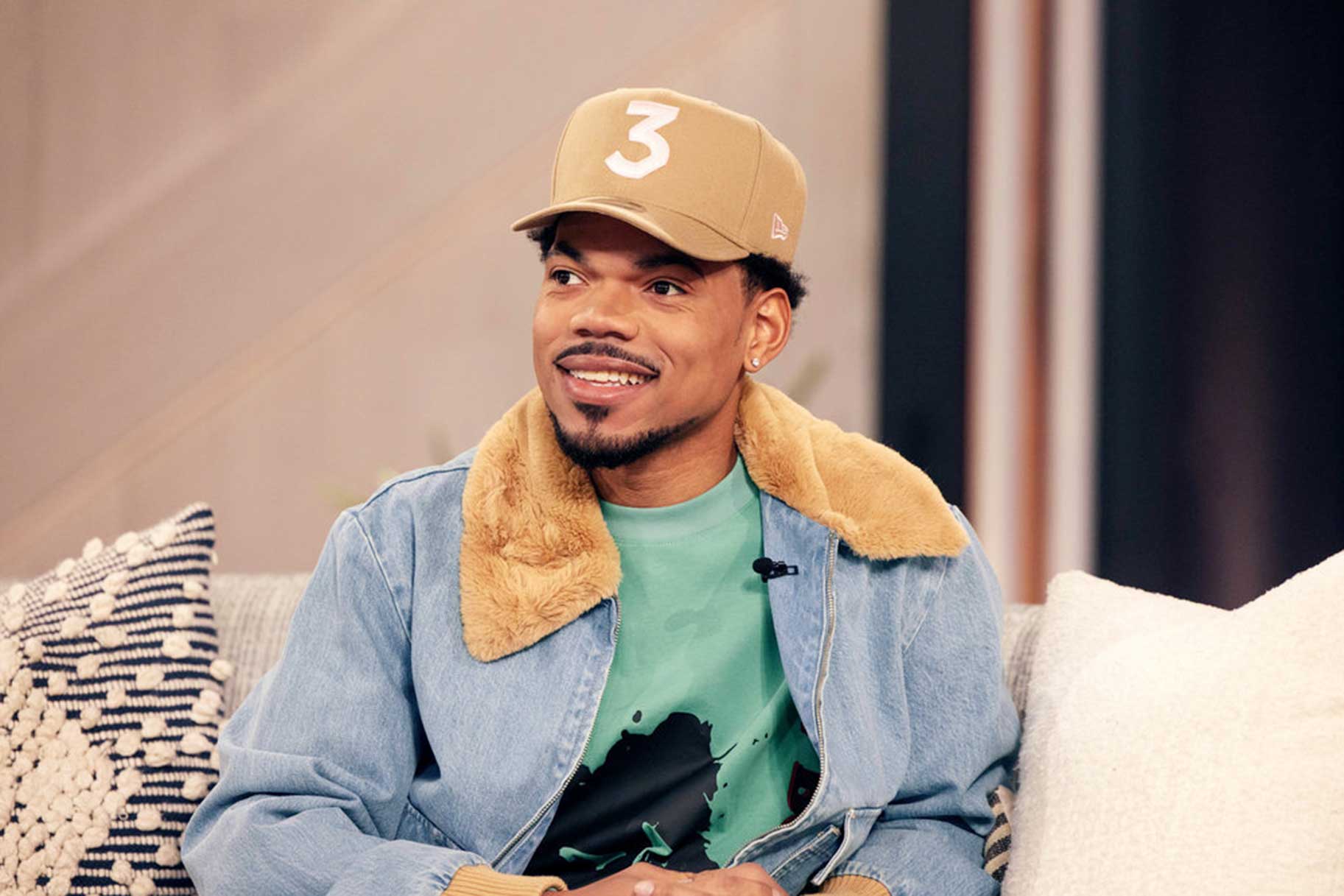 Calling all Acid Rap fans, Chance the Rapper is returning to his Chicago beginnings for a special 10-year anniversary concert of the breakout mixtape that skyrocketed him to fame. 
Chance has recently been rocking it in the red chair as a Season 23 Coach on The Voice, guiding his team of aspiring artists as they navigate the hurdles of the competition and music industry overall. Team Chance is a talented crew, but years before the razzle-dazzle of fame and NBC singing competitions, the Voice Coach was self-releasing mixtapes that had the masses moving and grooving. 
Chance earned widespread recognition with his 2013 mixtape Acid Rap, a 14-track psychedelic hip-hop masterpiece that features collaborators like Childish Gambino, Vic Mensa, and Twista, to name just a few. Chance leveraged his lack of a record label to work with dozens of talented artists. The mixtape was transformative for many indie musicians at the time, and earned Chance a nomination for Best Mixtape at the 2013 BET Hip Hop Awards. Rolling Stone voted Acid Rap as the #1 mixtape release of 2013, and #26 in albums for the year.
Millions of streams and a decade later, Chance is looking back at his beginnings by celebrating the 10th anniversary of Acid Rap with a night of throwback jams. Read on to find out more details.
When and where is Chance the Rapper's Acid Rap 10-Year Anniversary concert?
According to Billboard, the 10-Year Anniversary show will take place in Chance's hometown of Chicago at the United Center on Saturday, August 19. Tickets for the explosive set can be purchased on the Live Nation website. 
Acid Rap features bops like "Cocoa Butter Kisses," "Favorite Song," and the widely-hailed "Juice." In honor of the milestone achievement, Chance is releasing "Juice" on streaming services on Sunday, April 30 to get fans pumped.
Chance is currently spearheading his second studio album, Star Line Gallery, which he is crafting to be a testament to artistry, embracing artistic, cinematic, and musical influences. Instead of creating just one eye-catching piece of album artwork, Chance is showcasing 16 original pieces of artwork that accompany each track. Chance dropped the first single from the Star Line Gallery, "Yah Know," in November 2022. 
"What I've been trying to do, and learning to do, is collaborate with visual artists in the process of making my songs," the Season 23 Voice Coach said in March on The Tonight Show Starring Jimmy Fallon. "[I'm] having each individual song have it's own visible, like physical, tangible, piece of art that goes along with it."
In a March interview with TODAY, Chance gave some more details about the exciting release. 
"[I] met with some of the top contemporary artists, painters, sculptors — all types of different visual artists in the world, and kinda started creating connections overseas with artists," Chance explained. "We basically came together to create new pieces … I think typically, as recording artists, we like make a bunch of songs, like 12 to 16 songs … this gives me a better opportunity to give each song their own identity and also be inspired by the artists from the inception of the idea."
Watch Chance The Rapper on new episodes of The Voice Mondays at 8/7c and the next day on Peacock.