NBC Insider Exclusive
Create a free profile to get unlimited access to exclusive show news, updates, and more!
Sign Up For Free to View
Here's What Chance The Rapper Has Said About His Tattoo — and a Possible Second One
Chance The Rapper, a Grammy award-winning rapper, recently promised to get a tattoo celebrating the WNBA's Chicago Sky championship.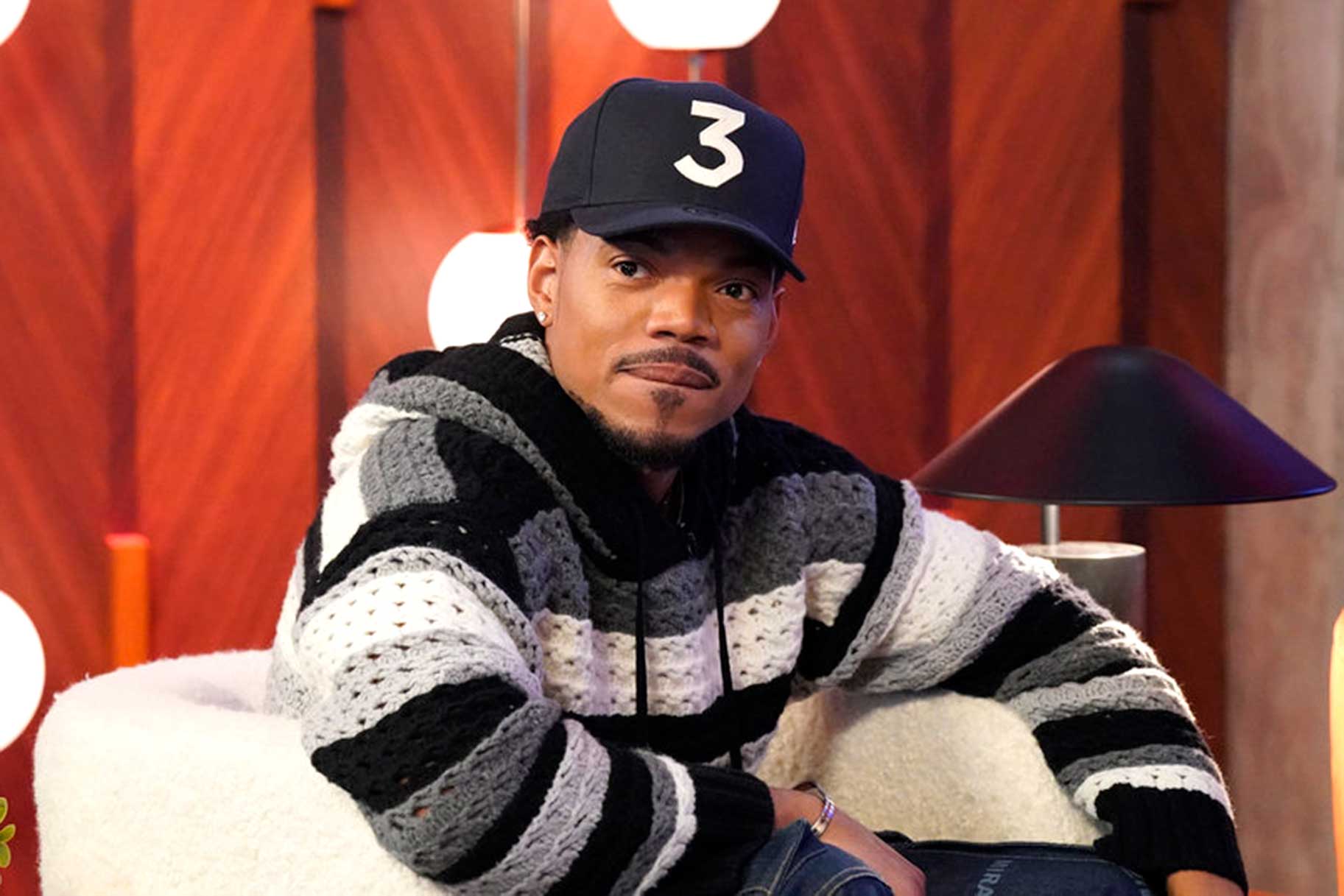 For years, rookie The Voice Coach Chance The Rapper had only one tattoo that he he once said he didn't like. Now, rumor has it he's added another piece of ink to his collection.
It's no secret the rapper is a huge fan of the WNBA team Chicago Sky. The team clinched its first-ever WNBA championship back in October 2021, with Chance sitting courtside throughout the run to the championship. He was even handed the WNBA trophy by Diamond DeShields during the celebrations.
But before they got that trophy, Chance The Rapper tweeted: "When the Sky clenches the victory in game 3 tmw I will be getting tatted to commemorate the victory."
Did Chance The Rapper Get a Chicago Sky Tattoo?
After the win over the Phoenix Mercury, Chicago's NBC station asked him if he was going through with his promise to get a victory tattoo, to which he responded: "I'm going with them right now. They're gonna take me to go get the tat."
Chicago's CBS station asked Chance where that ink was going during the team's victory rally, to which he responded: "Where's it going on my body? That's such a personal question. Just know it's going to happen and look forward to a few more chips from these girls."
Chance has never showed off that tat, at least in public, so what it looks like and where it ended up understandably remains a mystery.
Does Chance The Rapper Have Any Tattoos?
But what's not a mystery is how he feels about his only other tattoo. The Grammy award-winning rapper spoke with Katie Couric about that tattoo back in 2017.
"It's a backwards tattoo. It says, 'Get back to work,'" Chance told Katie Couric in the PEOPLE interview. "Basically it's a reminder that I'm not doing enough."
The words are written backward on his chest, just above his heart, which Chance explained means he only sees it when he looks in the mirror shirtless. The "mirror tattoo" is a concept he created himself.
"It's so stupid. I hate it now," Chance told PEOPLE. "It's like, why did I get this?"
RELATED: Chance The Rapper Went for an Ultra-Stylish Blue Look for The Voice Knockouts
Chance added he'd planned on never getting a tattoo in his life, but then it happened "on a whim" while he was in Germany at the age of 21.
"I planned on living a life with no tattoos, that was just my plan since I was young," he said in the interview. "I got my ears pierced when I was 16, and then I never really went to a tattoo/piercing shop ever again."
Of course, it seems he has since changed his mind, since he later got his nose pierced, and seems to have added the Chicago Sky tattoo.
Watch Chance The Rapper in his first season as a coach on The Voice on NBC Mondays at 8/7c and the next day on Peacock.