NBC Insider Exclusive
Create a free profile to get unlimited access to exclusive show news, updates, and more!
Sign Up For Free to View
8 Unforgettable Celebrity Moments From Who Do You Think You Are
Join your favorite celebrities on the quest to uncover their genealogy.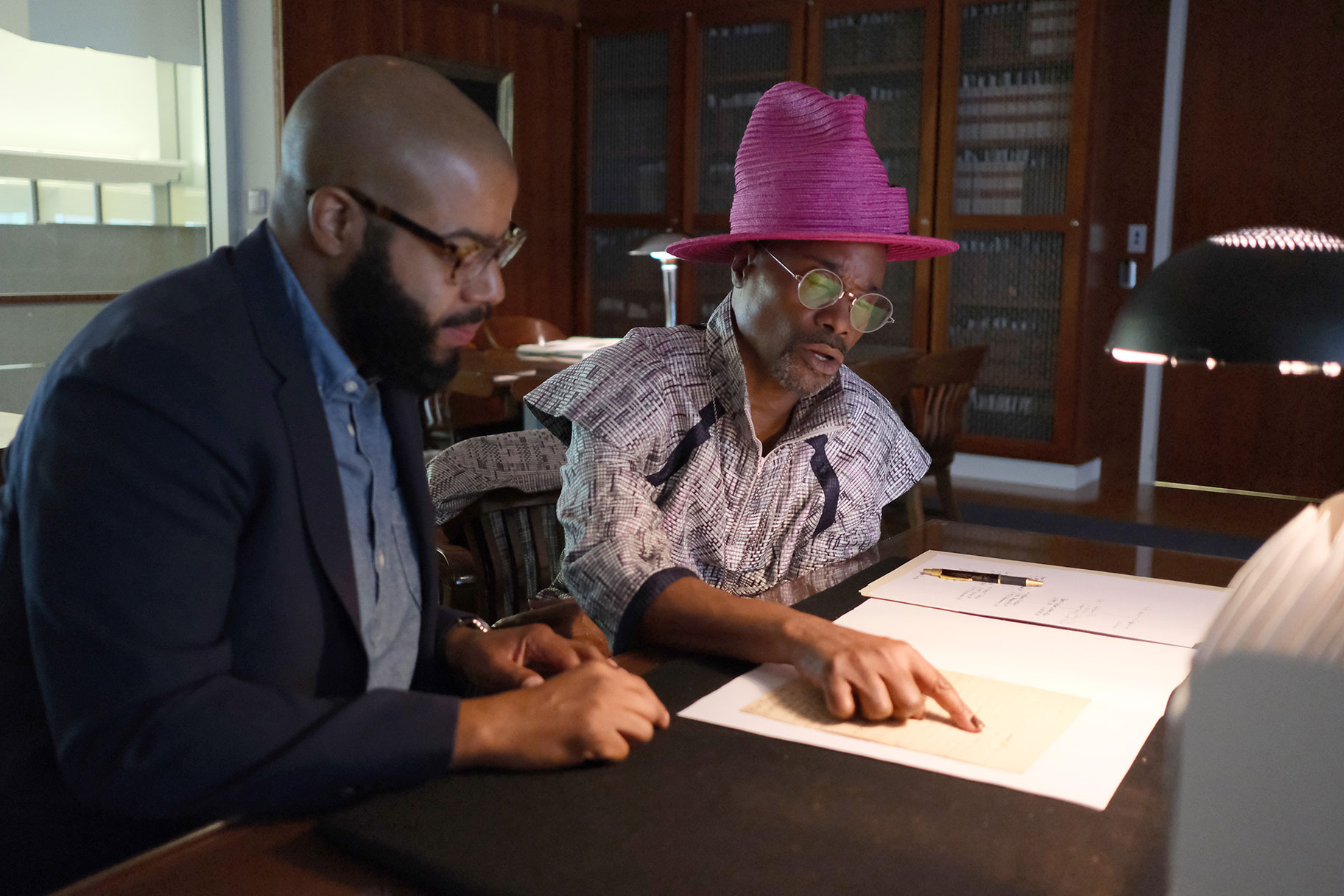 As DNA genetic testing becomes more accessible, people all over the world are starting to dig into their ancestry. Who Do You Think You Are?, an Emmy Award-winning documentary series that first aired on NBC in 2010 before moving to TLC, is overflowed with emotional and memorable moments of celebrities uncovering secrets about their family heritage.
And you're in luck: A new season is coming back to NBC this summer. Who Do You Think You Are? will be returning to NBC on July 10th, with new episodes premiering Sundays at 7 p.m. ET. Episodes will be available to stream on Peacock the following day. The celebrities featured in this upcoming season are Allison Janney, Billy Porter, Nick Offerman, Zachary Levi, Bradley Whitford, and Zachary Quinto. 
Before watching the new season, though, here's a look back at some of the most memorable moments from Who Do You Think You Are? history. 
We can't forget the poignant moment when Mandy Moore found out one of her Irish ancestors may have been an orphan who ended up in Australia. 
How about when the iconic singer Smokey Robinson learned about the complex relationship between his maternal grandparents?
Despite her Midwestern roots, model Cindy Crawford was shocked to find out she has royal lineage.
Viewers were riveted when comedian Chelsea Handler found out an unsettling secret about her German ancestor's role in World War II. 
Actress Zooey Deschanel discovered her family descended from Quakers.
#TBT to when Kelly Clarkson found out about her surprising family history in politics. 
Let's not forget when singer Josh Groban uncovered that he wasn't the only musically-inclined person in his family tree. 
Actor Jesse Tyler Ferguson wasn't happy when realized his great grandfather may have been a career criminal...but is everything as it appears?
Watch Who Do You Think You Are? Sunday nights starting July 10 at 7 p.m. ET on NBC and next day on Peacock.