NBC Insider Exclusive
Create a free profile to get unlimited access to exclusive show news, updates, and more!
Sign Up For Free to View
8 Things to Watch If You're Missing Milo Ventimiglia on This Is Us
Lucky for us, Milo Ventimiglia has been a busy man!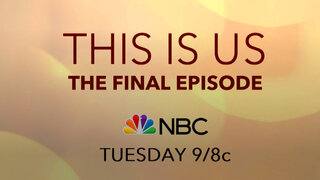 The actors on This Is Us are all extremely talented, but fans have a soft spot for Milo Ventimiglia, who played the Pearson family patriarch Jack Pearson. 
For six heartwarming (and gut-wrenching) seasons, This Is Us took us through the history of the Pearsons, anchored by Jack, who died tragically and too soon from smoke inhalation after a house fire. But his character lived on in flashback scenes, giving more insight into the nuances of this family. 
Ventimiglia was brilliant in the role—and if you find yourself missing him, don't worry: Episodes of This Is Us are still available to stream on Peacock. And if you need more Milo content after that, these eight movies and TV shows, below, are a great place to start. 
In Season 5, Episode 11 ("Escape"), Ventimiglia guest stars in as Lee, a young survivor of sexual assault by a family member. The episode is packed with iconic Law & Order twists and turns, and even though Ventimiglia's career was only beginning, his performance was powerful. 
American Dreams
If you remember the NBC period drama American Dreams, you may recall Ventimiglia's role in the final season as Chris Pierce. American Dreams follows a group of teenagers as they navigate the quickly-changing socioeconomic climate of the 1960s. Chris is the new kid at school who dates Brittany Snow's character, Meg, a girl from a very conservative family. Ventimiglia is the rebel who steals her heart, inspiring her to consider the viewpoints of the young activists of the anti-war effort.
Gilmore Girls
The role that many could argue was Ventimiglia's big break is undeniably Jess Mariano from Gilmore Girls. The WB series was a long-running fan favorite, and when Jess entered the small town of Stars Hollow, audiences immediately fell in love. Ventimiglia plays a rebellious bad boy who becomes close with Rory (Alexis Bledel) and consequently causes issues between her and her then-boyfriend Dean (Jared Padalecki). Turns out, Rory needed a bit of a change-up and dates Jess for 39 episodes. Sparking the timeless debate between Jess and Dean (and Logan!), Ventimiglia became a major element of the series and reprised the role for Gilmore Girls: A Year in the Life in 2016. 
The Bedford Diaries
In 2006, Ventimiglia starred in the miniseries The Bedford Diaries as Richard Thorne III. The series follows a group of students in a human sexuality class in NYC, all of which have diverse backgrounds in the subject. Richard is the student newspaper editor and a reformed alcoholic, full of sarcasm and charm. Ventimiglia provides one of the most nuanced and fascinating performances on the show, making this miniseries a must-watch for This Is Us fans. 
Rocky and Creed II
While we have explored a few of Ventimiglia's television projects, the man has also made his way to the big screen a couple of times. In 2006, Ventimiglia starred in Rocky Balboa as Rocky's son, Robert Balboa Jr. (which makes Sylvester Stallone's cameo in This Is Us a fun Easter egg for fans). Their relationship is dynamically challenging, bringing out some of Rocky's misgivings as a father. Ventimiglia reprised the role in Creed II, estranged from his father (explaining his absence from the first Creed film). 
Heroes
In the same year as Rocky Balboa's release, Ventimiglia scored the main role in NBC's smash science fiction series Heroes. Ventimiglia plays the protagonist of Heroes, Peter Petrelli, an EMT that can absorb other superheroes' abilities. Peter is a typical good-guy hero throughout his four seasons, a sensitive and driven man whose empathetic nature directly translates to his ability to absorb powers. Needless to say, Heroes wouldn't have been the same without Ventimiglia.
The Art of Racing in the Rain
Based on the bestselling novel of the same name, Ventimiglia stars in the 2019 film The Art of Racing in the Rain. Ventimiglia plays Denny Swift, a race car driver with an adorable puppy named Enzo Ferrari (voiced by Kevin Costner), the film's unlikely narrator. Like many golden retrievers, Enzo is the apple of Denny's eyes, with the dog spending most of his life on the racetrack alongside Denny. Ventimiglia stole the audience's heart as he grows up, falls in love, and begins a family alongside his loyal friend.