NBC Insider Exclusive
Create a free profile to get unlimited access to exclusive show news, updates, and more!
Sign Up For Free to View
8 Emotional Dad Moments on This Is Us That Still Make Us Cry
Can all the dads on This Is Us be Father of the Year?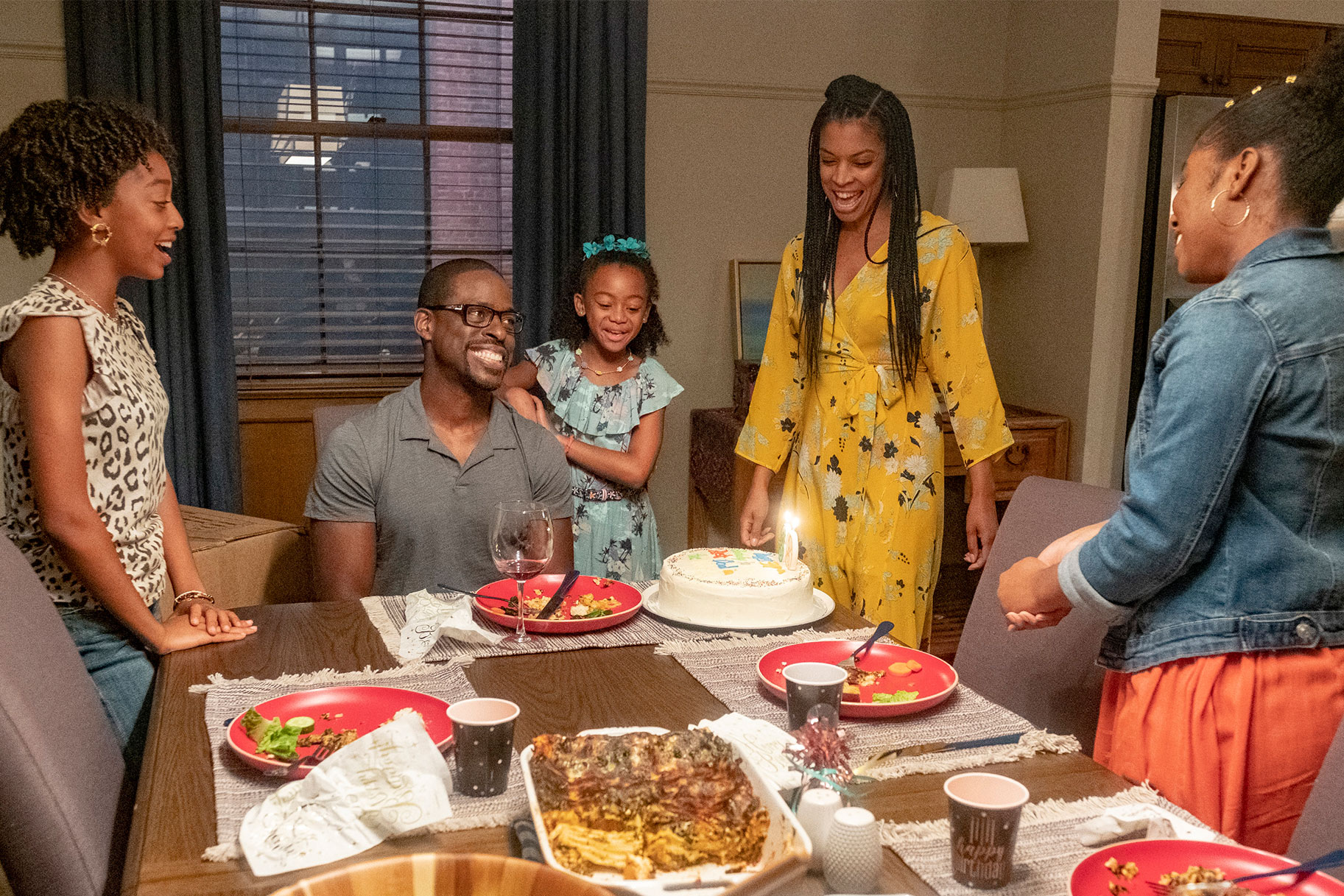 When it comes to fathers, This Is Us has some pretty special ones. And in honor of Father's Day, we're looking back at some of the most emotional dad moments from the show. These are moments that, yes, made us cry, but they also made us appreciate our own fathers—with all their flaws, in all their iterations. If anything, these moments remind us to hug our dads a little harder whenever we get the chance. Read on. 
When Deja tells Randall he's the only dad she's ever had. 
Remember: This happens after Deja (Lyric Ross) runs off in the middle of the night to find Malik (Asante Blackk) in Boston. Randall (Sterling K. Brown) drives after her the next morning, and he's furious. But when he finally reaches her and sees the pain in her eyes—Malik had just broken up with her—his anger dissolves. Instead, he listens and he loves—which you can see in his eyes.
"You're adopted, and we don't talk about that enough," Jack (Milo Ventimiglia) tells Randall. "Because to me, you are every part my son. Maybe I don't want you to feel like you stand out. But I need you to know something: I want you to stand out. I want all of you to be as different as you can possibly be in all the best ways." 
What Jack tells young Kate after her friends leave her Madonna-themed birthday party:
"I think that your Madonna party is just too cool for most 10-year-olds, but it makes me wanna vogue," he says. Jack then asks Kate to teach him how. Insert crying emoji. 
William's goodbye to Randall. 
Of course, this comes after William (Ron Cephas Jones) reunites with his biological son, Randall, following decades apart. But their time together is short-lived, as William is dying from cancer. "That was a hell of a thing you did, knocking on my door that day," William tells Randall. "Roll all your windows down, Randall. Crank up the music. Grow out that 'fro. Let someone else make your bed...You deserve the beautiful life you've made." 
When Randall reminds Deja that he's her Day One and will always be Team Deja. 
These two. 
Do we even need to say it? Watch the beginning of this video if you (somehow!) need to be reminded. 
When William explained why he didn't try to meet Randall when he had the chance. 
His reasoning still breaks our hearts. 
And when Toby meets baby Jack. 
Watching Toby (Chris Sullivan) grapple with the realities of what's ahead was a poignant moment for viewers. But right before he breaks, Kate (Chrissy Metz) looks up and asks her father to help make sure baby Jack is OK. No matter what. 
Stream the final episodes of This Is Us now on Peacock.