NBC Insider Exclusive
Create a free profile to get unlimited access to exclusive show news, updates, and more!
Sign Up For Free to View
How Ray Uriel 'Slid Under the Radar' and Gave a 'Literal Knockout' Performance
Team Chance's Ray Uriel wowed the Coaches with his performance of Stevie Wonder's "Lately" during the Knockout Rounds on The Voice.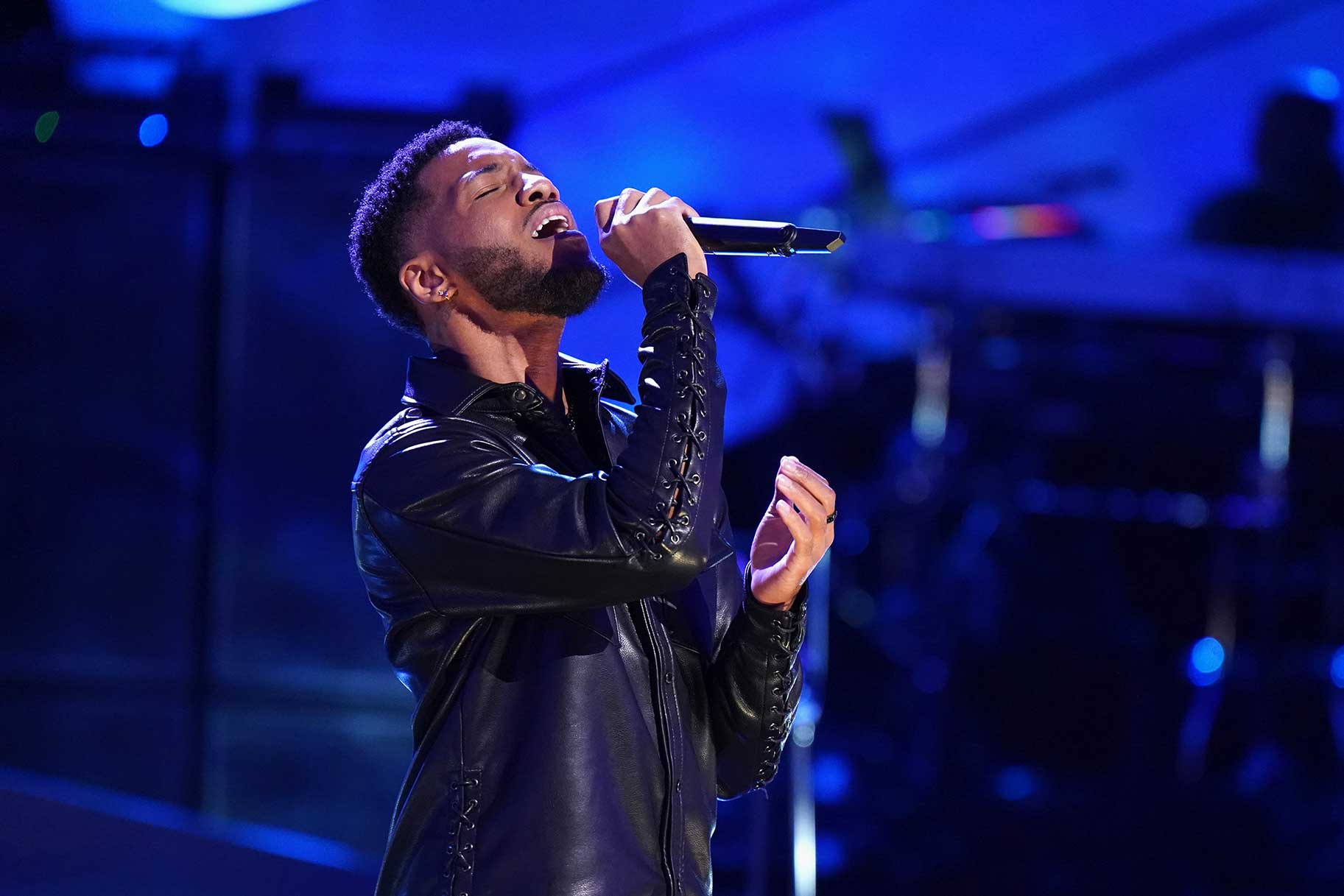 He may have gone unnoticed at first, with only Coach Chance The Rapper turning his chair during the Blind Audition, but Ray Uriel just put everyone on notice during the Knockout Rounds of The Voice.
"It's the Knockout Round for a reason, as people give a 'knockout' performance in that moment, and Ray really did that," Chance the Rapper said. "He really showed us his ability to kinda shape shift and take on different songs."
The Coach described the 25-year-old from Gary, Indiana's style as "contemporary R&B" to mega mentor Reba McEntire during Knockout rehearsals.
Uriel decided to sing Stevie Wonder's "Lately" for the competition against 20-year-old NariYella from Pennsylvania.
RELATED: This Legendary Voice Coach Just Announced a Vegas Residency—How You Can Get Tickets
"When I found this song I actually had just went through a breakup," Uriel said during rehearsal. "This song was just perfectly describing that for me. This song is not like super crazy vocally, but I think the passion that's going to be put into the song is going to make a lot of difference."
Chance thought it was a good song choice for Uriel, considering he sees himself a singer and songwriter.
"He really pays attention to lyrics," Chance the Rapper said of Uriel. "[He] brings songs to life through understanding the experience, and I hope he shows off his intentionality and control."
NariYella chose to sing "Bust Your Windows" by Jazmine Sullivan during the Knockout Round.
"I'm more of a powerhouse vocalist so Jazmine Sullivan is definitely a go-to artist," NariYella said.
Both Artists had powerful performances during the Knockout Round, setting up a difficult choice for Chance The Rapper.
"I think that you're so gifted," Coach Kelly Clarkson said to NariYella afterward. "To get up there and almost act it out as you're singing it, it's so captivating."
Clarkson also had praise for Uriel, and called his cover of "Lately" better than her own.
"That was so tasteful, and the runs were beautiful, and before you all got out here I thought I was definitely going to go NariYella, but it's hard for anybody to beat that song," Clarkson said.
But it was Coach Niall Horan who had the biggest compliment of this Knockout Round.
"Ray, there's some huge male voices in this competition and I feel like you slide in under the radar because of how slick everything is," Horan told Uriel.
Chance the Rapper also praised his Artist.
"Ray, you did go bigger in certain moments in this song, and the song like has a lot of movement so I know that's difficult. But you really smashed it," he said, before announcing Ray Uriel was the winner with the "most compelling performance."
Watch The Voice on NBC Mondays at 8/7c and the next day on Peacock.