NBC Insider Exclusive
Create a free profile to get unlimited access to exclusive show news, updates, and more!
Sign Up For Free to View
Dan Fogelman Reveals Why He Felt "Guilty" About Ron Cephas Jones' This Is Us Exit
The This Is Us creator talked about working with Jones, who died at the age of 66 on August 19, in an article for Variety.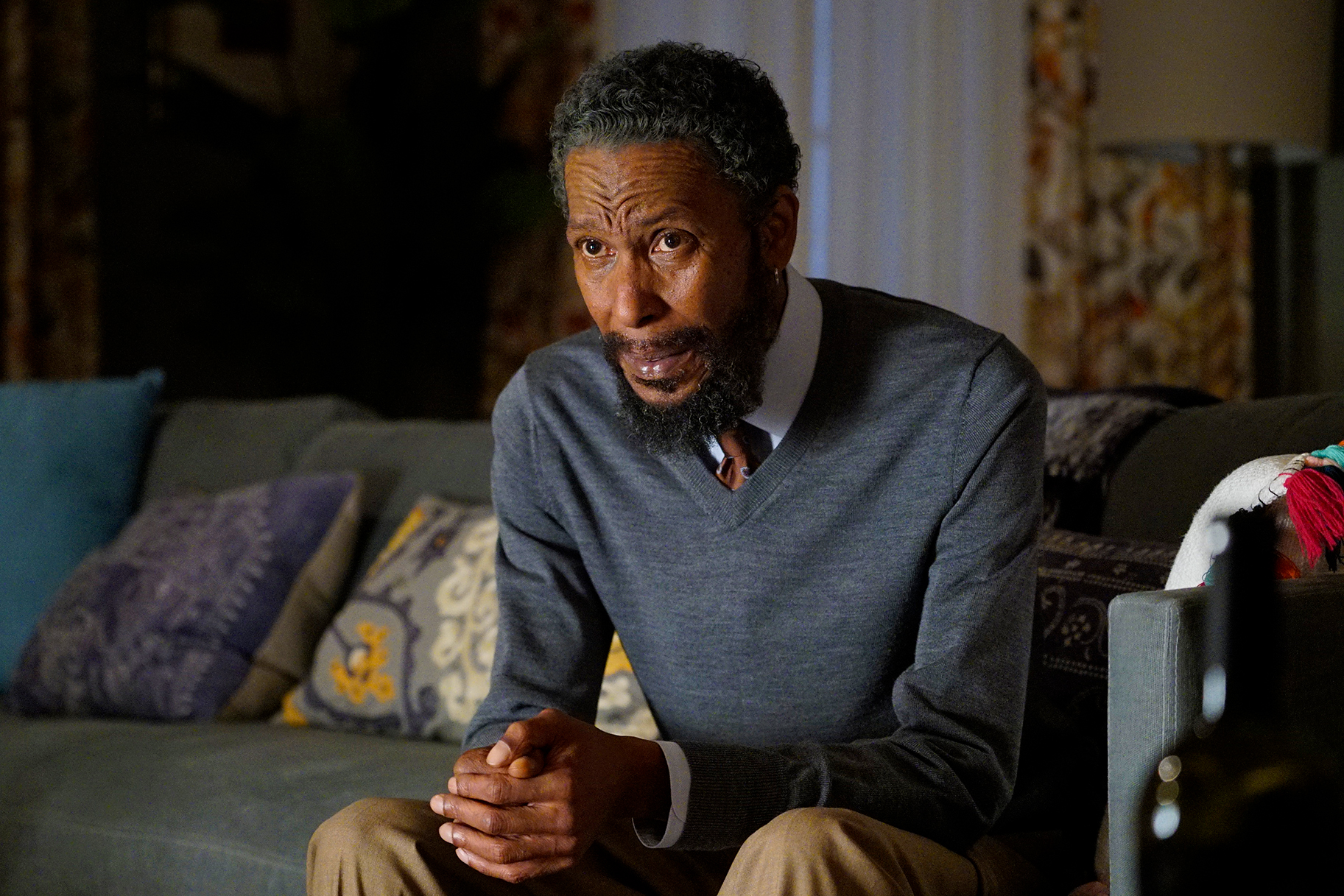 Shortly after This Is Us star Ron Cephas Jones died at the age of 66 from what his rep called "a long-standing pulmonary issue," the show creator Dan Fogelman wrote an article for Variety chronicling the actor's journey on set, including the arch of Jones' character, William Hill. 
In Season 1, the character of William dies after after a battle with stomach cancer. In the article, Fogelman revealed that he was so impressed by Jones' performance that he considered changing the plot of the drama just to keep the actors on the show. However, he ultimately decided against it.
"Losing his character so early always made me feel a bit guilty; the idea that this beautiful man would be so fully at the center of our our early success, but never get to share in the on-going success like the rest of us – not just financially, but also in the daily joy and camaraderie that we'd all found together on this unexpected miracle of a show," Fogelman wrote. 
However, Jones' success eased Fogelman's worries. "But Ron continued to assuage any internal concern or guilt I had. Every time I'd see him, he'd beam talking about new acting opportunities that were coming his way. He'd share how overwhelmed he was to have won two Emmys for his work on the show – at his age, after such a workmanlike career."
RELATED: Relive Ron Cephas Jones' Incredible Career, From Broadway to This Is Us
According to The New York Times, Jones suffered from chronic obstructive pulmonary disease, and received a double lung transplant in 2020. For Jones' farewell appearance on Season 6 of This Is Us, he thanked his co-stars for supporting him while he struggled with health issues on set. "You cats held me when I was struggling and you didn't let me go," he said, per Entertainment Weekly. "You've been there for a very difficult part of my life. I'm a walking miracle."
In Fogelman's piece for Variety he explained that Jones was fighting the worst of his illness while on the This Is Us set, but that didn't stop him from giving the role his all.
"At the start of This Is Us, Ron was a few years away from a much needed double lung transplant. Movement was laborious. The simple act of breathing was not always easy for him. Often it was brutally hard. But Ron NEVER complained. Not once. In a cast of wonderful, grateful people – there was no happier person on our set than Ron," he said.
This Is Us stars pay tribute to Ron Cephas Jones
When Jones sadly passed away on August 19, 2023, his fellow This Is Us co-stars Mandy Moore, Chrissy Metz, Susan Kelechi Watson, Chris Sullivan, Sterling K. Brown, and Jon Huertas all honored the life of the late star on their social media pages. See their touching tributes here. 
RELATED: William's Most Heartfelt Moments on This Is Us Will Make You Emotional
Meanwhile, his daughter, Broadway star and Emmy winner Jasmine Cephas Jones, posted a heartwarming black-and-white photo of her dad giving her a kiss on the cheek a few days after his passing. Read about it here. 
"I got to witness 1st hand your commitment to wanting to give the very best performance every single time...the absolute best performance you could give. You weren't satisfied unless everyone else was satisfied when cut was called," Susan Kelechi Watson (Beth) wrote in a poignant Instagram post. "You were my friend. And what a blessing in this life to have a friend called You. You LOVED being an actor, an artist, a forever student of life. But I knew you to love nothing more than Jasmine. My heart goes out to you @jazzy_joness . You were the music to his soul. His Jaz. His jazz. His jazz."