NBC Insider Exclusive
Create a free profile to get unlimited access to exclusive show news, updates, and more!
Sign Up For Free to View
The Sweet Story Behind Deja and Randall's One-on-One Scene in the This Is Us Finale
Deja dropped even more good news.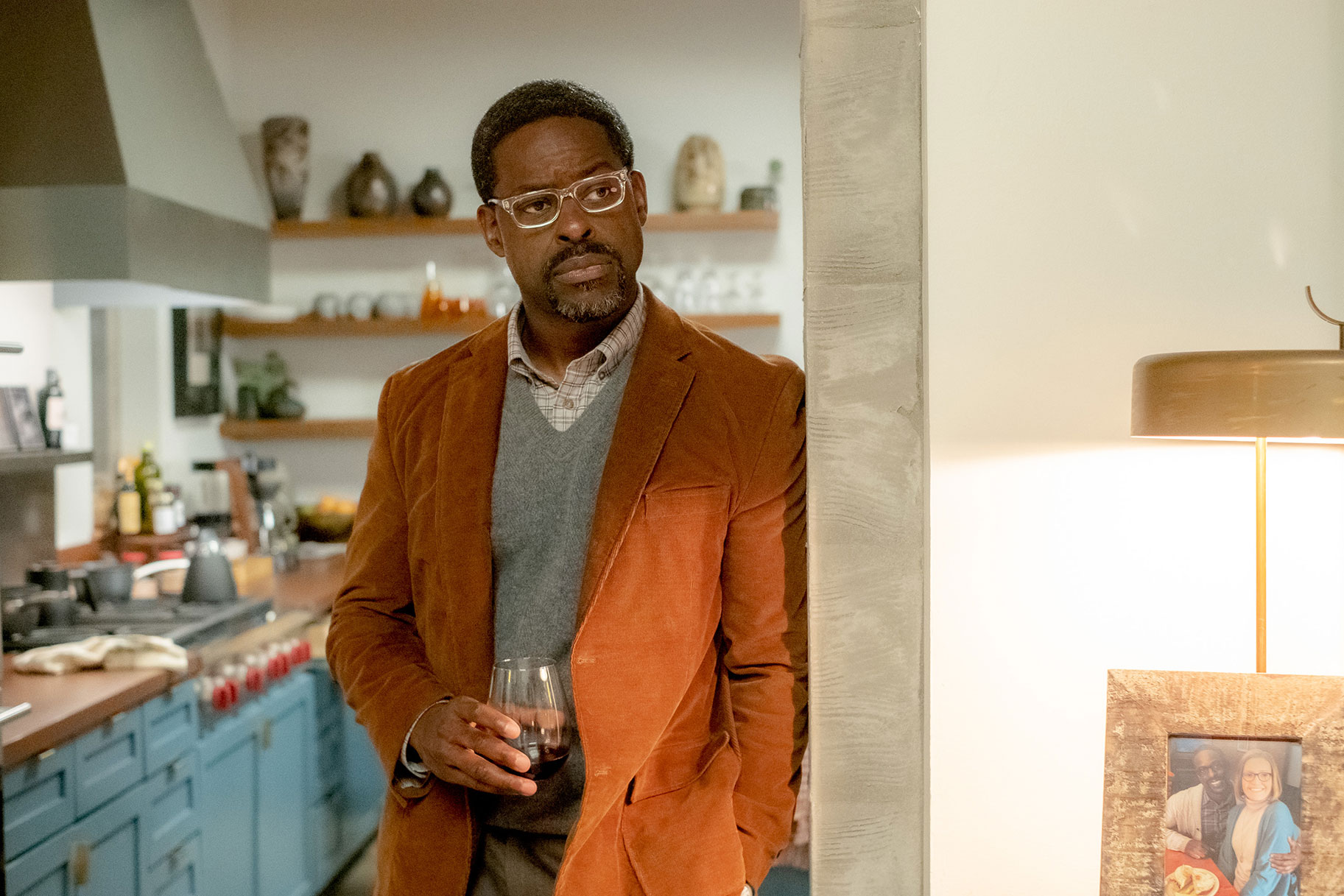 We can't quite believe we're saying this, but the This Is Us series finale has come and gone. Aptly titled "Us," the drama's last-ever episode wrapped up many of the beloved Pearsons' storylines with a few subtle reveals. And one of our favorite moments occurred during a touching scene between Randall (Sterling K. Brown) and grown-up Deja (La Trice Harper).
At Rebecca's (Mandy Moore) funeral, after confessing to his daughters that everything feels "pointless" to him, Tess and Annie leave Randall alone with Deja. And she just so happens to have the exciting news that can turn Randall's day around. Fans learned in the penultimate episode that not only were Deja and Malik endgame, they're expecting a child. As a follow-up to the news, Deja tells Randall she's pregnant with a boy—and the baby's name will be William, a special nod to Randall's biological father played by Ron Cephas Jones. 
"Your grandson is 'gonna be named after a man I never met," Deja tells Randall. "But I know him 'cause I know you. It's not pointless."
Randall, of course, is overjoyed. "Oh, finally! It's about damn time, man. We're having a boy?" he laughs. "It ain't nothing but women. All my life I got Black women here and Black women there. Dej, I love you and your sisters and your mama, all the women in my life. But a little boy?" 
So why, out of Randall's three daughters, was it Deja that had that special moment with Randall during the finale? In a conference call with reporters, show creator Dan Fogelman reflected on the narrative choice.
"I think Deja's the one with the storyline that has news," he said. "She's pregnant, and so I think she's clearly in my mind's eye. She told her two sisters what she's going to do and say to Randall in order to cheer him up. And they're giving her a moment to have that moment with him as opposed to just sitting there with them."
Reflecting on the show's various child-parent relationships over the years, Fogelman continued, "I think in this final episode, when it comes to little Randall looking at Jack or Deja being a daughter who's talking to Randall to give him some good thematic news, they're representative of the roles of the children or of the parent as opposed to it just simply being they've been chosen for it. It just happens to be that the storyline coincided Rebecca's death with Deja finding out she was pregnant and finding out she was having a boy and that Randall was going to have a grandson."