NBC Insider Exclusive
Create a free profile to get unlimited access to exclusive show news, updates, and more!
Sign Up For Free to View
Is a New Episode of Chicago P.D. on Tonight? April and May 2023
The Windy City police officers have been going through it on Season 10 of Chicago P.D.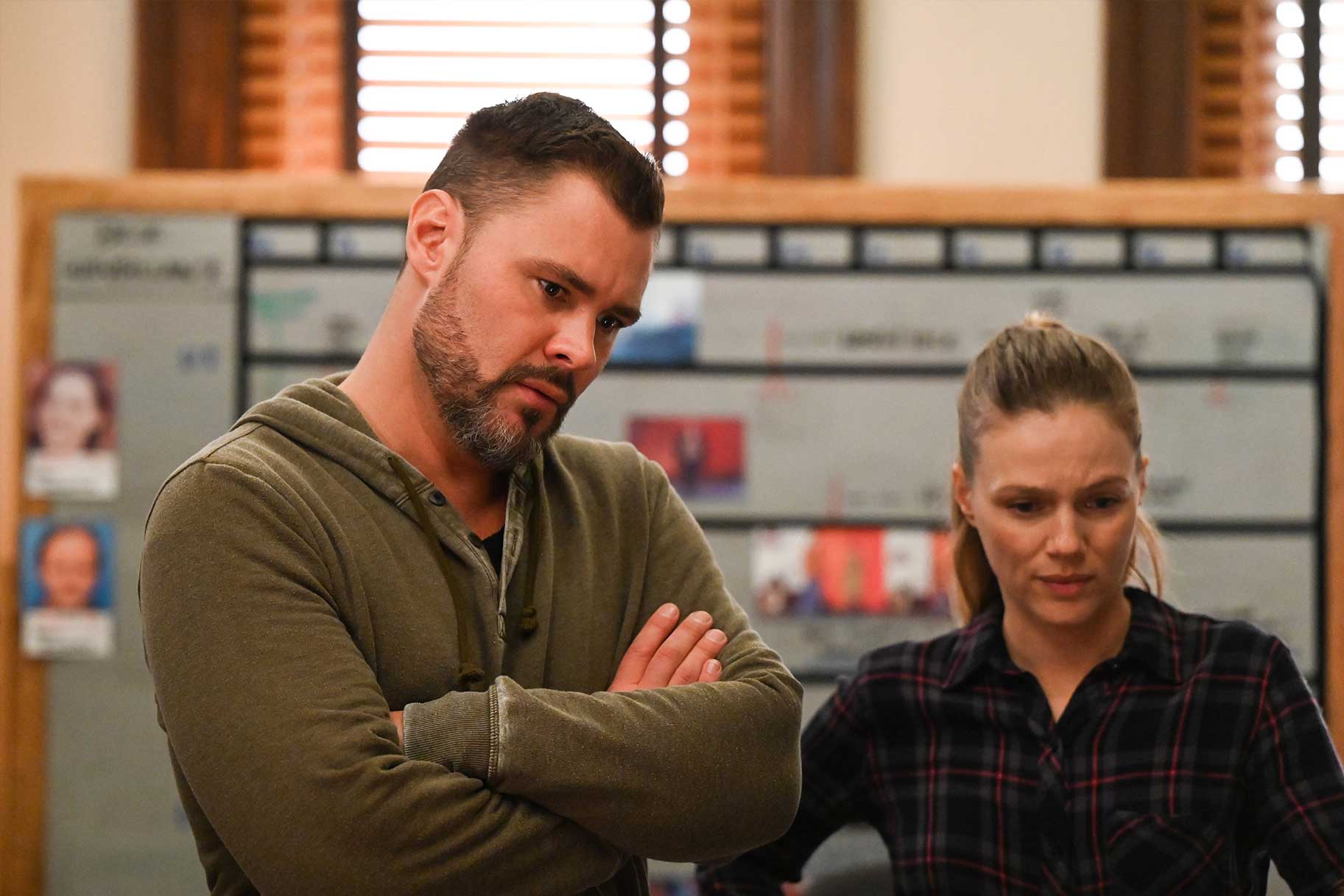 Season 10 of Chicago P.D. hasn't been holding back when it comes to delivering the drama, placing many of the Windy City police officers in danger. 
From whirlwind police pursuits to emotional romantic reconnections, Season 10 has been a thrilling watch. Chi-Hards have been glued to their screens, especially with P.D. alum Jesse Lee Soffer returning to the One Chicago set to direct Episode 16 ("Deadlocked"). The action has been non-stop on Chicago P.D. this season, but the same cannot be said for new episodes in April. Unfortunately, Chicago P.D. is going on a three-week hiatus.
Here's everything to know about when and how to watch new episodes of Chicago P.D.
Is a new episode of Chicago P.D. on tonight? April and May 2023
All three One Chicago series have paused on releasing new episodes for the weeks of April 12, 19, and 26, 2023. In the meantime, rewatch your favorite Chicago P.D. episodes on Peacock. 
When will new Chicago P.D. episodes return? 
New episodes of Chicago P.D. will return on May 3, 2023.
The news of a hiatus couldn't come at a more nail-biting time, especially considering the excitement surrounding recent episodes. Ruzek and Kim Burgess (Marina Squerciati) finally hooked up, meaning their on-again-off-again situation is delightfully back in "on" territory. Better yet, Makayla referred to Ruzek as her father for the first time after years of him being a silent guardian. P.D. fans can't wait to see where Burzek heads next! 
Fans were also greeted with a treat with former P.D. star Soffer returning to direct earlier this season. NBC Insider chatted with Soffer about being on the flipside of the camera for his return, and he said the transition was seamless.
"You know, the funny thing about that is that the dynamic didn't really change all that much, you know?" Soffer told NBC Insider. "We all know the show so well, and it's been on for 10 years, so to some degree, we're all, you know, thinking about big picture stuff."
Soffer played Detective Jay Halstead for 10 suspenseful seasons and now has a wonderful directorial debut under his belt. So, would he ever return to direct a future Chicago P.D. episode? Soffer tells NBC Insider it's a possibility.
"I'm definitely not opposed to it. Um, it was a great experience. I learned so much," Soffer tells NBC Insider. "Leaving the show, I was grateful for the opportunity to have this experience, to keep learning and growing and I definitely would not say no."
Watch Chicago P.D. on NBC Wednesdays at 10/9c and the next day on Peacock.