NBC Insider Exclusive
Create a free profile to get unlimited access to exclusive show news, updates, and more!
Sign Up For Free to View
Makayla and Ruzek Had a Major Moment You May Have Missed in the New Chicago P.D.
One Chicago fans couldn't help but smile when Ruzek had this shockingly heartwarming moment.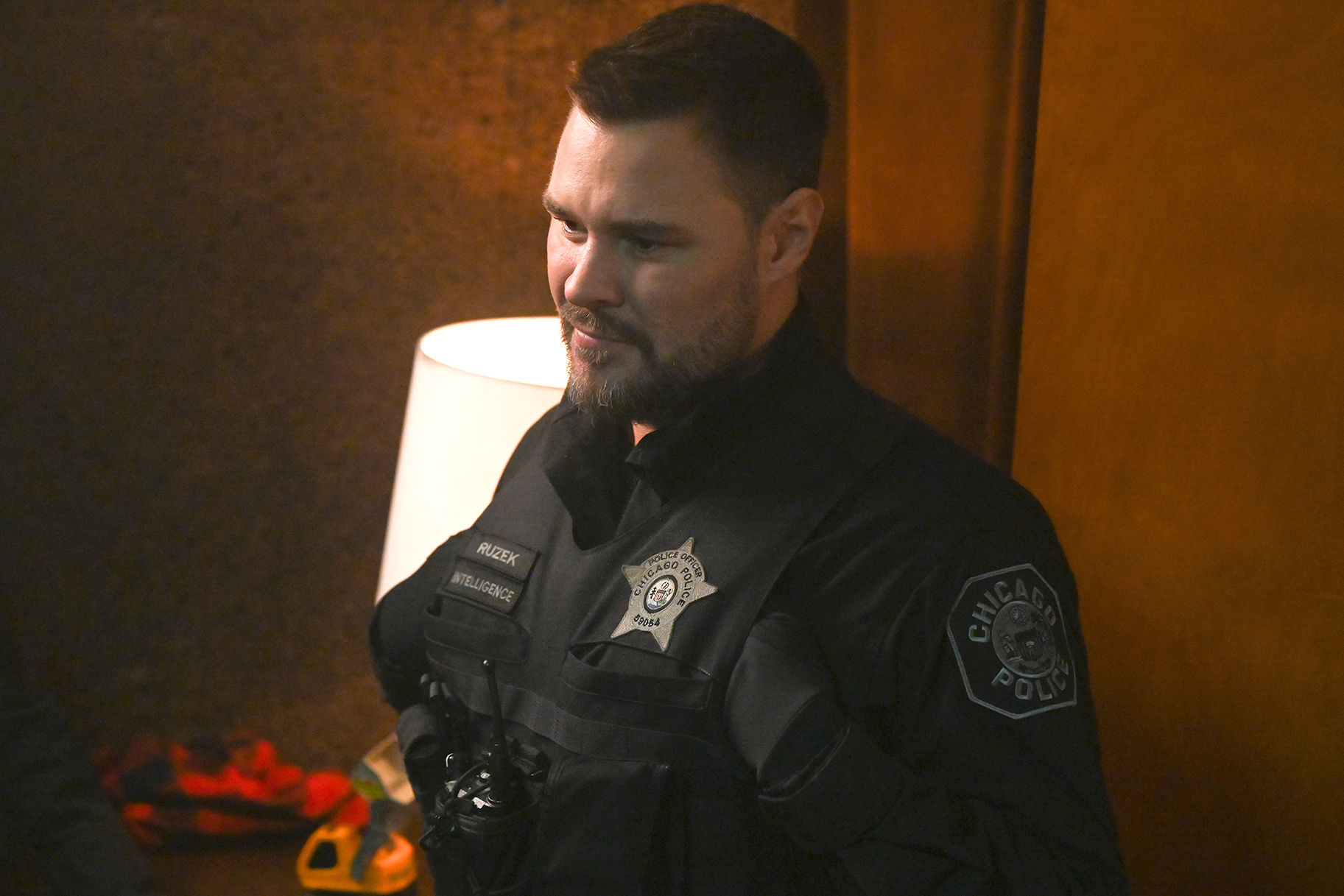 With Adam Ruzek (Patrick John Flueger) currently undercover as white supremacist Richard Beck's henchman, things are a little gloomy right now on Season 10 of Chicago P.D. But at the start of the latest episode—Season 10, Episode 18's "You Only Die Twice"—there was a delightful bright spot.
Taking place the morning after Ruzek and Kim Burgess' (Marina Squerciati) long-awaited hook-up (which officially reignited their romance), it was time for Ruzek to leave for work. But not before Makayla offered him a sweet send-off.
"See you later," he said casually. "OK, dad!" the young girl responded, stunning Ruzek and putting huge smiles on his and Burgess' faces.
Now, it may have not seemed like much, but this marked the first time Makayla has referred to Ruzek as her father. Fans will remember that Burgess adopted the young girl in Season 8 after her biological parents were killed in one of the Intelligence Unit's cases. Burgess then made Ruzek the child's legal custodian even though they weren't a couple.
"We are a lot of things, including pretty screwed up," she told him at the time. "Who knows if we'll ever really get our act together, but [Makayla's] last name is Burgess now, Adam. And one thing that we can be, you and I, is we can be this whole big round thing that can surround and protect her. Even if Makayla doesn't know it exists, and I need that. It's the only way that I can do this. Be a good mom, and be the kind of cop that I need to be."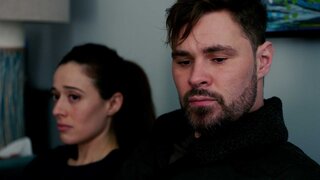 By the beginning of Season 10, they're living together in Ruzek's father's old house as the two officers co-parent Makayla while maintaining a relationship that's strictly in the friend zone—at least until recently. Suffice it to say, Ruzek hasn't really had a name for what he is to Makayla until "You Only Die Twice." So her officially calling him "dad" is a very big deal and a sign that their modern family is evolving in the best way.
"That's a kid that's going to grow up quick. I don't think he's in any rush to have some sort of title," Flueger previously told TV Line in February when talking about Makayla not giving Ruzek a label yet. "I think he already feels it. Burgess has the parenting on lockdown. He's happy being her friend if nothing else. Obviously, he's going to step in and do dad mode when he can, but I think just being part of her life is what his goal was, not so much having a specific title."
He continued, "I think he'd be surprised if she made that choice. If he was ever comfortable with her making that choice, it would be her as a young adult."
Well, it looks like Flueger's prediction was a little off, and we're not mad about it.
Watch Chicago P.D. on NBC Wednesdays at 10/9c and next day on Peacock.