NBC Insider Exclusive
Create a free profile to get unlimited access to exclusive show news, updates, and more!
Sign Up For Free to View
How Manasseh Samone Rose Above the Competition to Earn the First Playoff Pass
Manasseh Samone and the trio of sisters known as Sorelle brought down the house on The Voice with their rendition of Adele's ballad "Someone Like You."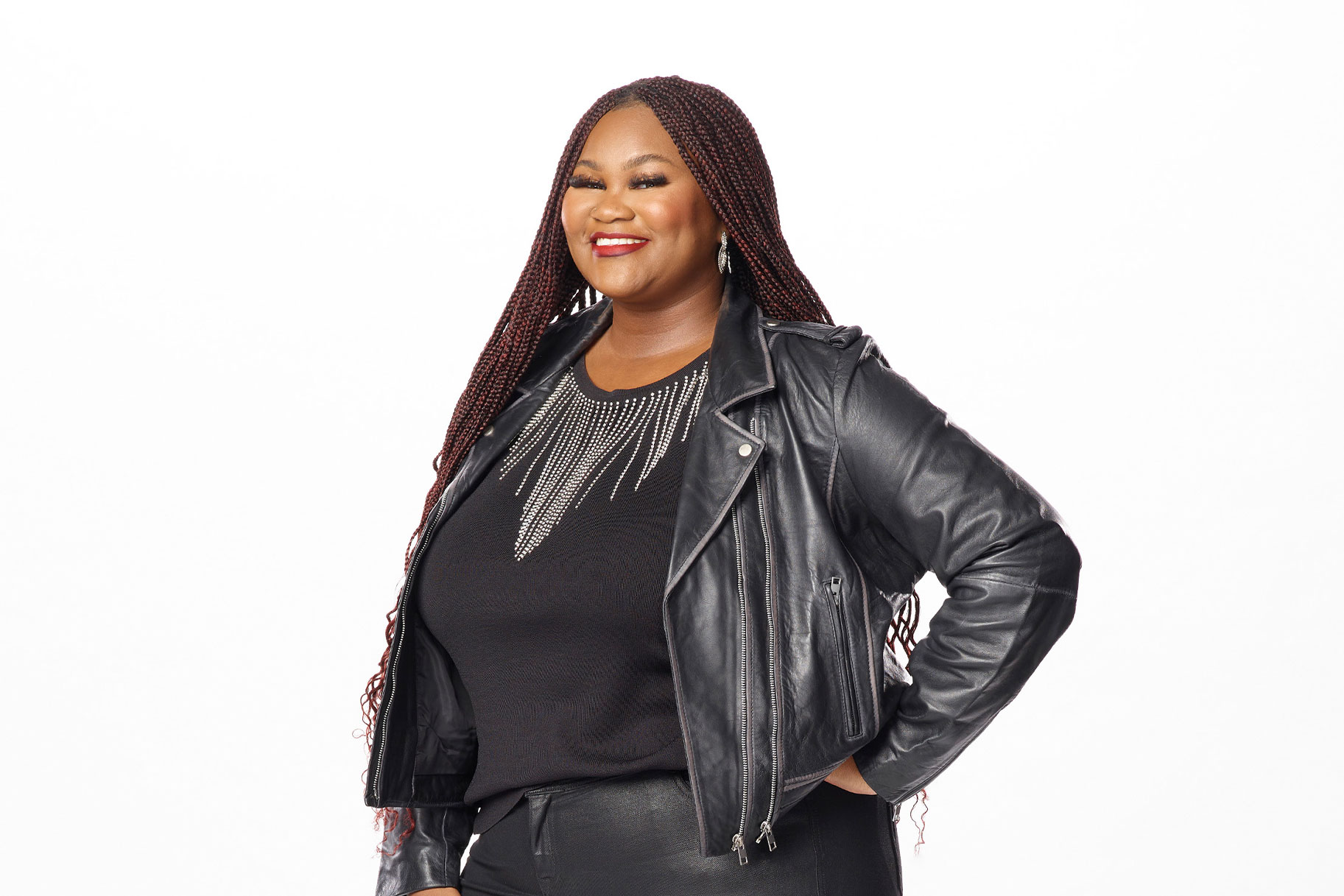 Covering Adele is no easy task, but when The Voice Artist Manasseh Samone teamed with the trio Sorelle Monday night to perform their own version of "Someone Like You," it nearly brought down the house.
The arrangement by Coach Chance the Rapper, which had the trio of sisters and Samone playing off one another with their unique vocals much like a well-timed conversation that we didn't want to end, had Coach Kelly Clarkson on her feet mid-way through the song and earned high praise from veteran Coach Blake Shelton, who said it was so well done it was "hard to believe that was live."
"Chance! Was that your arrangement? Oh my god," Clarkson exclaimed after the women hit their final high notes. "No one's heard that song like that. That was really cool."
Clarkson then turned her praise to Samone and sisters Madi, 21, Ana, 20, and Bella, 15, who make up Sorelle.
"Sorelle, dang, that's some really intricate harmonies and y'all never strayed. That was really well done," she said. "Manasseh, you're the reason why this show exists. You're incredible as far as like the runs and you have tone for days."
Shelton admitted that when the song began, he had a hard time envisioning how Samone's deep gospel-sounding voice would mix with the harmonizing trio, but The Voice veteran's doubts were cast aside as the song continued to build.
"Now I never want you guys to not sing together, all of you. Incredible arrangement," he said. "Manasseh is everything Kelly just said, but I want to talk about Sorelle for a minute because I don't know that I've ever heard on this show a group that sang with such attack, that were so tight with each other, it was almost hard to believe that was live."
Coach Niall Horan echoed the sentiments, describing the final performance of the night Monday as "phenomenal."
"I can't even believe what I just heard," he said. "Manasseh, where you started that song and where you ended it are two different planets, like goosebumps stuff. It was really incredible. And Sorelle, the block harmony, sounds like a record, like you would struggle to get a record to even mix that well."
RELATED: Where Are Kelly Clarkson's The Voice Winners Now?
The show-stopping performance left Chance in a tight spot since he was only allowed to choose one winner of the Battle: either the sisters from Ohio or Samone, who was paving her own way in the competition this year after getting no chair turns at her audition last year.
"This is probably going to be the hardest decision that I have to make, like probably in the whole competition. Either one of them could go all the way," Chance told producers.
Before delivering his verdict, he commended Samone on her "ability to take notes," calling her a "one-of-one" performer. He also had high praise for Sorelle, noting how difficult it is for the sisters to make sure the pitch is correct as they meld their voices together.
Chance announced Sorelle had won the battle — but before Samone left the stage he had a surprise for her as well.
Chance used his only Playoff Pass to send her directly to the playoffs, allowing her to skip the upcoming knock-out round of the competition.
Chance was the first coach to use the new pass this season, earning cheers from the crowd and a round of applause from her singings pals Sorelle — who literally jumped for joy off-stage — as silver streamers rained down on stage.
"A Voice first," host Carson Daly exclaimed. 
For Chance, the decision to save Samone, an Artist he compared to a young Jennifer Hudson during the Blind Auditions, was a no-brainer.
"Manasseh, her journey is crazy, I think she was meant to be here at this time and now Manasseh has my one and only Playoff Pass," Chance said of his decision. "She's heads and tails above the competition in my eyes. She has the strongest voice, she has the experience of being on this stage before and I think Manasseh totally deserved to skip the next round."
To see how Manasseh continues to fare in the singing competition, tune in to The Voice on Mondays at 8/7c and Tuesdays at 9/8c on NBC. It's available streaming the next day on Peacock.