NBC Insider Exclusive
Create a free profile to get unlimited access to exclusive show news, updates, and more!
Sign Up For Free to View
This Is the Relatable Way Daniel Kyri and Miranda Rae Mayo Spent Their Time Off Set
The Chicago Fire besties recently enjoyed a sunny day with friends.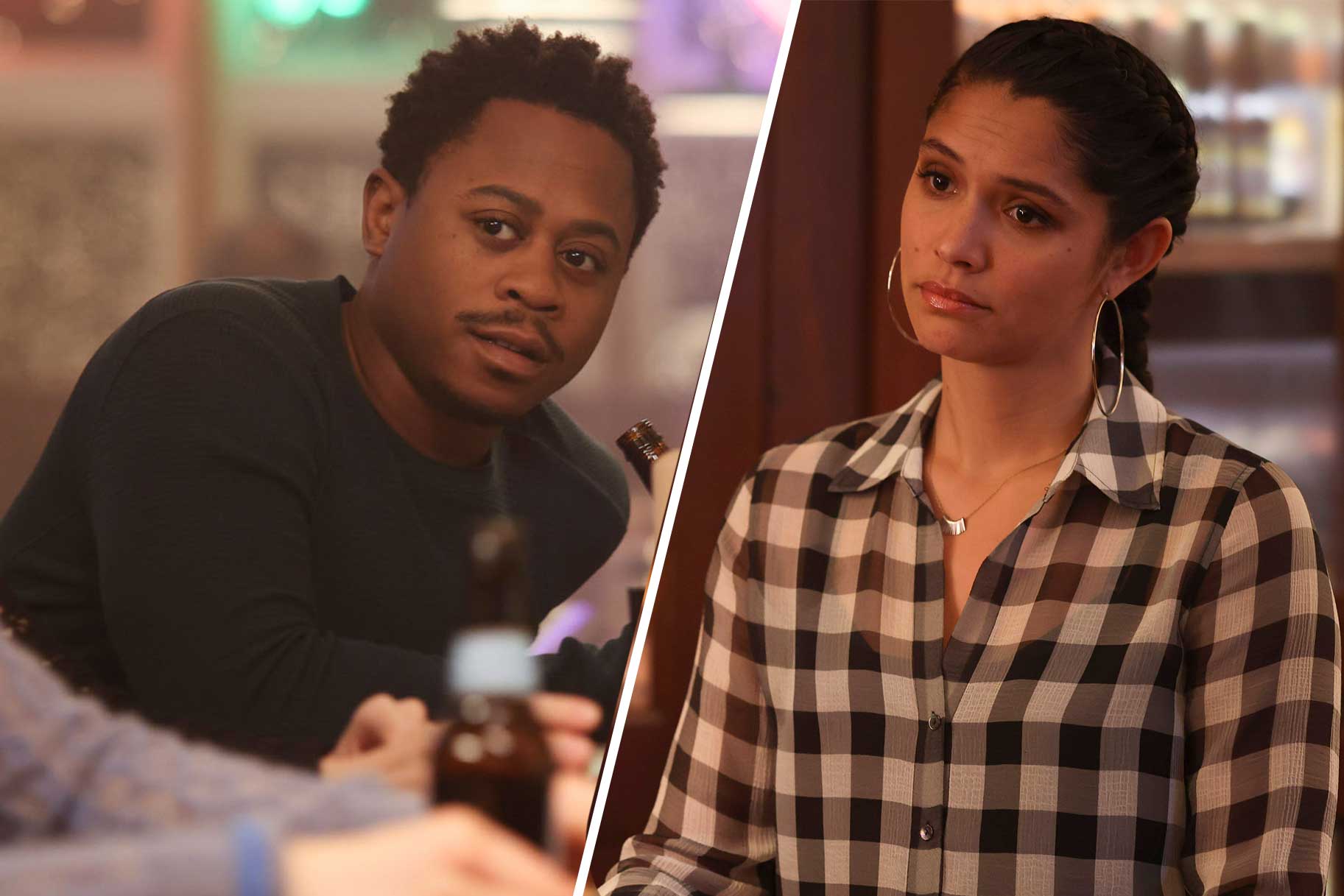 Two Chicago Fire pals like to bring the heat both on and off screen!
On Daniel Kyri's (Ritter) Instagram story on April 10, he showed us a candid snapshot during their time off from filming of he and co-star Miranda Rae Mayo (Stella) chilling together at a bar with some friends. Mayo sported a high ponytail and a bright green top, while Kyri rocked some seriously cool shades. 
"Cuties," Kyri wrote on the post. 
Kyri and Mayo clearly like to let loose and have a blast together off set, as evidenced by another Instagram post in March where they partied with Hanako Greensmith (Violet). In the snapshot, we see the three posing together with their arms around each other at a lavish event. 
"Angels all around 🥹😇 ily," Greensmith captioned. 
A few weeks later, Greensmith gave us an inside glimpse of a vacation she took with Kyri. In the photos, we see the two relaxing together in a tropical climate, as they sail on a small boat and stand on a historical site.  
"Took me 10 months to get this film developed if that tells you anything about me… ," Greensmith captioned. 
"Awwww," Kyri commented. Greensmith then followed up with some lovely heart emojis. 
These lighthearted posts are a stark contrast from the intense action we normally see in Chicago Fire. In a 2022 interview with Looper, Kyri opened up about how he views Ritter's psychological inner workings as a character. 
"Ritter is the kind of guy whose heart is on his sleeve and there is a sense of presence and vulnerability to the way in which he carries himself," he told the outlet. "Whether it's on the job, in the action, you see moments of him interacting with some of the victims on the show or some of the folks that they're rescuing and there's always a sense of humanity and connection for him. Even in the midst of the bigger job, which is 'got to put the fire out, got to save the people, got to do all the things,' he always has that moment of connection. That is because he's such a heart-on-the-sleeve kind of guy."
He continued, "Darren Ritter has a great sense of intuition about people and about what they might be going through, and that is because he is a person who has encountered mental health crises in the past, personally, like with his deceased uncle. That actually has a bigger bearing on how he moves through the world than we might be able to pick up on the surface, so, maybe it's not the world's most surprising thing, but it is something that I think is always sort of present."
Watch Chicago Fire on NBC Wednesdays at 9/8c and next day on Peacock.