NBC Insider Exclusive
Create a free profile to get unlimited access to exclusive show news, updates, and more!
Sign Up For Free to View
Chrissy Teigen Couldn't Help But Roast John Legend's Latest Fashion Choice
The similarities are (hilariously) undeniable in this clever comeback! Watch The Voice on NBC.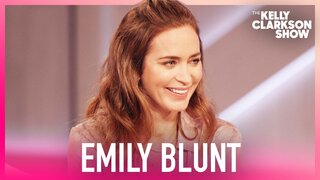 Chrissy Teigen has a hilarious opinion about her husband John Legend's latest outfit. 
On February 11, Teigen retweeted a TikTok of three giant fuzzy pigs playing in the snow. However, the texture of their fur quickly reminded her of something: Legend's coat!
"I just realized why John wore this coat last night. He wanted me to love him like I loved the piggies," Teigen tweeted while posting a cleverly-edited picture of Legend sporting a baggy tan sherpa jacket and standing idly in between the animals.
The original photo Chrissy Teigen was referencing can be seen on John Legend's official Instagram page here. The post showed the "All of Me" singer walking down the street while wearing a fuzzy beige winter chic jacket with some black pants. But if you look closely, you can see Teigen hiding behind a pillar and giggling!
"Tried to do my own stadium tunnel fashion shot at @monsterjam but my wife is clowning me in the background 😂. Great photography by @stuholden," Legend captioned the post.
"U are so stupid I could die," Teigen lovingly teased in the comments. Adorable couple alert!
In other sweet news, Legend and Teigen welcomed another child in January: a baby girl named Esti Maxine Stephens. The twosome are over the moon about their new baby, and both posted a heartwarming photo of their children, Miles and Luna, cradling the infant to announce the news.
"On Friday, we welcomed Esti Maxine Stephens to our family, and our house is overflowing with love and joy. I'm in awe of Chrissy's strength and resilience and I'm so thrilled to see how Luna and Miles embrace their baby sister. I'm so, so grateful, but that doesn't seem like a big enough word…" Legend captioned the photo.
"She's here! Esti Maxine Stephens - the house is bustling and our family could not be happier 💕 Daddy sheds nightly tears of joy seeing Luna and Miles so full of love, and I am learning you still need diapers with a c section!? We are in bliss. Thank you for all the love and well wishes - we feel it all! X," Teigen gushed.
In a recent interview on The Jennifer Hudson Show, Legend sat down with fellow The Voice alumni Hudson to discuss some of the challenges he and Teigen faced with parenthood, specifically pregnancy loss and conception issues. "A lot of people go through this, and they go through it in silence or they go through it feeling like they're the only ones going through it. And I think Chrissy and I talking about it has made people feel better about that journey," he said.