NBC Insider Exclusive
Create a free profile to get unlimited access to exclusive show news, updates, and more!
Sign Up For Free to View
Carson Daly Jokes That Gwen Stefani Is Married to a 'Drunken Axe-Hole'
And Gwen couldn't help but laugh!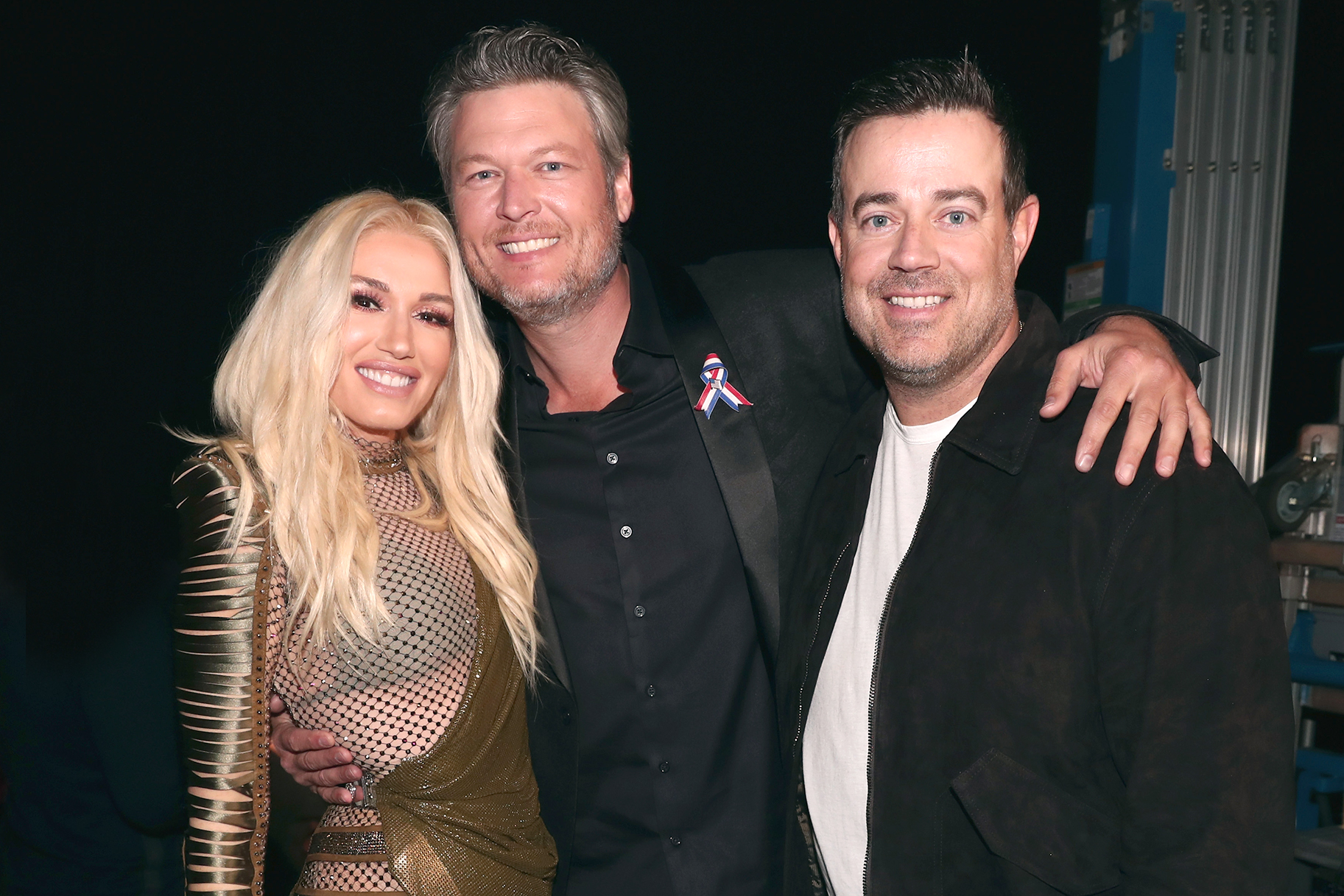 A recent trailer for the upcoming USA Network show Barmageddon showed our favorite stars of The Voice ramping each other up in the name of competition.
Hosted by Carson Daly and Blake Shelton, Barmageddon centers around celebrities competing for charity with over-the-top bar-themed games, such as Air Cannon Corn Hole and Keg Curling. In the trailer, below,  you'll see that when it was time for an axe-throwing game—aptly named Drunken Axe Hole—Daly couldn't help but make a sly comment.
"Gwen, you're married to a drunken axe-hole," he said to show Contestant Gwen Stefani, referring to her husband, Shelton. The "Hollaback Girl" singer couldn't help but laugh.
Daly and Shelton have formed a strong friendship on The Voice, and Daly admitted that he was bummed that Season 23 of the singing competition show is going to be Shelton's last. However, the two have a lot on their plate, as they are both on Barmageddon. The show takes place in Nashville, Tennessee, and is filled with celebrities, games, live music, and more.
"Shelton and Daly will offer words of encouragement–and heckling, of course–to their celebrity friends. On occasion, they might even step in to show off their skills and play a game or two," an official press release describes the show.
"I'm excited about Barmageddon and can't wait for friends, old and new, to join my buddy Carson and me for some drinks, music, and high-spirited fun at Ole Red," Shelton said.
RELATED: Where Is Blake Shelton's Restaurant Ole Red? There Are Multiple Answers
Barmageddon premieres Monday, December 5 at 9/8c on USA Network.