NBC Insider Exclusive
Create a free profile to get unlimited access to exclusive show news, updates, and more!
Sign Up For Free to View
What Auditioning for AGT Is Really Like, According to 2 Winners
Shin Lim has some useful tips for Contestants who make it to the stage.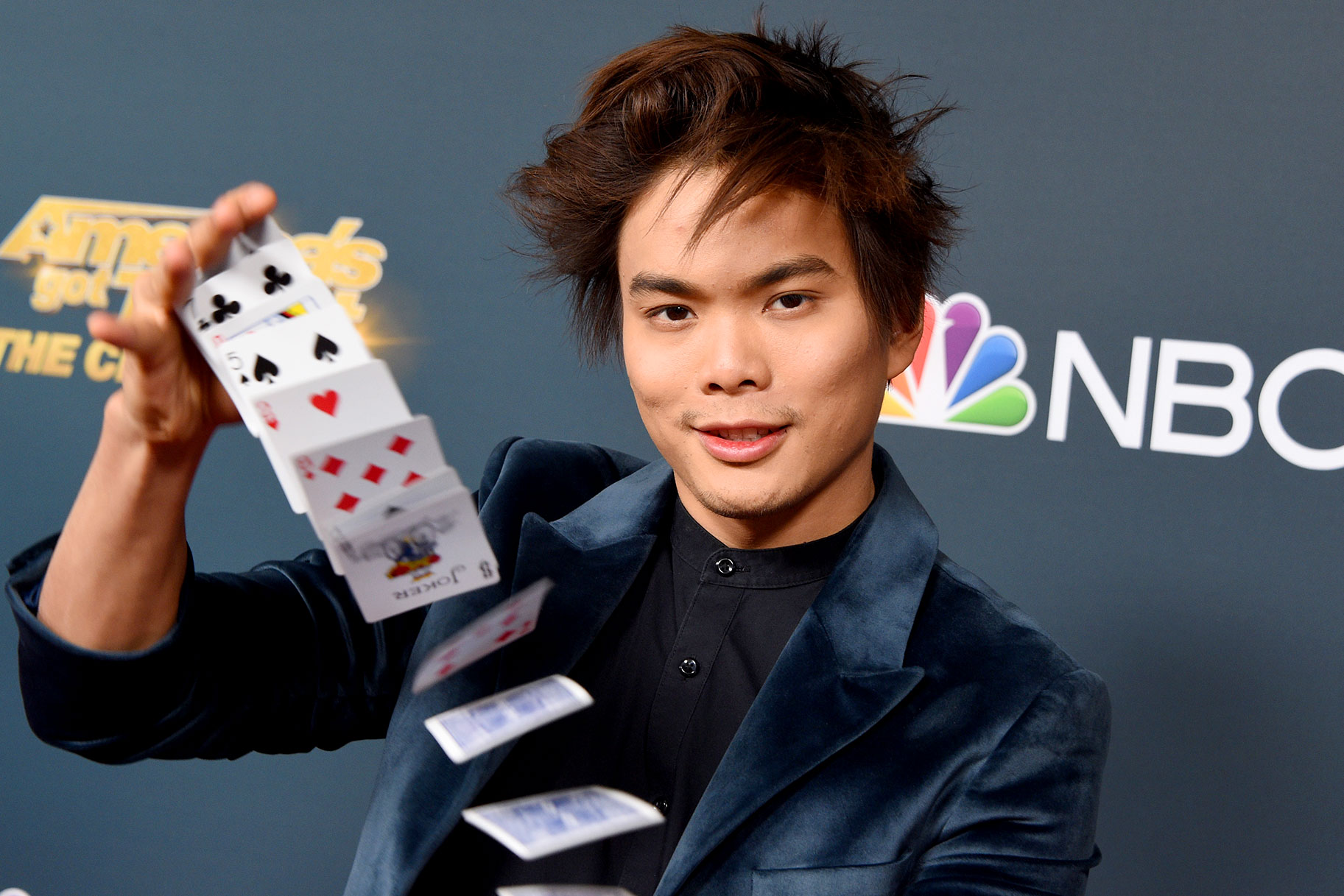 The AGT audition process POV is different for everyone. Of course, we know the broad strokes of how it goes. As Theresa Graham, NBC's manager of unscripted formats, told NBC Insider, "We have open call auditions virtually to reach as many people as possible. Anybody can sign up and have an audition with our casting team and producers. If they think that somebody is worth considering, they put them through to our executive producers. After they say yes, then the Act will go to audition in front of the Judges. We all see everything play out from there." 
But what does that mean—technically, emotionally, mentally—for the Contestants? The only people who can really answer that are performers who have experienced it firsthand. And who better to speak to it than Dustin Tavella, AGT's Season 16 winner, and Shin Lim, the Season 13 winner and winner of America's Got Talent: The Champions Season 1? They've experienced the process fully—from beginning to the very end—and they have some great insights. 
"Always be as prepared as you can be," Lim tells NBC Insider. "The worst thing you can do, especially if you're broadcasting your talent to the world, is to not be prepared."
Lim means broadcasting in the literal sense. AGT is a TV show, after all, so in order to not get distracted by the cameras and logistics of filming, you need to know your craft inside and out.
"When you're not prepared, then other factors come in that mess you up," he says. "There's music, there's timing. 'Get the right shot for this camera angle,' or, 'Look at this camera, at that angle,' so they can show you well. If you're not prepared with your own act, you can't focus on the little things, which really do matter for TV."
Lim says AGT was his first experience dealing with spike marks, a.k.a having to stand on a specific tape mark to get a certain camera shot. "That can be distracting if you're not comfortable with that," he says. "You're like, 'Oh I've got to stand here at this moment. I forgot about that.' It seems like a really minor thing, but it actually ends up being really important."
Meanwhile, as Tavella was making his way through AGT auditions and filming, he kept something important in mind: He was working with some of the best professionals in the entertainment business. "We're talking about one of the most successful shows on television," he says. "Some of the most excellent stage people and producers in the industry. The fact that you get feedback from them, number one, is an incredible thing. [Other people not on AGT] pay a ton of money to get feedback on their performances, so to get feedback from people at that high of a level is just amazing." 
With feedback comes the ability to grow, which Tavella was also thankful for. "I would say for anyone who's wanting to be on the show, expect to be stretched and pushed to your max potential," Tavella says. "...I always tell people to go on, have a blast, and be yourself. Just be ready to learn and soak up as much as you can. Because this is an experience that you're never 'gonna forget."
Season 17 of America's Got Talent premieres Tuesday, May 31 at 8 p.m. ET on NBC.