NBC Insider Exclusive
Create a free profile to get unlimited access to exclusive show news, updates, and more!
Sign Up For Free to View
Prepare to Be Impressed by AGT's Dustin Tavella and His Spectacular Story
The Season 16 winner's career goes well beyond magic.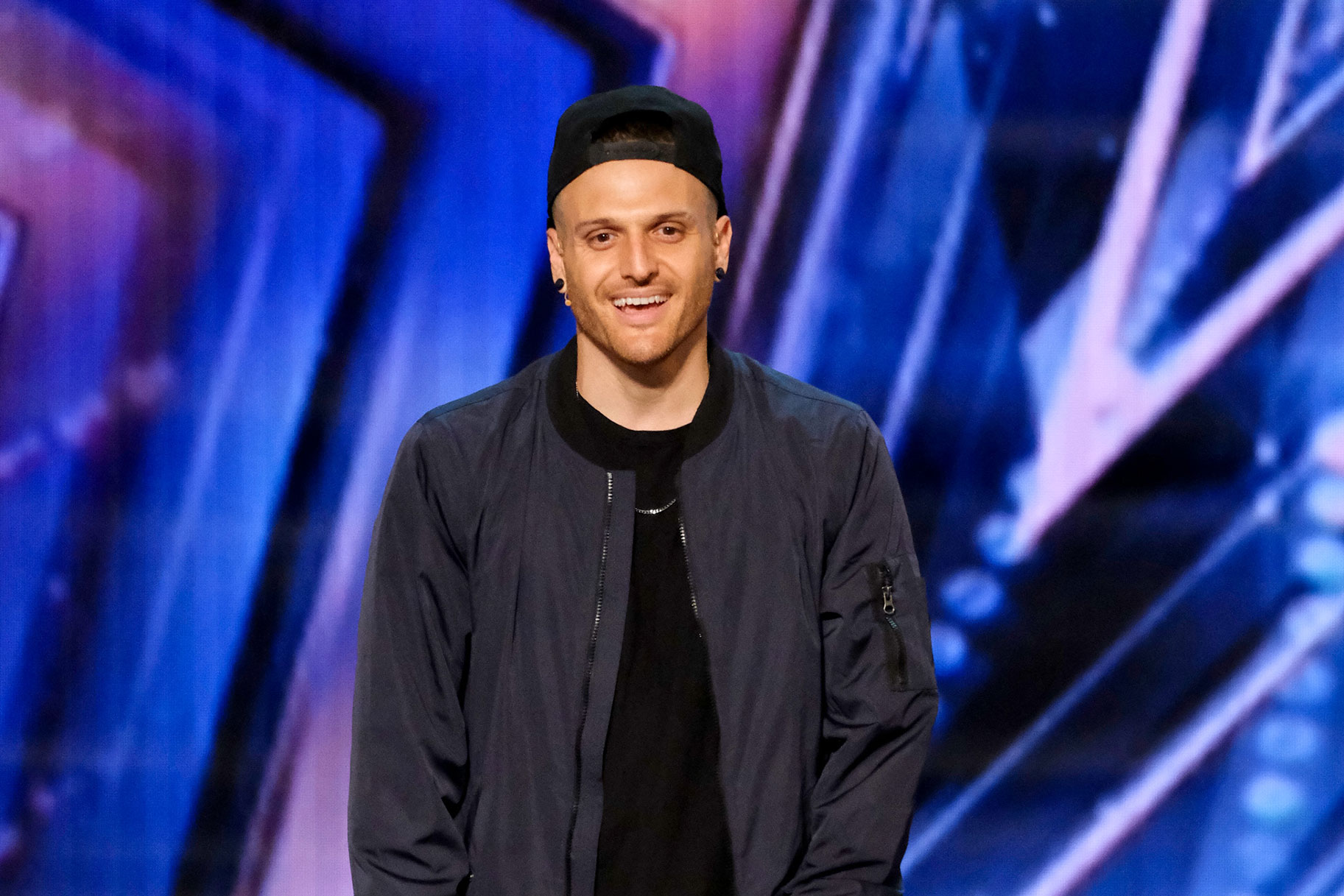 If you're a fan of America's Got Talent and mysterious stunts, you were likely wow-ed by the spectacular Dustin Tavella in 2021. The Season 16 winner took home the $1,000,000 after transfixing audiences and AGT judges with his impressive magic tricks and captivating stories from his fascinating life. Seamlessly combining his talent for magic with his love for storytelling, he connected with the AGT judges and stole hearts across the nation, leading him to victory in the end. 
But where did the larger-than-life magician get his start? Has he always had a gift for the captivating audiences, or did he begin magic later on in life? Dustin Tavella's life is just as unique as the AGT Act himself, which is partially why his stories can mesmerize crowds so easily. Let's look back at Dustin Tavella's life and career from before his out-of-this-world AGT run and after. 
Dustin Tavella's Love for Magic Begins
Growing up in Pennsylvania, Dustin Tavella fell in love with magic at nine years old after his grandparents would regularly take him to magic shows in Atlantic City. 
Dustin Tavella embraced the craft due to magic's ability to bring people together. "Our family was just kind of broken and falling apart when I was younger, and we had some really amazing people step into our lives and completely transform our family," Dustin Tavella revealed to NBC Insider. "I just always wanted to be that for other people. It's been really cool because I've gotten to take the things that I love, performance-wise, and attach that to my main mission in life."
Dustin Tavella's Decade-Long YouTube Music Career
While Dustin Tavella began performing magic tricks at a young age, he sadly grew embarrassed by his passion and quit magic to focus his efforts on music instead. Dustin Tavella created his own YouTube channel in 2010, regularly posting original music as dUSTIN tAVELLA. Dustin Tavella eventually decided that his music career and love for magic could co-exist, and in 2018 and he chose to return to magic and go professional. But that doesn't mean that Dustin Tavella has ditched music entirely. You can still find Dustin Tavella updating his YouTube channel with fan-based content.
Dustin Tavella's Amazing AGT Season 16 Run
We all fell in love with the legendary contestant with his jaw-dropping magic performances on AGT Season 16. Dustin Tavella instantly tugged at the Judge's heartstrings with his effortless ability to merge his inexplicable magic tricks with stories of parenthood, growing up, and life. Often centering his act around his children, many AGT fans were rooting for the magician to take home the crown. His performances were as breathtaking as they were heartwarming, and the magical combination landed him the season win and million-dollar prize.  
After AGT: Dustin Tavella Headlines the AGT Live Vegas Show
Dustin Tavella now headlines the America's Got Talent live show at the Luxor Hotel in Las Vegas. After winning Season 16 of AGT, Dustin Tavella and his family moved from Virginia Beach to Las Vegas, with Dustin Tavella planning his new show while on the road, moving his family. "People really, really love America's Got Talent. And I think that going out there and meeting all of them is one of the coolest things because it just keeps it so human," he told NBC Insider. "We're performing every night, but every night feels so new." Dustin Tavella also has his own show, "Here Comes Trouble," which is a "unique, high-energy" experience for all ages that combines his two passions: magic and music. 
Are you excited to see a new rotation of amazing AGT Acts? Season 17 of America's Got Talent premieres Tuesday, May 31 at 8 p.m. ET on NBC.