NBC Insider Exclusive
Create a free profile to get unlimited access to exclusive show news, updates, and more!
Sign Up For Free to View
7 Mind-Blowing Magic Acts AGT Fans Still Can't Get Over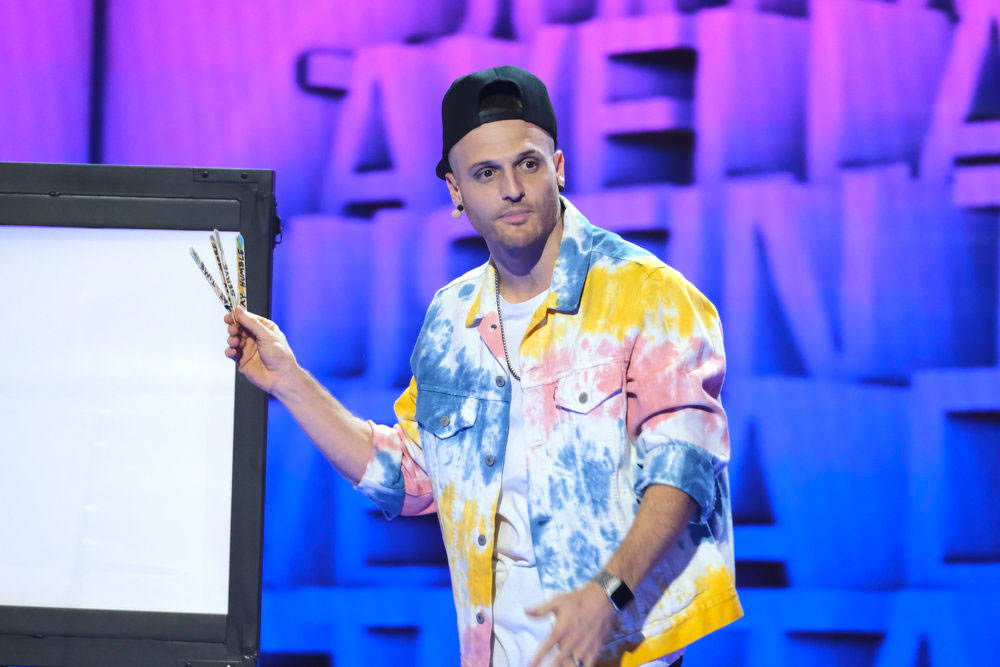 There's one type of Act on America's Got Talent that's never failed to blow audiences away: magic. From expert card tricks, astonishing illusions, and unbelievable mind-reading, here are some of the most memorable magicians from AGT history: 
Dustin Tavella
Tavella won AGT Season 16 thanks to his inspirational storytelling intertwined with intricate magic. "I have always loved being able to be a part of other people's journeys and encouraging, helping them, and trying to help people reach their full potential," he said in an  interview with NBC Insider.
Although all of Tavella's appearances in Season 16 were amazing, he said that his personal favorite was during the Quarter-Finals, where he brought his children onstage after he astonishingly guessed a precise pattern of cards Howie Mandel selected.
Yu Hojin
Hailing from Seoul, Yu Hojin advanced to the Finale in Season 17 after winning over the Judges during the Live Shows. There, he performed unreal illusions, making items seemingly shape-shift with his hands. 
"I decided to come to America's Got Talent when I was in the army the last three years," he told NBC Insider in an exclusive interview. "So, I believe in myself. [I said] 'Hey, you can do it. So, let's make it happen.'" 
Mervant Vera
Another Season 17 Contestant, Mervant Vera's magic Act was unique because he also incorporated rap verses into his routines. During his Audition, he said that doing magic made him feel as if he had a "superpower." A later performance showed him improvising lyrics based on the Judges' answers.
Vera will be returning to the AGT stage to compete in America's Got Talent: All-Stars.
Nicholas Ribs
Advancing to the Finals in the very magic-heavy Season 17, Nicholas Ribs, who hailed from France, used technology in his Acts to create complicated illusions that wowed the audience. His tricks were so impressive, Judge Sofia Vergara even referred to him as one of her favorite Acts of Season 17. 
Aaron Crow

This Season 13 Act will keep you on the edge of your seat. Mysteriously silent mentalist and magician Aaron Crow kept things burning hot with his suspenseful fire performances. During his Audition, he poured hot candle wax into his eyes and slashed objects off Judge Howie Mandel's head. Although his Act was straight from a horror movie, he ended up making it to the Semi-Finals.
Shin Lim
Season 13 saw another magician take home the competition: Shin Lim, who's known for his mind-blowing card tricks. During his viral Audition, he received a standing ovation from Judge Simon Cowell.
Mat Franco
During his Audition, Franco performed a highly complicated card routine that interwove a fully-fleshed story that he wrote about the show. He unsurprisingly got four "yes" votes from the Judges, and went on to win Season 9.