NBC Insider Exclusive
Create a free profile to get unlimited access to exclusive show news, updates, and more!
Sign Up For Free to View
The AGT Audition Process, Fully Explained
Auditions are the biggest part of America's Got Talent. But how do they work?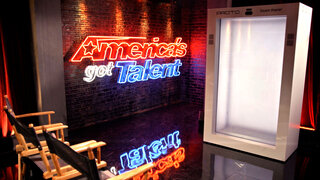 With thousands vying for that cherished title of America's Got Talent  winner, we wonder how production even begins to narrow down the select group we'll see on our TV screens.
Thankfully, Theresa Graham, NBC's manager of unscripted formats, was on-hand to answer all our burning questions about the America's Got Talent Audition process. Read on. 
NBC Insider: What is the America's Got Talent Audition process?
Graham: We have open call Auditions virtually to reach as many people as possible. Anybody can sign up and have an Audition with our casting team and producers. If they think that somebody is worth considering, they put them through to our executive producers. After they say yes, then the Act will go to audition in front of the Judges. We all see everything play out from there.
Because it's a variety show, they want to make sure they're finding the best singers, dancers, contortionists, and more. Anybody with any talent can audition.
How, exactly, has COVID impacted and changed the Audition process?
It's been very challenging. We had to stop doing open call Auditions where production would travel around to many different states and meet all these locals in-person. Now, it's an online process, so people can sign up to audition online and they'll do a virtual Audition. We hope to, at some point, get back out on the road. 
In addition, this is actually our first season back where we have a full audience during Auditions. It's just been challenging figuring out what we can do, and hopefully we're on our way back to normalcy.
How long does it take to tape the Auditions?
For Season 17, we taped over about 23 days. It's a lengthy process, and long nights, but obviously, it's worth it.
What's the strategy for finding those truly unique Acts? Season 15's Brandon Leake, for example, was the first poet to ever win the show.
We want the best of the best, no matter what the talent is and no matter who they are. So we encourage everybody with any talent to audition, and if it's something that we love, something that we think America will love, we will put them in front of the Judges. We just want to really represent America and the great and diverse talent that we have out there. 
Those Golden Buzzer moments are so fun. Do producers ever know how a Judge will use theirs?
We're always surprised. Sometimes they just love something that we never would've expected them to. Other times, they're listening to the audience and they notice that someone really moves them, and so they'll go for that.
There are a lot of Contestants who have something special. When they're auditioning, you can just feel it in the room. But we never know, "This is a guaranteed Golden Buzzer," because none of it is produced. It's all organic. So it really is down to the Judges and who they love. 
For more information on AGT Auditions, and to start the process for yourself, visit AGTAuditions.com.