NBC Insider Exclusive
Create a free profile to get unlimited access to exclusive show news, updates, and more!
Sign Up For Free to View
Who Is Tom Van Meter on Chicago Fire?
Tim Hopper delivered a compelling performance as Chicago Fire's arson investigator.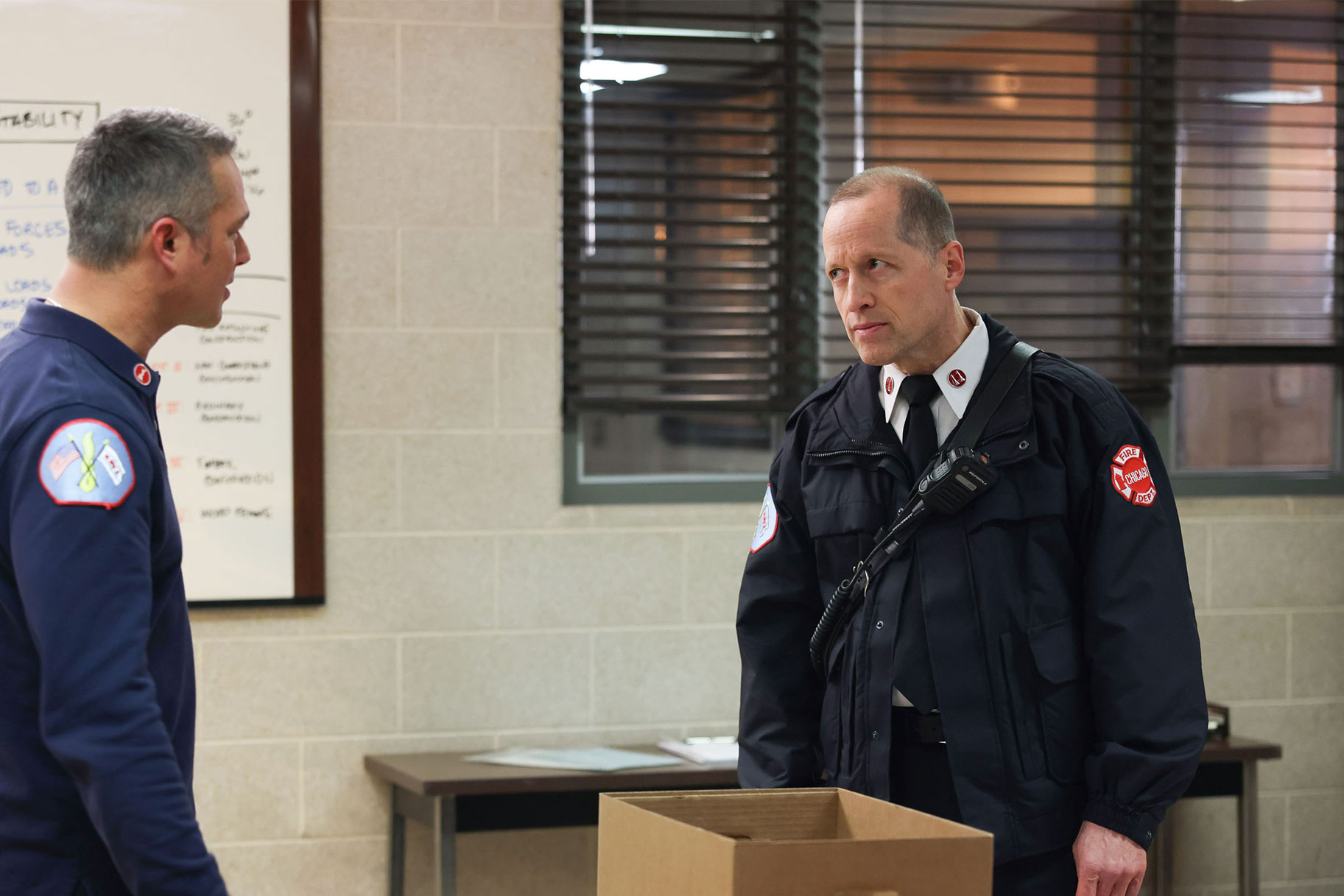 Chicago Fire features a powerhouse cast of fearless firefighters who are never afraid to accept the call to action. Every so often, these heroes learn that one of the blazing fires wasn't an accident at all.
That's where Chicago Fire's Tom Van Meter (Tim Hopper) steps in. Some people like to watch the world burn, but Van Meter makes their job a little harder.
Van Meter has appeared in several episodes of Chicago Fire since his Season 6 introduction, and many of his appearances helped unravel an arson conspiracy. Hopper recently shook things up in Season 11 of Chicago Fire after fueling a certain firefighter's interest in pursuing arson investigation.
But who is Tom Van Meter, and what's his Chicago Fire story? Below, learn more about Van Meter and his place in the One Chicago universe. 
Who plays Tom Van Meter on Chicago Fire?
Veteran character actor Tim Hopper plays Office of Fire Investigation Captain Tom Van Meter on Chicago Fire and in the One Chicago universe.
Hopper, who has been a member of Chicago's famed Steppenwolf Theater Company since 1988, got his first on-screen acting role in a made-for-television movie in 1988. He's a regular on many of producer Dick Wolf's series, having made appearances: on Law & Order (Season 5, Episode 23, "Pride"); in two episodes of Law & Order Special Victims Unit (Season 2, Episode 8, "Taken" and Season 7, Episode 21, "Web") as different characters; in two episodes of Law & Order: Trial By Jury (Season 1, Episode 8, "Skeleton" and Season 1, Episode 12, "Boys Will Be Boys") as Medical Examiner George Gibson; and on New York Undercover (Season 2, Episode 5, "Digital Underground.")
Before being cast as Van Meter, Hopper had a guest role as another character on Chicago Fire in Season 2, Episode 2 ("Prove It") and a different character on Chicago Med in Season 1, Episode 11 ("Intervention").
Van Hopper's other on-screen credits include roles in the movies Frankie & Johnny, Last of the Mohicans, To Die For, and School of Rock and the roles of journalist Rick Donn in 10 episodes of Oz, KGB informant Sanford Prince in four episodes of The Americans, and Dale Warwick in Utopia.
Tom Van Meter's Role on Chicago Fire
Introduced in Chicago Fire Season 6, Episode 2 ("Ignite on Contact"), Captain Tom Van Meter is the Commander of the Chicago Fire Department's Office of Fire Investigation and an incredibly skilled arson investigator. He's crossed paths with the Firehouse 51 Squad on several occasions to analyze fires that seem suspicious.
Van Meter has stopped by Firehouse 51 or hung out with the beloved firefighters every season since his introduction.
The investigator played a significant role in Season 8 and Season 10 of Chicago Fire, brushing shoulders with Kelly Severide (Taylor Kinney) or the other firefighters in 12 nail-biting episodes. He also appeared in the crossover Season 8 premiere of Chicago Med after the apartment building owned by Dr. Will Halstead (Nick Gehlfuss) was deliberately set ablaze.
Van Meter's Role in Severide leaving Firehouse 51
Severide had long expressed an interest in arson investigation, both because it had been the career path of his father, Benny Severide (Treat Williams), and because arson had taken the lives of several of his comrades over the years.
In Season 11, Episode 14 ("Run Like Hell"), however, he got a life-changing text from Van Meter. Severide then asked his wife, Stella Kidd (Miranda Rae Mayo), to meet him at the One Chicago bar Molly's to give her the pressing update.
"Hey, I got your message about Van Meter," Stella told Severide. "What's going on?"
Severide simply handed Stella the phone so she could see for herself. 
"Wow," Stella said before asking her husband, "What are you gonna do?"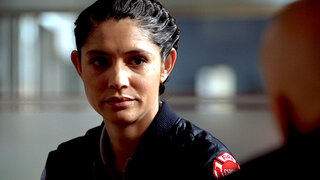 Chi-Hards had to wait until Season 11, Episode 15 ("Damage Control") to learn the answer.
In that episode, Van Meter visited the office of Chief Wallace Boden (Eamonn Walker) to let Boden know that Severide had received an invitation to one of the world's most prestigious arson investigation training programs. The catch? The program was immediately starting in Alabama, which had forced the valued team member to leave the Windy City to quickly leave to accept the opportunity.
"I just wanted to explain in person," the Van Meter told Boden.
"What?" Boden asked incredulously. "Why you took my squad lieutenant out of commission on a day's notice?"
"Well, to be fair, Severide could've said no," Van Meter countered. "But this is the best arson investigation training program in the world, Wallace. Hands down. A last-minute opening like this? It's the opportunity of a lifetime for Severide... I couldn't think of a better man to recommend for the spot. I hope you can understand."
Then, Severide went dark.
The most recent update about his departure from Firehouse 51 was emotionally loaded: Joe Cruz (Joe Minoso) learned Severide had already completed the arson training program and been recruited for a high-stakes investigation — but he hadn't told anyone.
Severides wife, Stella, hadn't even gotten the update from (let along about) her husband, and his future in Chicago. was unclear. In the Season 11 finale of Chicago Fire, Stella then left the city to find her man.